Explore the concept of humanity with primary pupils.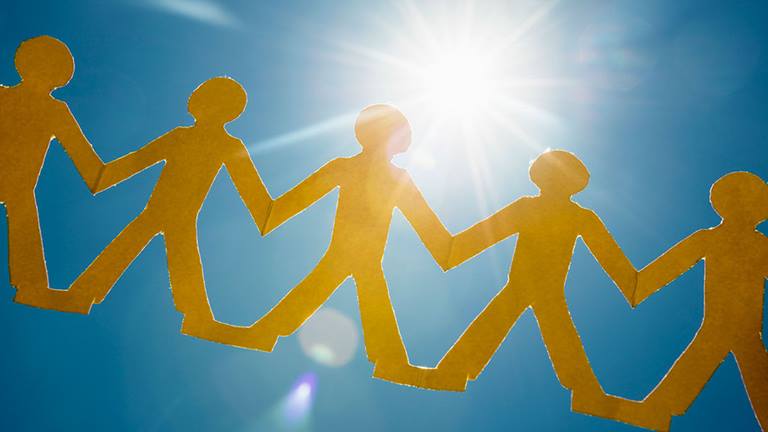 Age:

7-11

Type:

Lesson plan, video

Subjects:

PSHE

Topics:

Humanitarianism and the Red Cross
The word, and idea of, humanity is central to understanding the work of the British Red Cross as a humanitarian organisation.
The activities in this resource build an understanding of humanity for younger learners. The lesson plan starts by exploring what it means to be human, before moving on to consider the key concepts underpinning wider notions of humanity.
The concepts and activities are ideally suited to learners aged 7–11, but some may be suitable for younger learners aged 6–7, and at points in the lesson plan alternatives are suggested to support differentiation.
Learning objectives
Learners will:
explore the principle of "humanity" and think about what it means

consider what is meant by the idea of "shared humanity"

explore the idea of helping themselves and helping others.
Resource overview
1. Starter activity: I am human because ...
Children work in pairs to answer the question, "What makes us human?"
2. From being human to shared humanity
Explore definitions of humanity and encourage children to think about things they have in common with other children around the world.
3. Humanity and being humane
Active learning activity which allows children to share their thoughts about kindness, caring and helping.
4. Helping others
Create a wall display which shows how children can stay safe, well and happy, and how they can help others to do the same.
5. Why do we help others?
Take part in creative reflection activities to help children discuss why helping others is an important part of humanity.
Credits
These resources were written by Rob Bowden and Rosie Wilson of Lifeworlds Learning and published in February 2015.
The photo of a paper doll chain © iStock.