An assembly kit exploring the film The Power of Humanity and celebrating the work of the International Red Cross and Red Crescent Movement.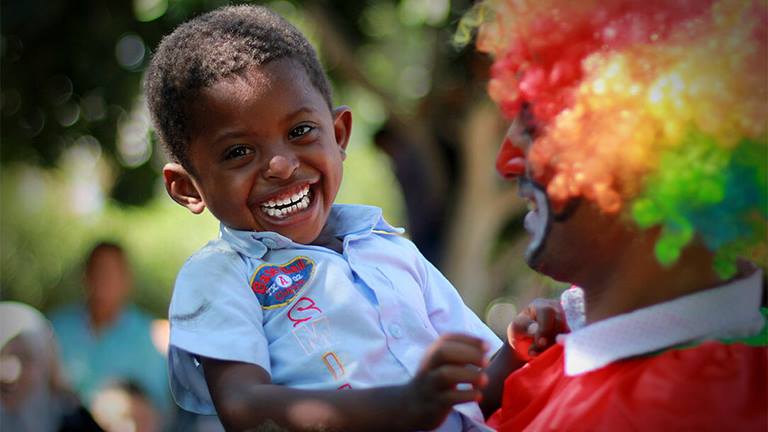 Age:

11-19

Type:

Assembly, film

Subjects:

Citizenship, PSHE

Topics:

Humanitarianism and the Red Cross
Show a short film to help young people to develop their understanding of the work of the International Red Cross and Red Crescent Movement. Discussion ideas explore the term humanity – central to the work of the Movement – and reflect on what it means to be a humanitarian or to behave in a humanitarian way.
Learning objectives
Learners will:
consider the term "humanity" and what being a humanitarian means through exploring a range of humanitarian attitudes, behaviours and actions

understand how the Movement started, and some of the work of the Red Cross in the UK and overseas

reflect on their own feelings and reactions/responses to those in need

explore humanitarian actions and attitudes they might take in their own lives.
Resource overview
1. Starter
Explore the meaning of the term "humanity" and share some definitions.
2. Film: The Power of Humanity
Show and then discuss the film and how it made learners feel. Link this to their initial ideas about humanity.
3. Discussion: Being humanitarian means...
Discuss the actions that make someone a humanitarian.
4. Discussion: The beginning of the Movement
Read the text about the founding of the Movement, linking this with the idea of the power of humanity.
5. Reflection: What is powerful about humanitarianism?
Explore what learners think is powerful about humanitarianism and reflect on their own humanity, considering how they might take these ideas into their own actions and lives.
Film:

The Power of Humanity
Credits
This resource was written by Rob Bowden and Rosie Wilson of Lifeworlds Learning and published in October 2015.
The photo shows a child being entertained by a clown during a recreational activity organized for children with cancer (© Ahmad Abu Ouely/ICRC).