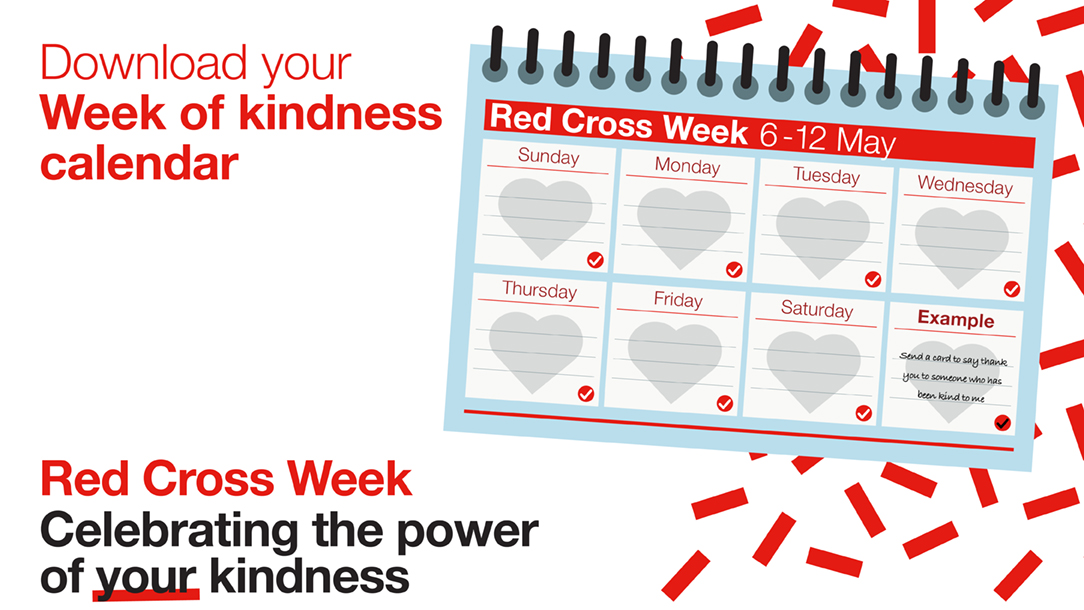 Fabulous fundraising events. People making donations. Friendly collectors on the street…

Red Cross Week is our favourite time of year.

Red Cross Week ties in with World Red Cross and Red Crescent Day. This is an annual celebration of our Movement's work across the world. It's celebrated on 8 May each year.

During Red Cross Week, people across the UK come together to help raise money for people in crisis.
And you can be a part of it.
One week, one kind act every day
Red Cross week 2018 is over, but you can still download your kindness calendar and choose from a list of kind actions for each day of the week (or add your own unique ones!).
It could be sending a card to someone to say thanks for helping you out, letting someone go ahead of you in a queue or signing up to do a collection or holding a cake sale.
You can use this idea as a family, a team, or individually. Why not double your kindness and get sponsored to do this too?
The key aspect of this activity is sharing what you are doing everyday on social media. How about doing a video diary and sharing the impact of yours or other people's kindness?
Remember to share your daily acts of kindness using #PowerOfKindness and @redcrossweek and/or email redcrossweek@redcross.org.uk
Contact us
Get in touch to find out more about Red Cross Week.
Call us on:
0300 456 1005

(calls charged at your phone operator's UK landline rate)