Six people you didn't know volunteered for the Red Cross
British Red Cross curator Mehzebin Adam talks us through just a few of the famous names to have volunteered for us over the years
Last updated 19 April 2023
Volunteers have been vital to the work of the British Red Cross throughout its history. From helping form the charity in 1870 to saving lives during the First and Second World Wars, our volunteers have been there for people in crisis for 150 years.

Today, volunteers continue to help in a variety of different ways, whether volunteering in our shops, assisting people in getting access to wheelchairs, or responding to emergencies such as the current coronavirus pandemic. They come from all walks of life, but they have a common desire: to help people in need, no matter who or where they are.

Let's take a look back at some of the famous names who have taken part in our mission to spread the power of kindness.
Florence Nightingale (1820-1910)
Florence Nightingale is best known for her role in the foundation of modern nursing, her pioneering work in the graphical presentation of statistics, and her support for women's rights. Her work caring for soldiers during the Crimean War was a direct inspiration for Henry Dunant, the founder of the Red Cross Movement. When the British Red Cross was formed, Nightingale joined the Ladies Committee as a founding member and participated in the work of the Red Cross throughout the rest of her life.
Princess Sophia Duleep Singh (1876-1948)

Princess Sophia Duleep Singh was the daughter of the last Maharajah of independent Punjab and the goddaughter of Queen Victoria. She was a well-known socialite in London and a prominent suffragette, joining the Women's Social and Political Union and leading the Women's Tax Resistance League to fight for women's right to vote. During the First World War, Sophia dedicated much of her time helping save lives while volunteering with the British Red Cross.
She worked as a Voluntary Aid Detachment (VAD) nurse for sixteen months at the Percy House Auxiliary Hospital in Isleworth, caring for sick and wounded soldiers. Sophia also visited Indian soldiers who were convalescing in Brighton and organised Flag Days to raise money for the wounded.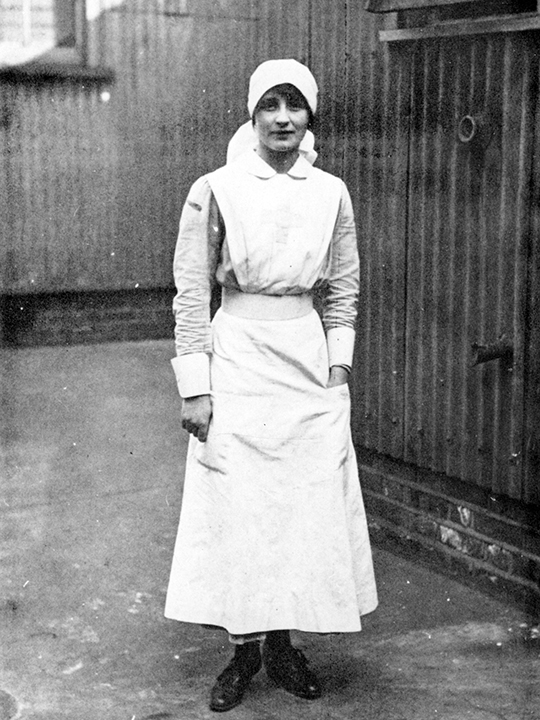 Vera Brittain (1893-1970)
The writer and campaigner Vera Brittain is best known for her memoir Testament of Youth, which was published in 1933. The memoir reflects on her experience working as a British Red Cross VAD nurse in England, Malta and France, and the devastating impact of the First World War on her family and friends.
At the outbreak of the war, Vera paused her academic studies at Sommerville College in Oxford to help nurse sick and wounded soldiers. In her memoir, Vera describes the horrors of war as well as the vital role women played to help those in need.
Dr John Alcindor (1873-1924)
Born in Trinidad, Dr John Alcindor was a physician and activist for racial equality who overcame prejudice and discrimination to help others during the First World War. Despite having a medical degree from Edinburgh University and having worked in several London hospitals for many years, he was rejected by the Royal Army Medical Corps during the war because of his origin.
Dr Alcindor persisted with his desire to help those in need by joining the British Red Cross as a volunteer, and treated countless wounded soldiers at London railway stations as they returned from the battlefields. He was later awarded a Red Cross medal for his life-saving work.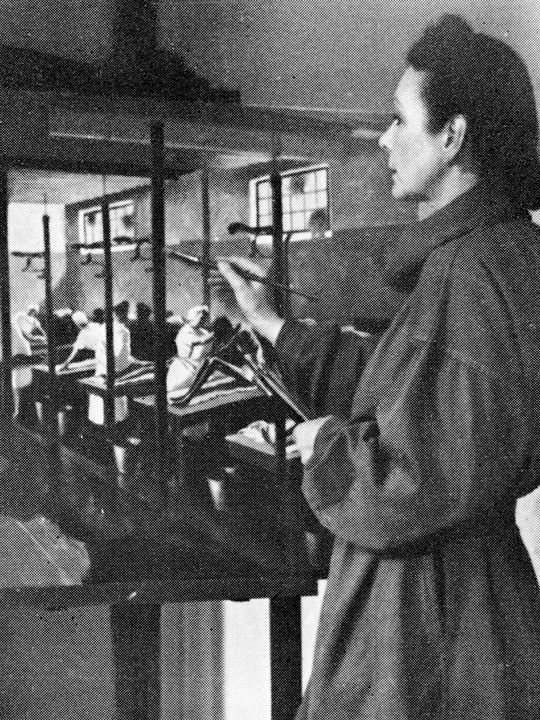 Doris Zinkeisen (1898-1991)

A highly acclaimed society portraitist and a well-known costume and set designer, Doris Zinkeisen also volunteered as a VAD nurse in the First and Second World Wars.
At the end of the Second World War, Doris was commissioned by the War Artists Advisory Committee to record and reflect the work of the Joint War Organisation's post-war relief work in north-west Europe, including the rehabilitation and repatriation of prisoners of war and civilian internees. Doris was one of the first artists to enter the Bergen-Belsen Concentration Camp after it was liberated on 15 April 1945.
JB Gill
Much more recently, JB Gill rose to fame as a member of one of the UK's biggest boy bands, JLS. Now working as a TV presenter and running a farm in the Kent countryside, he is a British Red Cross ambassador, raising awareness of the effects of climate change in some of the poorest areas of Zimbabwe.
In 2019, JB visited the country with the British Red Cross to see first-hand how extreme weather, drought and climate change have made life hard for farmers. He spent time talking to local people about some of the challenges they face and how new farming technology and techniques can help farmers deal with the effects of climate change.
The father-of-two also shared tips on keeping children entertained at home during the UK coronavirus lockdown.
Feeling inspired? Why not see how you could help to continue the incredible legacy of our volunteers by signing up today.
UK Coronavirus Response Appeal
The coronavirus pandemic is the biggest health emergency of our time. With your help, we'll continue to provide vital support to those worst affected by the outbreak, wherever the need is greatest.
DONATE