"If it's raining, I can't sleep. I'm terrified it will happen again"
From losing treasured possessions to living in fear for the future, the impacts of living through a flood can be long-lasting and life-changing 
Last updated 28 March 2023
"The one thing you don't appreciate when people talk about flood damage, is just how fast it happens," says Vanessa. "Within seconds everything was wet."
Given we live on an island notorious for its rain, rarely do we stop to consider what we would or should do in a flood.
On 25th June 2007, mother-of-two Vanessa was forced to confront that situation head on when she became one of the 20,000 people affected by catastrophic floods in Hull, Yorkshire.
Over 10,000 properties in the city were damaged, including all five of the houses on Vanessa's small street.
"I made it home just as the water started to come into the hallway – it was like a disaster movie," recalls Vanessa.
Millions of people in the UK are at risk of flooding
Hull is one of the cities that are deemed most vulnerable to flooding.
In fact, 1.9 million people across the country currently live in areas at significant risk of flooding, a number that could double by the 2050s.
But worryingly, a new British Red Cross report Every time it rains has found that 73 per cent of people do not have a good understanding of the current flood risk to their home and area while only one in seven know how to prepare for a flood.
That's despite early warnings of potential floods this winter and into 2023.
Vanessa felt similarly unprepared back in 2007. "It had been raining steadily for a few days and had been particularly bad during the night, but it wasn't something I was overly worried about," she says.
The full extent of the damage was revealed days after the flood, when she was able to return to her home.
"When we'd cleaned and mopped and done everything that was possible in the short-term, I could still smell something unpleasant, which made me think about what might have been in the water that had been running through our house" she says.
"It's not just unsanitary and dangerous, it's also disgusting to think it was in our home."
Vanessa worries that people aren't educated on how at-risk they could be, and on what they should do if they were to one day find themselves in her shoes.
"Given everything I read about climate change, more and more communities in the UK could find themselves in the same situation as us," she says. "People need to realise how much damage just a few inches of rain can cause. Fifteen years on, I still watch the weather reports whenever it looks like it's going to rain – that feeling of vulnerability never goes away."

Storms reaching the UK bring heavy rains and risk of floods
In February 2020, Storm Dennis swept the UK. At its peak, 61 flood alerts, 89 flood warnings and two severe flood warnings were issued.
Carolyn is a resident of Nantgarw, one of the main regions affected by the floods that devastated parts of Rhondda Cynon Taf, Wales, that month.
Carolyn, whose father Gordon lived with her at the time, was woken by her son banging on the front door at 3.30am one morning.
"He was screaming 'It's flooding, it's flooding, wake up!'" remembers Carolyn. "He said the water was already above his knees."
Carolyn's immediate fear was for her father, who slept on the ground floor. But when Carolyn's two sons tried to open the door to his bedroom, the force of the water behind it kept it firmly shut. Eventually, they managed to knock the door down and carry their grandfather upstairs to safety.
"I looked out of the window and the street was like a river," says Carolyn. "I couldn't believe how fast the water was gushing past. There was a car floating down the street with people in it."
Carolyn and her family had no choice but to sit tight and hope for the best. Eight hours later, they finally made their escape on a dinghy.
"When I got to my daughter-in-law, she said she had seen my sofa cushions floating down the street," says Carolyn. "It was so surreal."
Cherished memories stolen by floods
Carolyn's family were helped by a fundraiser set up by their local rugby club, and received donations from local businesses. Three weeks later, Carolyn made the decision to return home to her badly damaged house.
"We lost absolutely everything downstairs," says Carolyn. "My dad lost all of his prized possessions – school reports he'd had since he was seven, RAF medals, and irreplaceable photos of my mum. I get so upset thinking about his medals being swept away."
Gordon sadly passed away just over a year later, in July 2021. He had struggled with mobility after the flood and suffered a fall he never fully recovered from.
"I hate the flood for so many reasons, but I blame it on forcing my dad out of his home and ruining his last year with us," says Carolyn.
Though Carolyn is now settled back in her home, she is haunted by memories of the flood.
"I'm dreading the winter," she says. "If it's raining, I can't sleep and I watch the weather reports every night. I'm terrified it will happen again."
How to prepare for a flood
In 2021, British Red Cross staff and volunteers responded to 130 climate-related incidents in the UK, including flooding. With UK winters getting wetter, the risk of flooding is rising.
Despite warnings, the majority of people in the UK don't know how high their risk could be, nor how to prepare themselves for a flood.
"We're calling on national and local governments to work with communities to better prepare the public for flooding," says Chris Davies, head of emergency planning and response at the British Red Cross.
"We need clearer information on what to do before, during and after a flood and we need to ensure communities fully understand the risk they face."
To learn more about how to prepare yourself for a flood, read and share our advice to make sure you and your community are prepared this winter
Our Emergencies Fund
When disaster strikes, the first few hours are critical. Our Emergencies Fund helps us to respond quickly and give people urgent help in the UK and overseas.
DONATE
Read more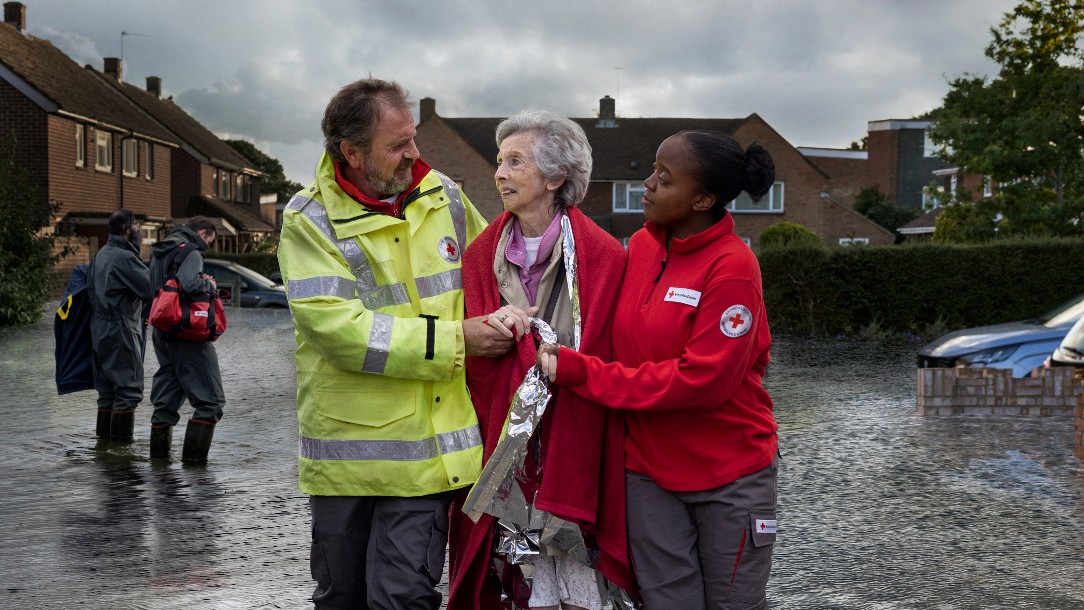 With millions of volunteers across 192 countries, the Red Cross can reach people with the help they need in a crisis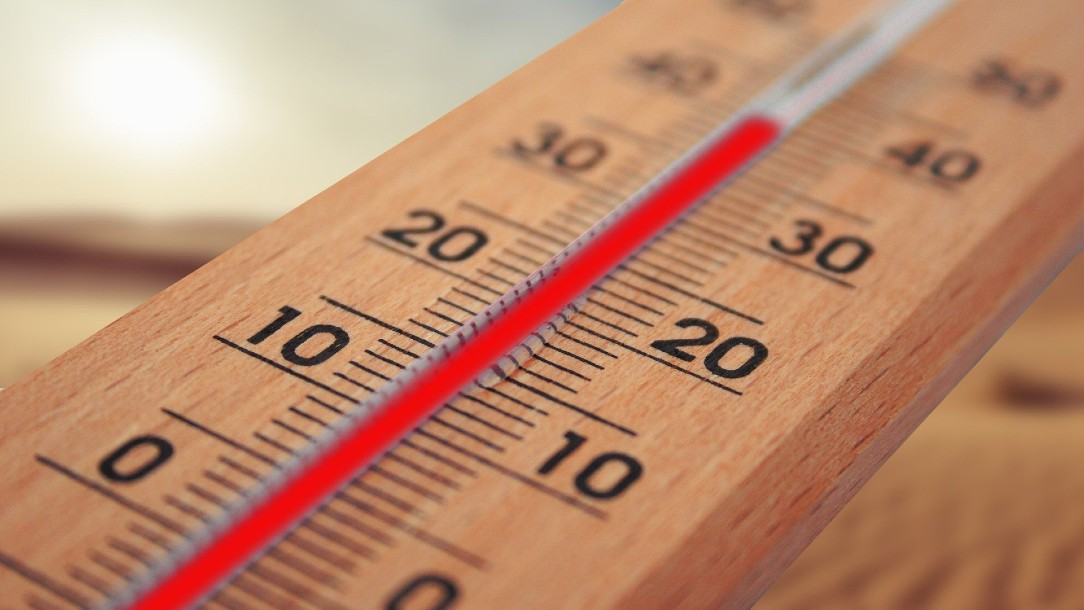 The Met Office's State of the UK Climate report shows that July 2022 was the warmest summer since records began.