Met Office: last year's record-breaking heatwave will become the norm by 2060
The Met Office's State of the UK Climate report shows that July 2022 was the warmest summer since records began.
Last updated 27 July 2023
This year's State of the UK Climate report from the Met Office has brought some sobering news.
Last year's baking 40C heatwave, which brought wildfires, empty reservoirs, parched earth and then floods, could be considered 'cool' by 2060.
It's easy to forget how uncomfortable it really was, not to mention the disruption to travel, healthcare and our embattled emergency services.
In fact, the report found that every month of last year - apart from December - was warmer than the 1991-2020 average. And that the very hottest days, which are in excess of 35C, will soon become more frequent.
The authors of the Met Office study say that 2022's record UK heat was made much more likely by climate change.
A perception gap is putting lives at risk
It's clear that the impact of climate change is already being felt. And as the UN confirms that July 2023 is the hottest on record worldwide, things are not getting any better.
Yet despite this, countries are not prepared. Last year, 60,000 people died from heat-related deaths across Europe alone.
Why aren't we listening?
Dr Ellie Murtagh, UK Climate Adaptation Lead at the British Red Cross said:
We know there is still a perception gap in the UK, with people not realising the danger extreme weather can pose.
"We need to address this gap, and for that to translate into action at all levels of society, from the individual to local government and public services.
"This includes the UK government ensuring people most vulnerable to heat risk are able to access the targeted information, advice and support they need to take action and stay safe and healthy.
Last year, the British Red Cross warned that many people - including vulnerable groups - were unaware of the risks that heatwaves pose to their health.
Research from our report, Feeling the heat, showed that:
A

quarter believe UK isn't hot enough to be at risk from heatwaves, despite a record 2,556 excess deaths in England in summer 2021

Heat-related deaths in the UK could triple in the next 30 years, to around 7,000 annually.

75+ year olds are particularly unaware of their risk level according to new research, with over half (57 per cent) saying they do not consider themselves as vulnerable to the impact of heatwaves, despite being at significantly higher risk.

40 per cent say they have never seen information on how to protect themselves during a heatwave.
The report also showed that other vulnerable groups, including 29 per cent of pregnant women, those who are expecting a child or who have a child under three, don't know how to protect themselves during a heatwave.
Protect yourself and your loved ones
The British Red Cross wants to help people prepare and protect themselves and others from the rising risks of heatwaves in the UK. There are plenty of things you can do.
How the British Red Cross responded to weather-related events in 2022
Just as we started 2022, Storm Eunice rocked the country with wind speeds reaching over 100mph in some areas. Homes were left without power and weather warnings were issued all over the country.

Our volunteers were on hand to support vulnerable people affected by power cuts in Cornwall, Somerset and South Wales. We also made over 1,000 welfare calls over a weekend and worked hard to help people affected by a landslip in Riddlesden, Keighley.
Helping out in the UK heatwave
In July, as parts of the UK buckled under record temperatures, our volunteers responded to fires in Dagenham, Milton Keynes, Havering and Boston in Lincolnshire.

On a day when the London fire brigade reported its busiest day since WWII, volunteers supported exhausted fire crews and provided comfort, water and toiletries to people who were unable to access their homes.

In total almost 80 volunteers from across the North, South and Channel Islands, Central, South East and London areas were deployed.
This isn't going away
Both in the UK and around the world, our teams are on the front line every week, responding to the human impacts of climate change. Its effects are real and they aren't going away.
Dr Ellie continues: "Our staff and volunteers can respond to help those affected when wildfires break out and homes are flooded, but far better would be to prepare properly for these events in advance to minimise their impacts on people and places."
If you'd like to learn more about our work with people affected by climate change, you can visit our climate hub.
Related stories
Our Emergencies Fund
When disaster strikes, the first few hours are critical. Our Emergencies Fund helps us to respond quickly and give people urgent help in the UK and overseas.
DONATE
Read more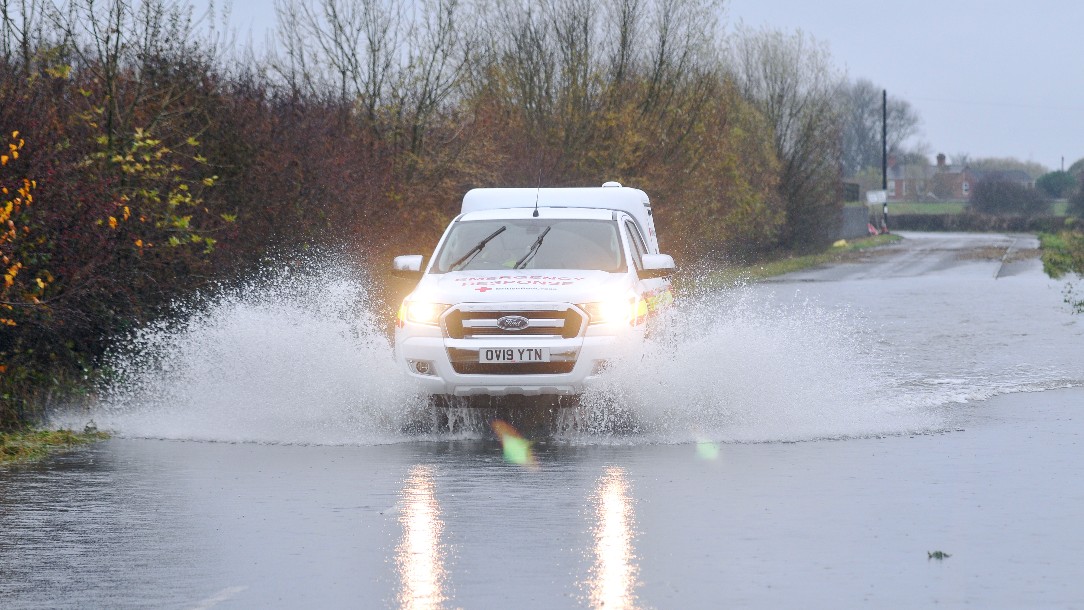 The Met Office's senior climate scientist Nikos Christidis explains the link between extreme weather events and climate change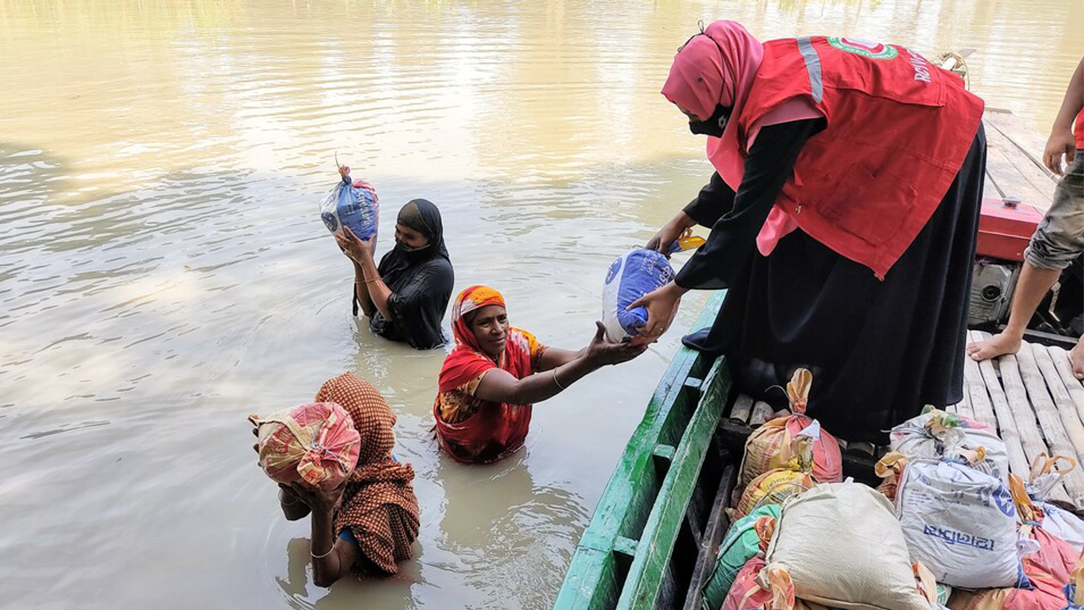 The IPCC states that climate change is already contributing to humanitarian crises