"The future of humankind is in our hands"
The acclaimed artist Yinka Ilori MBE tells us about the inspiration behind his new mural for the British Red Cross 
Last updated 28 March 2023
Since the beginning of the Covid-19 pandemic, we have seen so many acts of kindness across the country.
Whether they've been reaching out to an isolated neighbour, helping keep others connected through lockdown, or keeping vital services running, people all over the country have helped keep communities going in times of crisis.
Now, the British Red Cross has partnered with the nationally acclaimed artist Yinka Ilori MBE, in the creation of a mural that celebrates those acts of kindness.
Located on Ebor Street in Shoreditch, East London, the 15ft mural will be displayed until 4th July, as a celebration of the human connections we have made through the pandemic.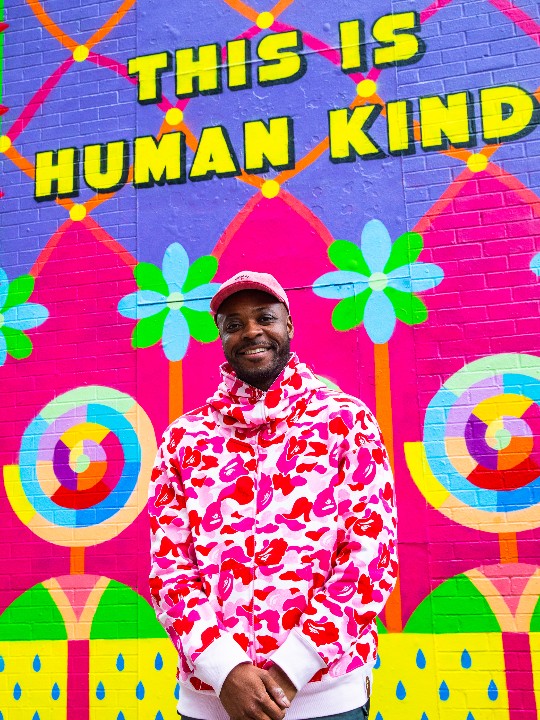 Making people feel they belong
"My work has always been about community and about inclusivity," said Ilori. "In art and design, making art spaces inclusive is the gateway to making people belong. The British Red Cross make people feel like they belong, that they have a voice that is listened to and heard. It was an absolute honour to be approached by the charity and to be a part of their amazing legacy on communities."
It's hoped that the bold and bright mural, which is typical of Ilori's style, will bring a bit of joy to the busy area, which is not far from Shoreditch High Street station.
Getting to know your communities
Ilori was inspired by the natural world, and the green spaces he spent time in during the first lockdown – "the idea that there is beauty in everything that we see around us, people and nature and our city," he said.
"London is a lonely city in the best of times so it's really important to get to know your communities," said Ilori. "The pandemic really hit that home for me. I've made an effort to speak to new people, young and old, and I pretty much know everyone on my street now."
I THINK THAT BEING KIND IS IN EVERYONE, EVEN IF THEY DON'T BELIEVE IT.
Yinka Ilori
"The future of humankind is in our hands," he said. "We all have a responsibility to be kind. I think that being kind is in everyone, even if they don't believe it, but I think everyone has kindness in their soul"
People like Tracey, Charlet and David have helped the British Red Cross to reach over two million people through acts of kindness, with volunteers and staff delivering food and medicine, providing a listening ear on our coronavirus support line, and supporting at vaccination centres.
The mural will be open to the public until 4th July in Shoreditch, East London. Share your visit, take a photo and tag @BritishRedCross and #PowerofKindness on social media!
Read more
From tackling loneliness in lockdown to providing vaccine support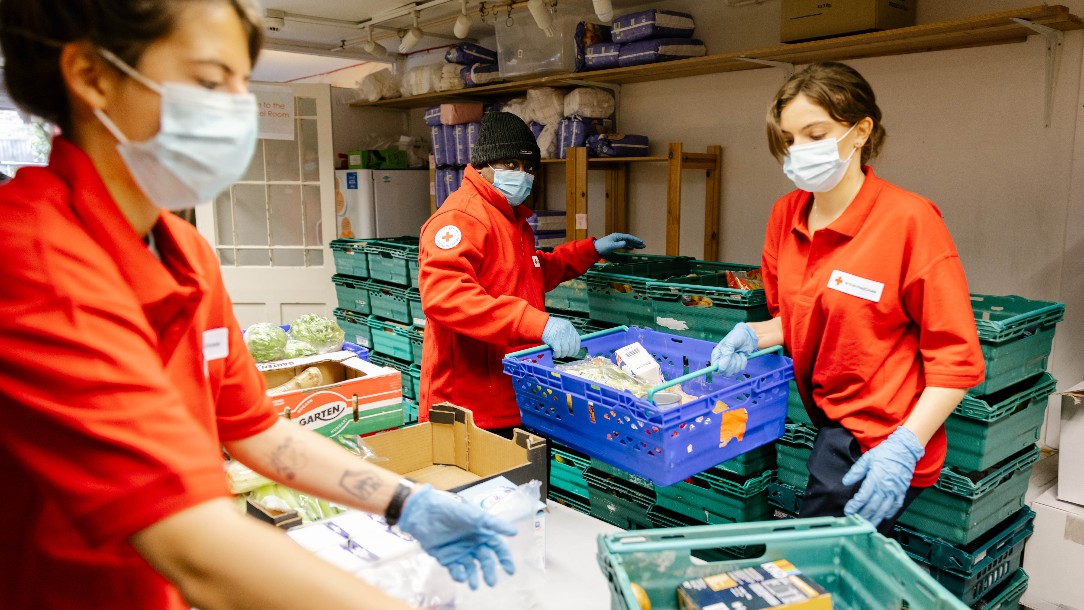 The community keeping our resource centre in Hackney running through the pandemic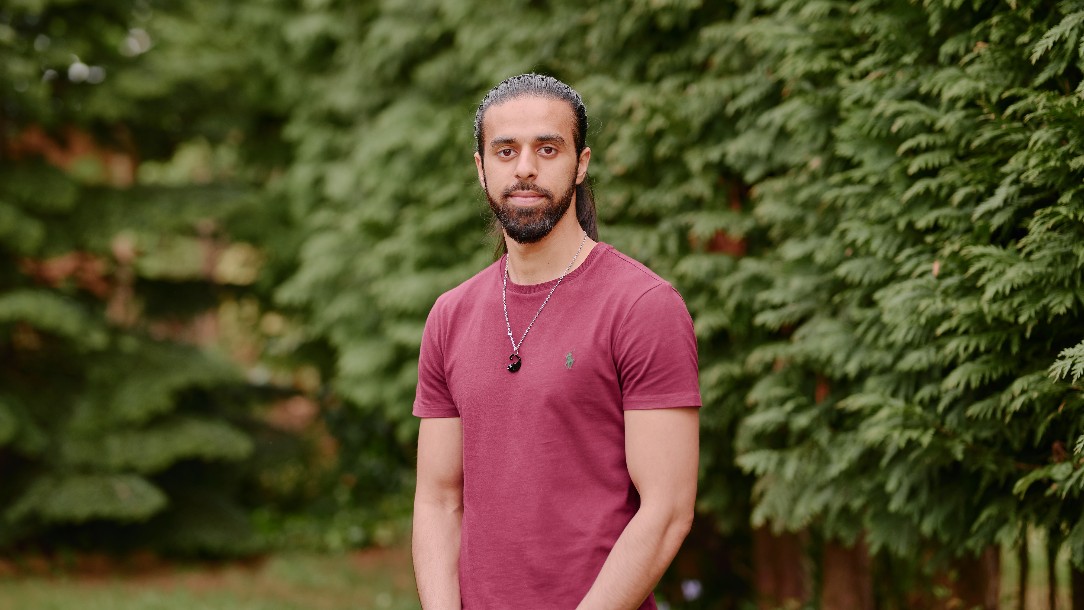 One VOICES ambassador shares his experiences of working on The kind place: We are VOICES, and what the new podcast means to him
This is human kind
This is coming together and looking out for each other, so that our communities have the strength to get through anything. Whether it's with a food delivery or a helping hand after a hospital stay, with your help, we can reach those who need it most.
DONATE NOW