It starts with her: an update on the brave women of Barishal
18 months into the 'It starts with her' programme, which received generous donations from the British public and UK government, women are getting heard.
Last updated 4 August 2023
When strong women come together they are powerful, becoming leaders, and beacons of their communities.
And through the British Red Cross' It starts with her programme, the women of Barishal, Bangladesh have repeatedly shown that their power is limitless.
Watch how women in Bangladesh are making their communities a safer place.
In the slums of Barishal, Bangladesh, where monsoons and flooding are inescapable, life for women is hard. They are more likely to miss out on getting an education and struggle to make a living. They often have to raise families alone and suffer violence – purely for being a woman.
Women here are in a worse position both economically and socially, with very few choices. But they are resilient, and unimaginably brave in the darkest of times.
To empower women in Barishal, the British Red Cross launched a three-year programme in 2019 called It starts with her. The programme aimed to support women in particular, and to keep their families and communities safe.
Raising an incredible £4,367,508, including £2 million of match funding from the UK government, the campaign reached far and wide, and was immediately embraced by the British public.
These vital funds have helped the Red Cross support thousands of empowered women to lift themselves out of poverty, provide for their families and playing important roles in their communities.
How have funds from the programme been spent?
Funds have been spent on helping communities stand strong and prepare for whatever challenges the future brings. Most recently, this has included the Covid-19 pandemic and several climate-related disasters.
While some of the funds raised supported men, the main focus of the appeal has been on women in Barishal – the most vulnerable in the community.
The Red Cross has been supporting women's small businesses to thrive, through vocational training, apprenticeships and cash grants so that women can earn an income, build savings and help their communities to thrive.
This has involved distributing small cash grants to help set up microbusinesses, along with training on how to manage them.
A number of women have also received on-the-job training to boost their access to the job market.
Women's Squads
Across communities, the Red Cross has brought together groups called Women's Squads to raise awareness of issues like menstrual health and gender-based violence.
In the Women's Squads, women have a platform to stand together, to amplify their voice in society and reduce isolation. For many, Women's Squads have changed lives.
We are working together. It helps empower us and build trust. We have more friends. Day by day, people in the community want to know what we do in the Women's Squads and we're proud to say that we lead the community.
Josna, Women's Squad leader
Throughout the Covid-19 pandemic, the squads played a vital role. Barishul was hit hard, with many left without work. Instances of domestic violence also increased as communities were told to remain in their homes.
As the deadly virus spread through Bangladesh, the women's squads came together to keep their communities safe. They encouraged people to attend Covid-19 testing centres if they were sick, shared information about government health guidelines and raised awareness of the importance of social distancing and wearing masks.
Women's Squad members also educated their neighbours on proper hand washing technique and the importance of using soap. In emergencies, they helped transport people to and from hospital.
Ahead of the cyclone season, squad members also went house-to-house, while maintaining social distancing and other coronavirus-related health guidelines, to help their neighbours to prepare and make sure they knew when and how to safely evacuate.
Covid-19 sent me and my family members into panic. I was always scared about going outside and talking with others. Women suffered the most. So, to reduce suffering of women, we need to educate and raise awareness of men and women together.
Mahmuda, community leader
As the programme reaches its third and final year
448 people – including 320 women – from the Community Disaster Management Committees were trained in leadership skills and financial management (2022)
6799 people – including 3535 women – were reached with vital information about disasters, climate change, how to protect themselves and the environment, as well as information about Covid-19 (2021)
16 Women's Squads that were initiated and formed by Bangladesh Red Crescent with support from British Red Cross.
368 women have joined the Women's Squad including 32 women with disabilities
39 young people have been selected so far to undertake skills trainings, apprenticeships and job placements, including 19 women
Learn more about It starts with her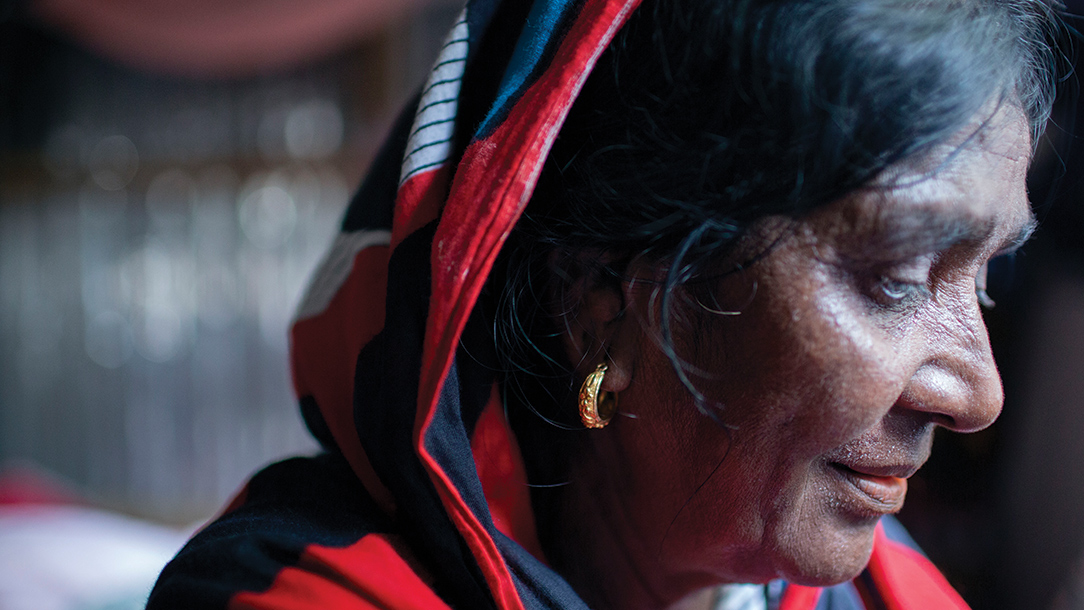 Meet the Bangladeshi entrepreneur who's a literal heavy lifter after a business grant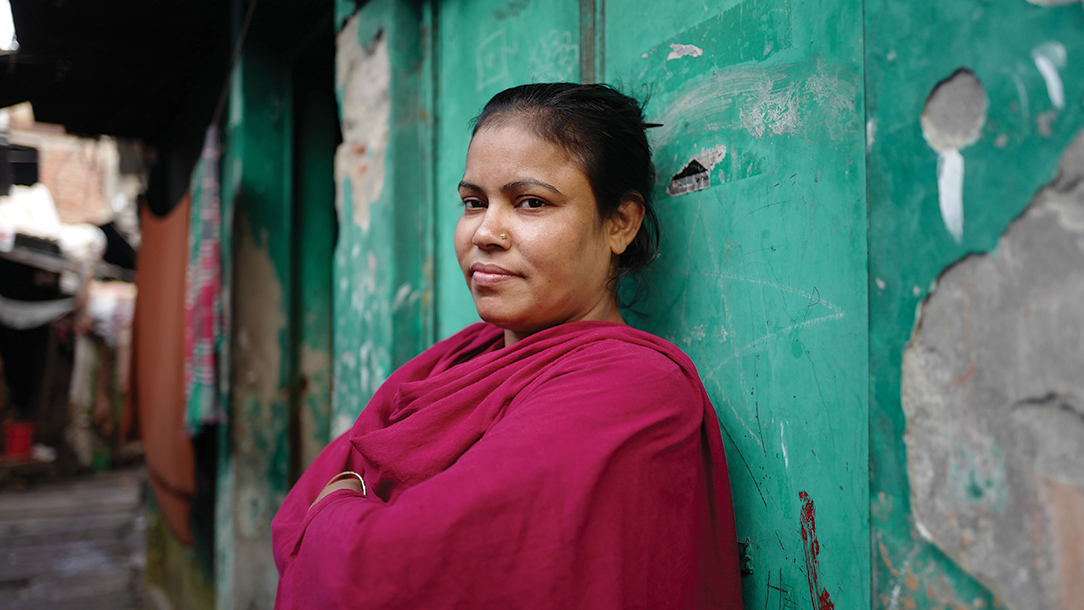 She grew up poor - now she is a leader making her community stronger