Are extreme weather events becoming more frequent?
The Met Office's senior climate scientist Nikos Christidis explains how extreme weather events are linked to climate change
This year has been another busy one. As a climate scientist, my research into the influence of human-caused climate change on weather extremes supports organisations like the British Red Cross in their work helping some of the most vulnerable people in our society.

I had plenty to work with in 2021. In January, people were moving around Madrid on their skis, as Storm Filomena brought record snowfall to the city. A few weeks later, Storm Christoph wreaked havoc in parts of the UK, where hundreds of houses were flooded.
Then in the summer, extreme weather dominated the news, introducing viewers to "heat domes" and bringing scenes of devastation to our screens, from homes swallowed by floods in western Germany to wildfires ravaging Greece in the wake of the heatwaves that swept the region.
Of course, extreme weather has always happened, but has it become more common in our changing climate?
Human influence on climate change
Here at the Met Office, the UK's national meteorological service, we analyse huge amounts of data from both weather observations and climate models and compare extreme events in our present climate to a world without the effect of human activity.

The first of these formal "event attribution" studies looked at the deadly European heatwave of summer 2003, and concluded that human influence had very likely at least doubled its risk. Since then, our science has picked up quickly and countless more events have been studied.

Not surprisingly, a warmer world favours heat extremes, making the anthropogenic (human) effect clear in their increasing frequency and intensity. The atmosphere can also now hold more water vapour, which is consistent with a rise in the chances of extreme rainfall that we have seen in several cases.
THE FIRST STUDY LOOKED AT THE DEADLY EUROPEAN HEATWAVE OF SUMMER 2003, CONCLUDING THAT HUMAN INFLUENCE HAD VERY LIKELY AT LEAST DOUBLED ITS RISK.
Of course, there are also events where the fingerprint of increasing greenhouse gas emissions is more difficult to detect because of factors including high variability in the climate, the effect of local activity like deforestation, or changes in atmospheric circulation patterns.
Despite these challenges, we have already seen the overall effect of human influence changing the likelihood of a wide array of events.
Browsing through the annual special issues of the Bulletin of the American Meteorological Society on extreme events, one can read about the changing frequency of hot and cold events, floods, droughts, snowstorms, sunshine extremes, hurricanes, and even impacts of climate change on wildfires, reef bleaching, and more.

What I find most astonishing in my research is the speed of change we see in certain extremes.
WITHOUT REDUCING GREENHOUSE GAS EMISSIONS, WE MIGHT BE HITTING 40oC EVERY THREE TO FOUR YEARS IN THE UK BY THE END OF THE CENTURY.


Several years after the original first study of the 2003 European heatwave, I decided to revisit and analyse it with new data and found that only about a decade after the event, its likelihood had further increased by a factor of ten.
Looking closer to home, I recently tried to estimate the chances of the temperature exceeding 40oC in the UK. The probability of such an event has been quickly increasing and our attribution study showed that without reducing greenhouse gas emissions, we might be hitting 40oC every three to four years by the end of the century.

As for the recent heatwave in North America, having a June as hot as in 2021 would have been almost impossible in the pre-industrial world, but our research suggests it should be expected every 15 years in the present climate, and every other year by the end of the century.
Improving resilience to weather and climate events
Attribution research provides valuable information to help communities reduce their vulnerability to extreme events. The Met Office not only shares information with the UK public about climate science, but also works closely with partners in the UK and around the globe to develop climate science and resilience to climate change.

We recognise that organisations like the British Red Cross play a crucial part in national resilience, and we're working with them to make sure they have access to the weather and climate information they need to coordinate the support they give at community, regional or national scale.
ORGANISATIONS LIKE THE BRITISH RED CROSS PLAY A CRUCIAL PART IN NATIONAL RESILIENCE, AND WE'RE WORKING WITH THEM TO MAKE SURE THEY HAVE ACCESS TO THE WEATHER AND CLIMATE INFORMATION THEY NEED.
But it works both ways: Red Cross information on specific issues and vulnerabilities can help us fine-tune our warnings and weather advice for the public. Attribution information itself is not currently used in the same way as our weather forecasts or climate projections but it has the potential to be an important factor in decision-making, which motivates the development of our attribution services.

Learn more about how the Red Cross is supporting people affected by climate change here.


Read more on climate change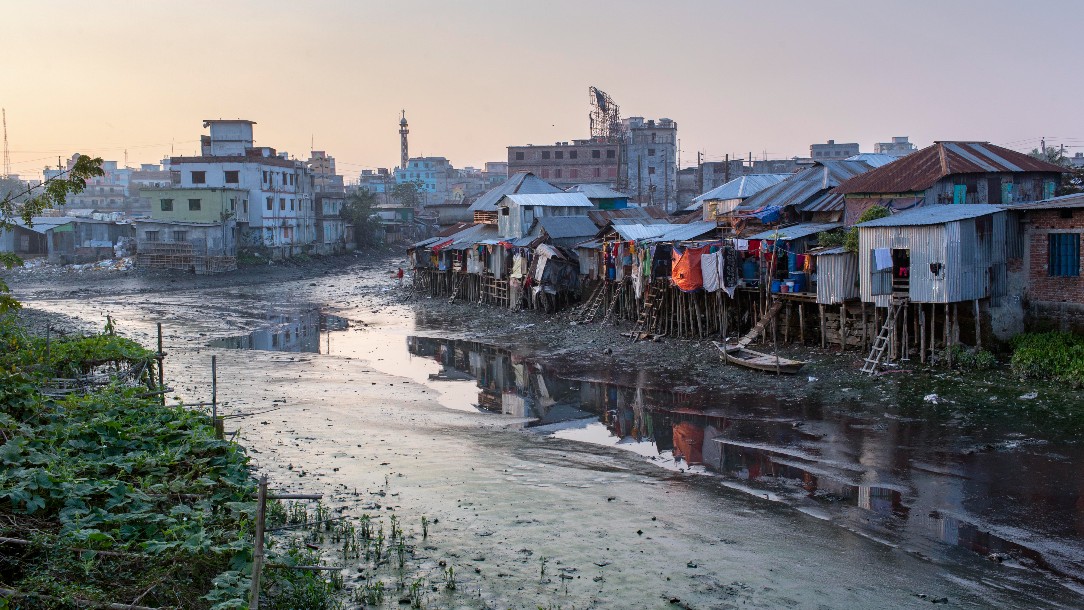 The British Red Cross's policy and advocacy manager for COP26 looks ahead to this year's conference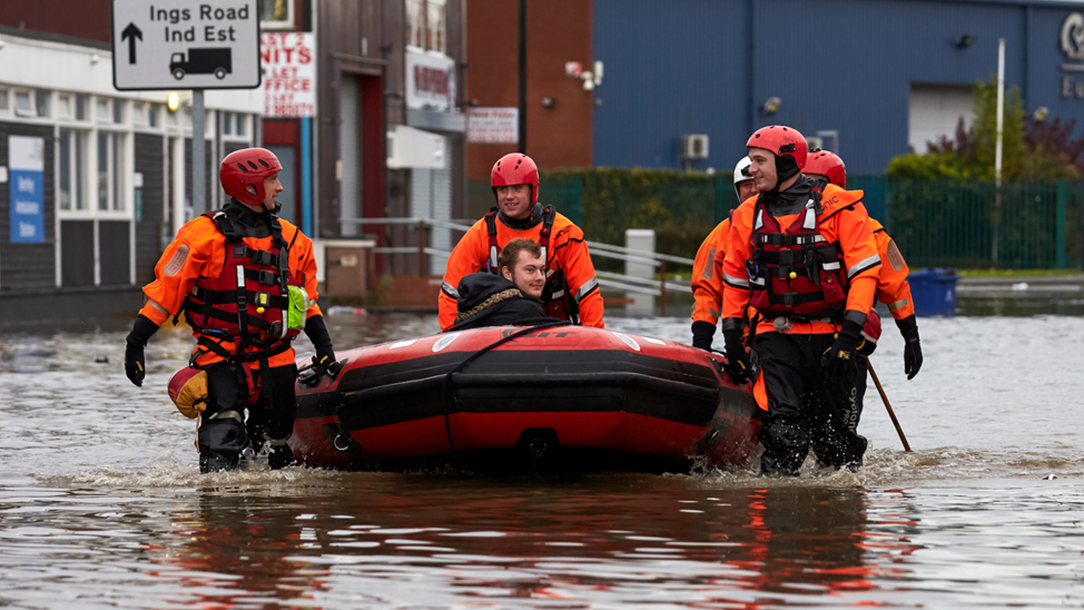 People are feeling the impact of climate change now, and humanitarian needs are increasing day by day.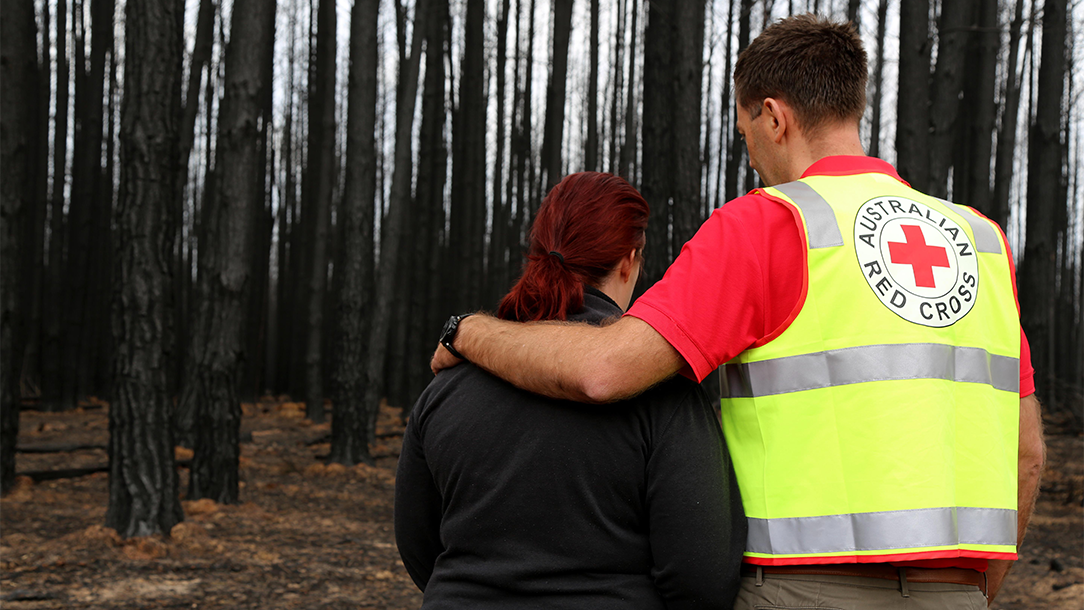 A moving first-person account of how the Red Cross helped people before, during and after the Australian bush fires.