Cyclone Emnati: second powerful cyclone strikes Madagascar weeks after Cyclone Batsirai
Intense Tropical Cyclone Emnati made landfall on Madagascar's east coast..
With wind speeds forecast of up to 222km an hour, it's thought that Emnati could have created widespread damage to all in its path.
Last updated 8 March 2023
It's thought that Cyclone Emnati struck the island between Vatomandry and Manajary provinces - communities which were badly affected by Tropical Cyclone Batsirai just two weeks ago.
With wind speeds peaking at over 140 miles per hour, Batsirai damaged houses, swept crops away and affected around 28,000 people. A total of 120 people died.
Malagasy Red Cross on the ground
Malagasy Red Cross staff and volunteers are supporting people affected by Cyclone Emnati.
Before the cyclone hit staff and volunteers were helping the government to identify and set up accommodation centres for those affected by the latest storm.
The International Federation of the Red Cross and Red Crescent has set up an emergency appeal to support people affected by both storms.
Red Cross support after Cyclone Batsirai
In total:
More than 700,000 people in 14 regions have been affected
Almost 62,000 have been displaced
154 accommodation centres are in operation
More than 90,000 homes have been damaged.
The Malagasy Red Cross is continuing their lifesaving work in the aftermath of the cyclone.
Priorities are to reach people with cash assistance, emergency shelter, non-food items, water, sanitation and hygiene services.

Before the storm made landfall, it was feared that up to 4.4 million people could be affected. In response, Red Cross teams worked on 'preparedness' activities, sharing early warning messages with communities in low-lying areas and helping families to move to safer places.

Unfortunately, the region is not out of the woods yet. The situation is likely to get worse as Madagascar enters cyclone season.

The country's emergency response capacities are overstretched, and widespread flooding and water stagnation are each cause for huge concern.
An attribution study carried out by the Red Cross Red Crescent Climate Centre found that increased rainfall which led to much of the damage in the aftermath of Cyclone Batsirai, was linked to climate change.
Responding to disasters in the UK and overseas

The British Red Cross has allocated money from its Disaster Fund in support of teams in Madagascar.

Our Disaster Fund exists to ensure we can reach people quickly in a crisis both in the UK and around the world.

When a flood, wildfire or a storm like Cyclone Batsirai hits, thousands of lives can be affected. In recent years, we've seen huge disasters including the earthquake in Haiti last year and Cyclone Idai in 2019.

The Disaster Fund allows us to respond immediately no matter where in the world the crisis unfolds.
DONATE TO THE EMERGENCIES FUND

Every day Red Cross Red Crescent staff and volunteers around the world are out there responding to emergencies. Across 192 countries, the message is the same: from floods in the UK and Bangladesh to drought in Kenya and Somalia, we are seeing a clear rise in climate and weather-related emergencies. A donation to our Disaster Fund will help ensure we can reach people quickly in future crises, whether they're abroad or in the UK.
.
We rely on the generosity of our supporters to reach thousands of people when they need us most. By supporting our Disaster Fund, your money will be used to fund emergency response as soon as it is needed in the UK and anywhere in the world.
Our Emergencies Fund
When disaster strikes, the first few hours are critical. Our Emergencies Fund helps us to respond quickly and give people urgent help in the UK and overseas.
DONATE
Read more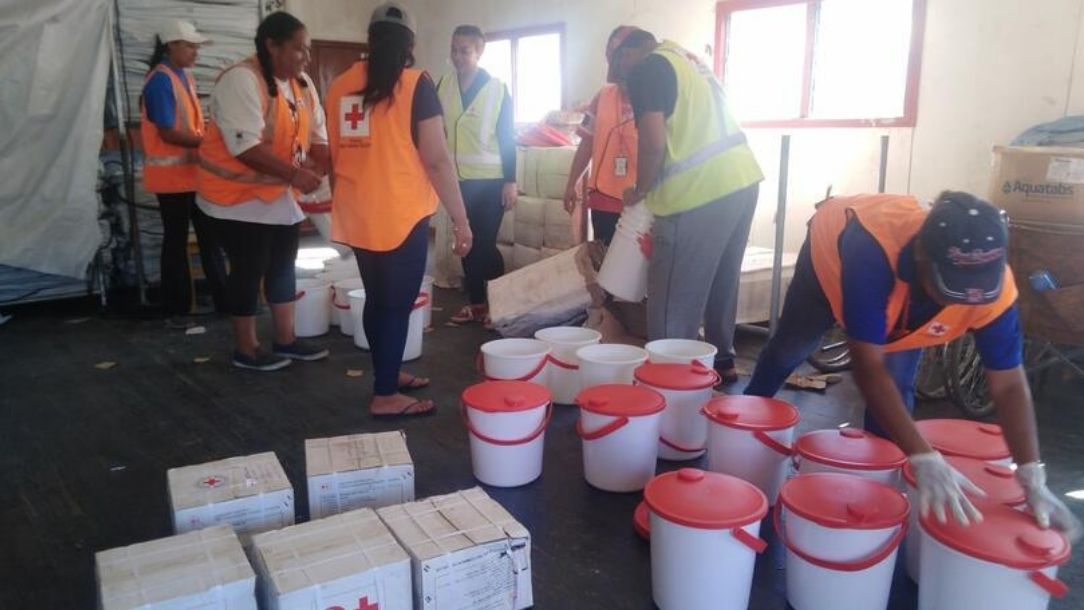 The Red Cross has been responding to the recent volcanic explosion, which has badly affected the Pacific islands of Tonga.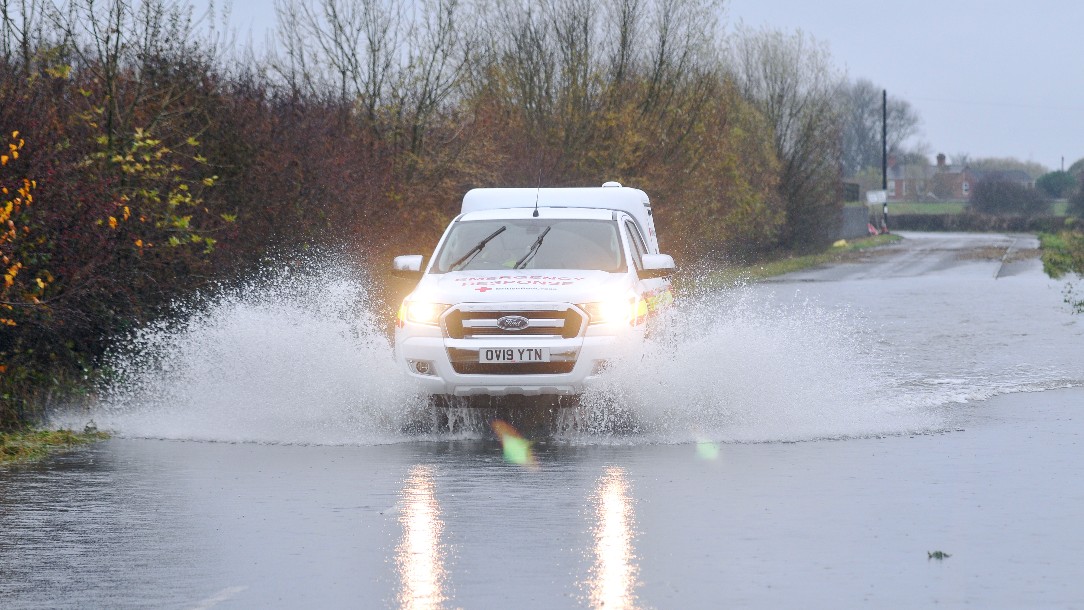 The Met Office's senior climate scientist Nikos Christidis explains the link between extreme weather events and climate change