Extreme weather events – like floods, storms, cyclones, heatwaves and droughts – are on the rise, changing people's lives.. But, this isn't something new to us. Getting people through emergencies is what the Red Cross has always done, whether they happen here at home or across the world.
Our teams have supported people impacted by climate-related disasters for decades. Chances are, you have too – with every penny given to an emergency appeal, every show of solidarity with people who fled their homes, or every retweet of our UK flooding advice.
Climate unites us
The impact of the climate crisis on people's lives cannot be underestimated. But neither can the power that people hold – to unite to move forward in the face of it.
It's simple: together, we can do what we do best – we can help each other. You can help us reach people here at home and around the world who are being pushed into crisis by extreme weather every day. We're working in 192 countries to help communities feeling the impact of the changing climate
Stand with us. Climate unites us.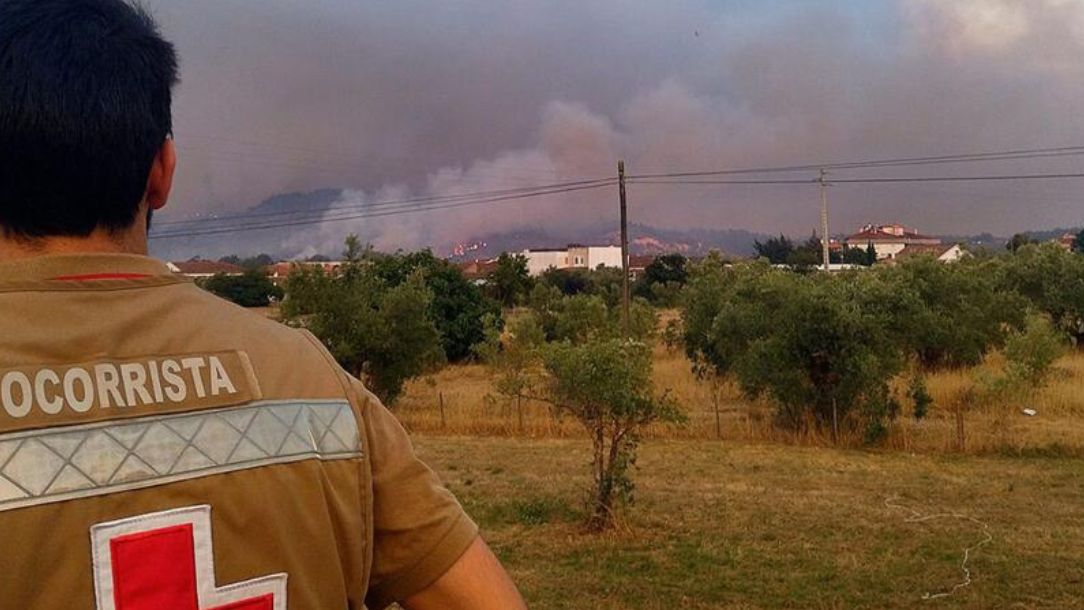 "These extremes are the new normal, the time to act is now"
Richard Blewitt, executive director, British Red Cross sets out some startling figures on climate change and explains why it's vital that we raise our global ambition.
The impact of climate change
Around 1 in 7 people have been directly impacted by the climate crisis in the past ten years.
In the past ten years, 83 per cent of all disasters triggered by natural hazards were caused by extreme weather and climate-related events, such as floods, storms and heatwaves.
Floods, storms and heatwaves killed more than 410,000 people, affecting an incredible 1.7 billion people.
The Red Cross and Red Crescent Movement has 14 million volunteers from 165,000 local branches working side by side with

communities
Our climate work in 2021
Our UK crisis response teams attended 130 incidents related to climate change such as flooding.
We supported over 31,000 people in Bangladesh to adapt to the challenges they faced from climate change and recover from climate crises.
We supported 1,000 farmers in Namibia to adapt how they farmed, grow food and earn an income in the face of the changing climate.
In 2021, we supported 3,208 people in Myanmar to recover from crises caused or made worse by climate change.