Afghanistan earthquakes 2023: third earthquake hits Herat province
A series of devastating earthquakes have killed more than 2,000 people in the Herat province of Afghanistan and left many families homeless.
DONATE to the Afghanistan Crisis Appeal
Last updated 16 October 2023
On 7 October 2023, a 6.3 magnitude earthquake struck western Afghanistan.
Epicentre was in Zinda Jan, 40km northwest of Herat City.
Three powerful earthquakes have struck near Herat. The second earthquake, again at 6.3 magnitude, was just 14km south-east of the epicentre and happened on 11 October. The most recent earthquake took place on 15 October.
2,445 people are reported to have been killed and 9,420 people injured across eleven villages of Zinda Jan district.
Local Red Cross teams assisting with rescue efforts and providing vital aid.
Rescue efforts are ongoing following a series of earthquakes in the Herat province of western Afghanistan. The initial quake, with a magnitude of 6.3, struck on Saturday 7 October 2023, 40km northwest of Herat city between 11am and 12pm local time.
2,445 people are reported to have been killed and 9,420 people injured across eleven villages of Zinda Jan district. More casualties and structural damage in areas close to the epicentre are expected.
The Afghan Red Crescent have confirmed that the destruction near Herat is much worse than initially feared. Villages have been flattened, with many residents still buried under the rubble. Six schools are also reported to have been destroyed in the district, along with three early child development centres and two community-based education classes.
"People are still searching for their loved ones"
Alexander Matheou, regional director Asia Pacific IFRC, is on the ground in affected regions of Afghanistan.
He says that women and children have been most affected by the earthquake.
Afghanistan earthquake: what happened?
The earthquake struck Zinda Jan which is 40km from Herat city, in the province of Herat. Following the initial earthquake, hundreds of people left their homes and workplaces and headed to the streets in fear of building collapses. Herat is the third-largest city in Afghanistan, with an estimated population of over 500,000. 1.8 million people are estimated to have been in areas that experienced high intensity impact due to the earthquake.
Afghanistan earthquake: map of epicentre and affected areas
What is the Red Cross doing to help in Afghanistan?
The Afghan Red Crescent has a network of over 30,000 volunteers and staff in all provinces of Afghanistan. They are supported by the International Federation of the Red Cross, the International Committee of the Red Cross and several other National Societies.
Afghan Red Crescent Society is on the ground providing assistance across affected provinces. Health teams have also been deployed and essential non-food items are reaching those affected.
Items being provided to survivors of the earthquake include:
10,000 blankets
4,000 tarpaulins
6,000 jerrycans
food parcels for 2,000 households
winterisation items.
How can I help people affected by the earthquake in Afghanistan?
The best way to help people affected by the Herat earthquake is to donate to our Afghanistan Crisis Appeal.
Our appeal remains dedicated to reaching people in Afghanistan affected by this recent earthquake and the wider humanitarian crisis
As a country at high risk of earthquakes and climate-related disasters, donations will also help ensure there are resources in place ahead of the next natural disaster.
From the Morocco earthquake to the floods in Libya, there are millions of people in need of humanitarian assistance around the world today – but Afghanistan must not be forgotten.
Afghanistan in crisis
Almost 29 million people in Afghanistan need humanitarian help. The Red Cross and Red Crescent Movement has been supporting the people of Afghanistan for over 30 years. We won't stop now.
The earthquake comes at a desperate time for the country, which is already going through one of the biggest humanitarian crises in the world.
Almost two thirds half the population of Afghanistan is in urgent need of assistance after forty years of conflict and a third consecutive year of drought-like conditions. The people of Afghanistan are still feeling the effects of conflict and recurrent natural disasters, and outside of this recent earthquake, at least 28.8 million require urgent humanitarian assistance.
In June last year, the areas of Paktika and Khost were hit by a 5.9 magnitude quake that killed more than 1,000 people and left tens of thousands homeless.
Is Afghanistan prone to earthquakes?
Afghanistan has a history of powerful earthquakes, with the Hindu Kush Mountain range being a geologically active area where quakes occur every year. The last major earthquake was in June 2022, when a 6.2-magnitude earthquake struck the southeast of the country near the Pakistani border, affecting the provinces of Paktika, Paktia, Khost and Nangarhar.
What can I do if I am worried about loved ones?  
Anyone looking for information on or to find missing family members, can visit our Find missing family page.
You may also be interested in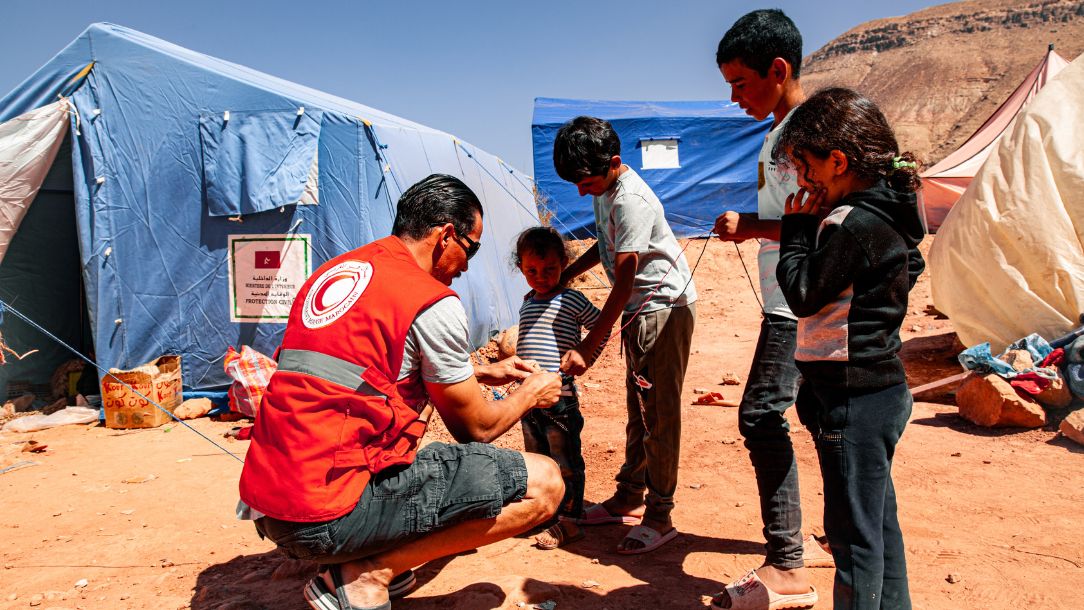 A month on from the devastating 6.8 magnitude earthquake, which struck the High Atlas Mountains and Marrakesh, and communities are starting the long road to recovery.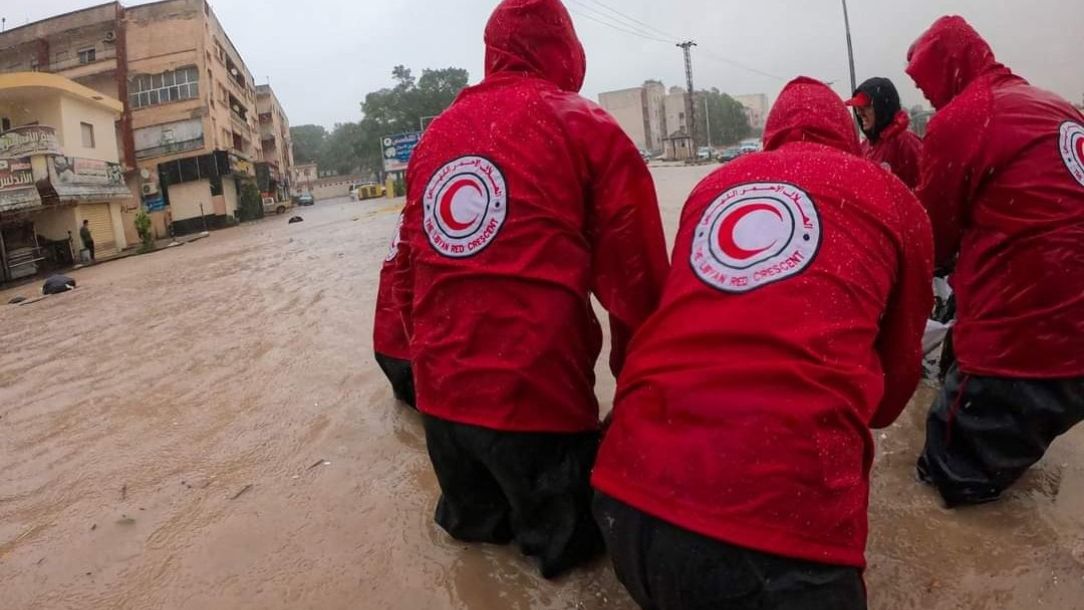 Floods in Libya have left thousands of people dead and more missing. Find out more about the devastating flooding and how the Red Cross is helping.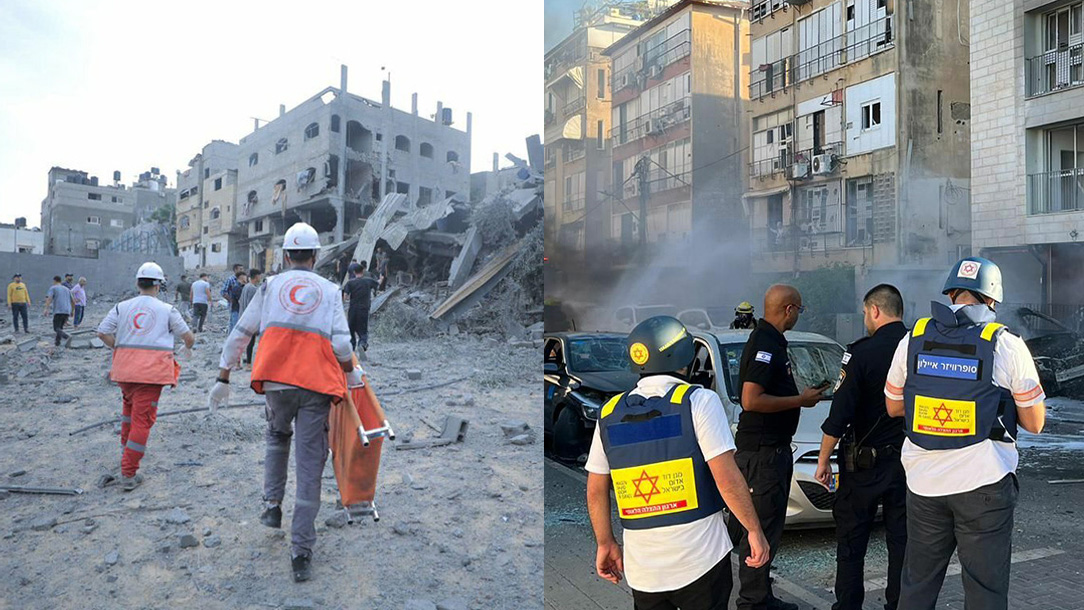 Find out what is happening in Israel and the Occupied Palestinian Territory and why we have launched our crisis appeal.