The UK public is in favour of welcoming refugees – let's not make people's journeys to safety even harder
New British Red Cross research reveals an outpouring of solidarity at a crucial time for asylum reforms
Last updated 25 April 2023
New research by the British Red Cross has found that the UK public is in favour of welcoming refugees from around the world.

Released at an important time for the UK's asylum system, as the government's Nationality & Borders Bill passes through Parliament, the research found that 74 per cent of the UK public has sympathy towards refugees and asylum seekers – up from 59 per cent in December.
A further 71 per cent of people say that situations like the Ukraine crisis highlight exactly why we need to make safe routes, like resettlement schemes, available before conflicts happen.
We also found that there has been a substantial decline in those who say the UK has accepted too many refugees – that number has gone from 40 per cent to 29 per cent between December 2021 and March 2022.

Meanwhile, as images of families scrambling onto trains in the hope of keeping their families safe emerge from Ukraine, 75 per cent of the UK public agreed that if they were forced to flee from conflict, they would take any route they could to find safety.
We also found:
68 per cent of the UK public agree there need to be more safe ways for people fleeing from Ukraine to find safety in the UK
81 per cent of the UK public agree it is understandable that people fleeing war would make desperate journeys to reach safety
65 per cent of the UK public think the UK should have a safe route in the form of a resettlement scheme always open for when people need to flee war or persecution
62 per cent of the UK population agree that the UK should welcome refugees fleeing war or persecution from across the world with the same percentage thinking the UK has a moral duty to welcome its share of the world's refugees.


The research is not news to us, as we know there is sympathy for people who come here seeking safety.

Every day, we see people signing up to pledge that they stand with us in the belief that Every Refugee Matters. So far over 8,000 people have added their name to pledge, joining our call for more kindness and compassion towards those seeking safety.

And as people from Ukraine and around the world are forced to flee their homes, there has never been a more important time to show your support.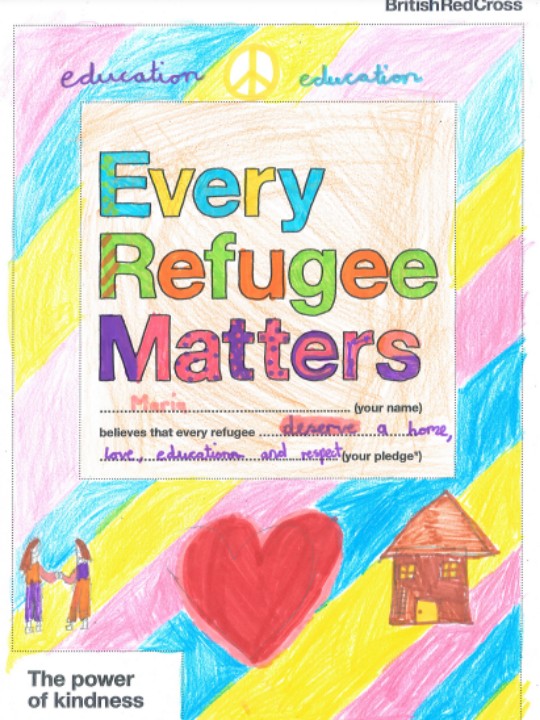 We are a member of the Together with Refugees campaign, a shared movement which is also calling for a kinder, fairer, and more effective approach for supporting refugees in the UK.
In March 2022, a series of events throughout the country demonstrated the public sentiment towards refugees. From a festival of compassion in Whitley Bay to a flotilla of ferry boats in Bristol, buildings up and down the UK were lit up orange to show people's support for a more compassionate approach to refugees.
But regardless of how much public support there is, things will become even more difficult if the Nationality and Borders Bill passes.

"People understand now more than ever how hard it is for refugees, and the Nationality and Borders Bill, to be voted on within days, will make things much harder," says Jon Featonby, policy and advocacy manager at the British Red Cross.
"If it passes as it is then anyone fleeing conflict, including people from Ukraine, who become desperate enough to enter the UK without the correct permission could be sent for processing 'off-shore' or defined as 'group 2 refugees', without the same rights to reunite with family and at greater risk of destitution and homelessness."
Alex Fraser | Every Refugee Matters
Alex Fraser, director of refugee services at the British Red Cross, talks about why we must support refugees at this crucial time in history and as the UK Government overhauls the asylum system
Members of Parliament are currently debating the bill. If it passes in its current form, it could have far-reaching consequences for people seeking safety in the UK.
There has never been a better time to pledge your support. Behind every person seeking safety is a person with hopes, dreams and perhaps a family too. The only difference between them and you is a crisis they had no say in.
About the polling
Online survey of 4,007 nationally representative UK adults aged 18+ carried out by Opinium for the British Red Cross between 4 March and 8 March 2022. December wave: Online survey of 4,002 nationally representative UK adults aged 18+ carried out by Opinium for the British Red Cross between 30 November to 3 December 2021
Read more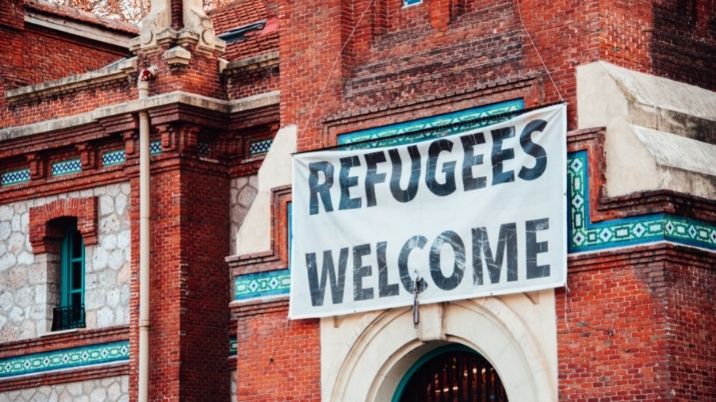 There's never been a better time to stand by refugees. Sign our pledge to show that #everyrefugeematters.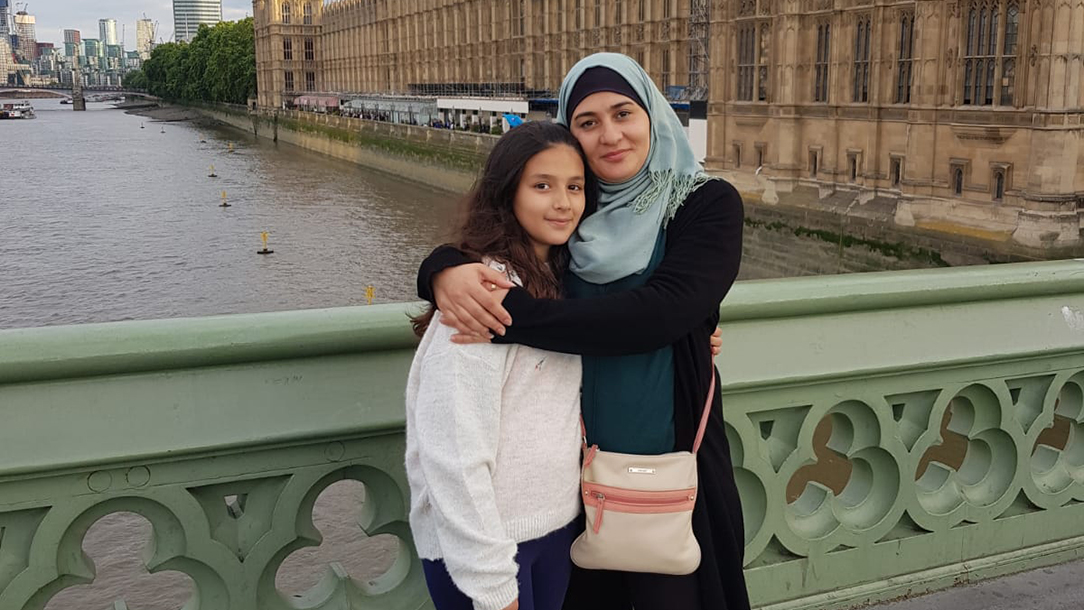 The Nationality and Borders Bill has been passed into law. This is what it's likely to mean for people seeking protection in the UK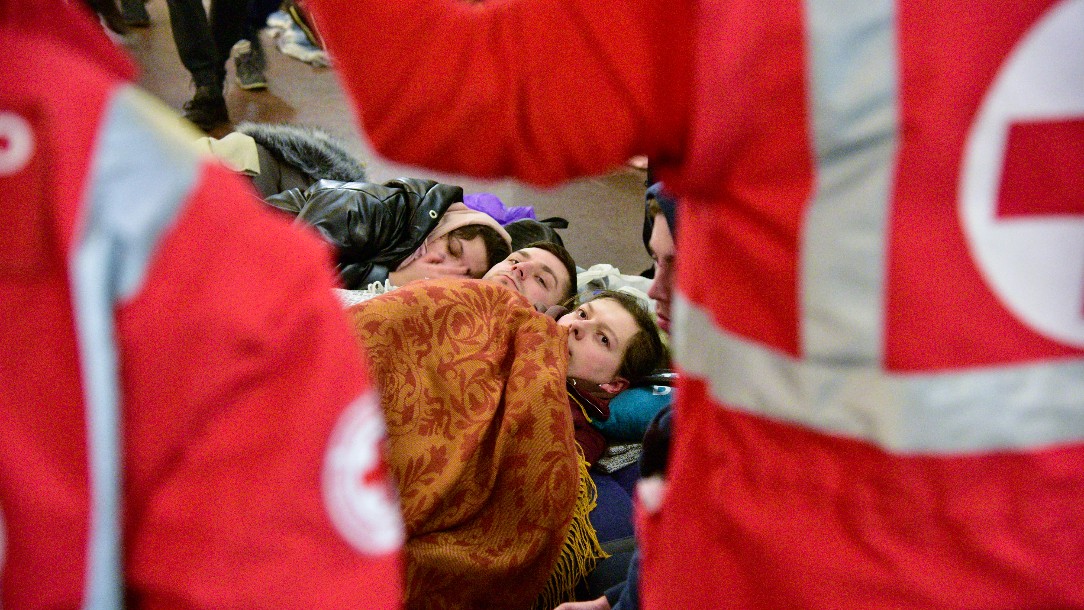 Alexander, originally from Ukraine, left his country last year and moved to the UK. He has watched in horror as the events of recent weeks have unfolded.