Supporting people who fled their homes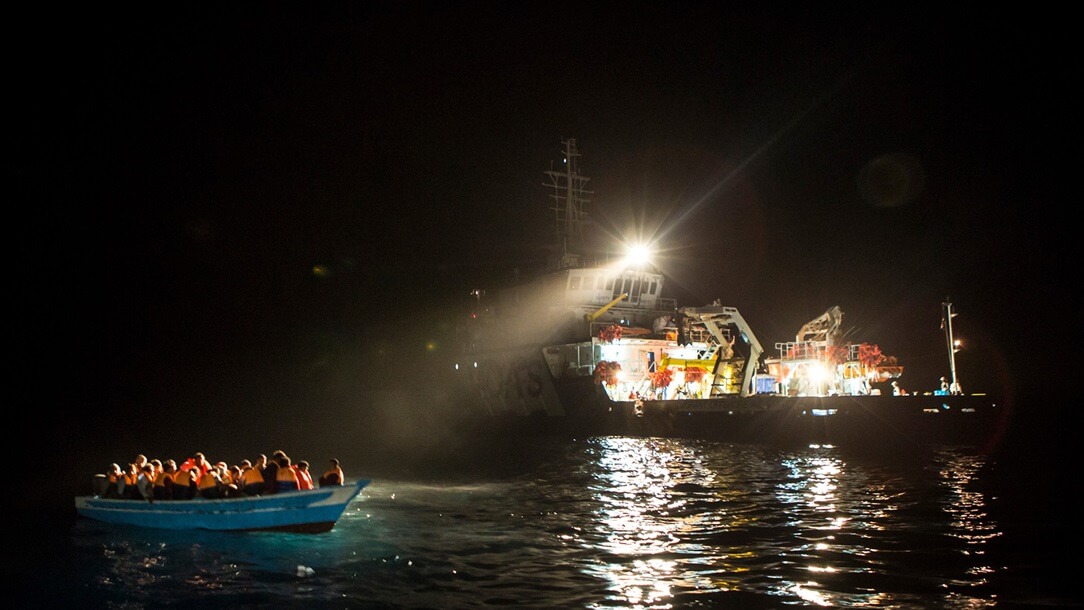 Even though it no longer makes the headlines, there is still a crisis affecting thousands of people in Europe, including refugees and asylum seekers.

More people have been forced to flee their homes than at any time since World War Two. From 2015, over 1.5 million people who fled their homes overseas have arrived in Europe.

Some people have few other options and travel to Europe on poor quality, overcrowded vessels at risk of sinking. Tragically, thousands have drowned.

Those who arrive in Europe end up in many different countries and need support to settle into their new communities.

Support our Global Refugee Fund.
What we're doing in Europe
The British Red Cross supports partner Red Cross and Red Crescent organisations in Europe to help people who have arrived in their countries. We also support refugees and asylum seekers in the UK.
Greece: how we're helping
Since the crisis got worse in 2015, we have helped our partners keep children safe, provide clean water and give important information to refugees.

The Red Cross has also given cash grants to refugees so they can buy the essentials – food, shelter and warm clothes for winter.
More than 1.6 million food items and other supplies such as blankets and soap have been distributed.
We have helped people to learn how to stay healthy in difficult conditions.
We're helping the Hellenic Red Cross to set up a centre in northern Greece. It provides thousands of refugees and asylum seekers with information, casework and cash grants.
Italy: how we're helping
Since July 2015, more than 289,800 food items and other essentials were distributed to vulnerable people.

We gave information on the risks of trafficking and how to stay safe to over 10,400 people.
Over 80,870 people who arrived by boat were given food and hygiene kits.
More than 104,600 got health screenings and basic health care.
Macedonia, Serbia and Croatia: how we're helping
With our help, the Red Cross in the Former Yugoslavian Republic of Macedonia supported more than 450,000 people. This included providing food, water, hygiene items such as soap and toothbrushes, clothes and blankets.
Since August 2015, the Red Cross of Serbia has provided help to up to 3,900 people daily.
The Red Cross in Croatia has helped around 40,000 people with food, essential items, health services and psychological support since 2016. This year we are helping them to set up a centre to provide a range of services.
Contact us for more information
Internationalcontact@redcross.org.uk