Kenya humanitarian aid: Helping people in Kenya 
The Red Cross is helping people in Kenya affected by drought,  floods and hunger.
Last updated 7 December 2023
Extreme hunger in Kenya
Over 1.5 million people are struggling to find enough food. Across Kenya, Ethiopia and Nigeria, it's expected over 10 million children under the age of five will suffer with acute malnutrition this year. This means severe impact on a child's physical growth and psychological development. Sadly, 3 million of these children will likely die without treatment.
The crisis affects pregnant women too, who are not only fighting for themselves, but the next generation as well.
The Kenya Red Cross has supported more than 365,000 people so far, but it's a race against the clock.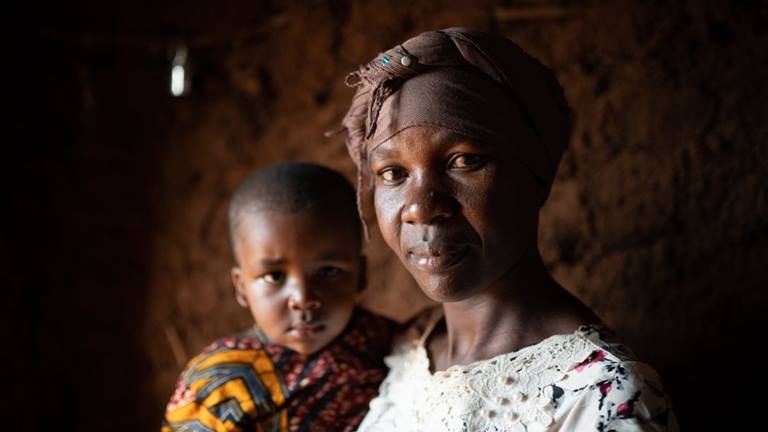 Severe drought and flooding
In East Africa there have been five poor rainy seasons in a row, causing a 3-year drought.
And now, due to the Indian Ocean Dipole and El Niño phenomena, heavy rains have hit the region hard since the end of October. They have triggered terrible floods with devastating consequences for both lives, livelihoods and food security, the short-term displacement of hundreds of thousands of people, and the heightened risk of water-borne disease and desert locusts.
Yet another climate shock is pushing some of the most resilient and resourceful people in the world to their breaking point.
The Kenya Red Cross Society supported communities to act early ahead of peak of flooding. Since the floods have hit, they have reached 133,314 people through food distribution, 55,302 people with water, sanitation and hygiene items, and helped at least 98,994 people with shelter-related items. They have also rescued 2,132 stranded people.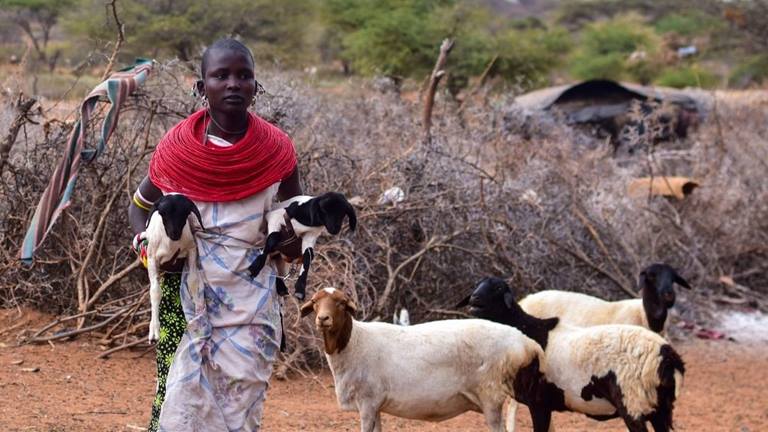 How is the Red Cross supporting people in Kenya?
Throughout the prolonged drought in Kenya, Kenyan Red Cross teams have been working on the ground in the worst affected areas throughout the recent droughts. Teams provided people in Kenya with:
safe and clean water to 215,000 people (as well as restoring boreholes, constructing underground rainwater facilities)
health support to 28,000 people through mobile health clinics
livestock support, including grass seeds for fodder
As well as preparing for the coming months, Red Cross teams are helping communities in Kenya build resilience for the future.
Cash grants help save lives
The Red Cross is helping people in Kenya by giving cash grants to 122,000 people hit by the recent emergencies. Rather than provide food or other relief supplies, giving people money means that they can buy exactly what they need.
First, the Red Cross identifies people in the community who need help. We then send money to their mobile phones, which means they can use it right away. Using the phone also makes the system more secure so we can make sure that the help goes to the families most in need.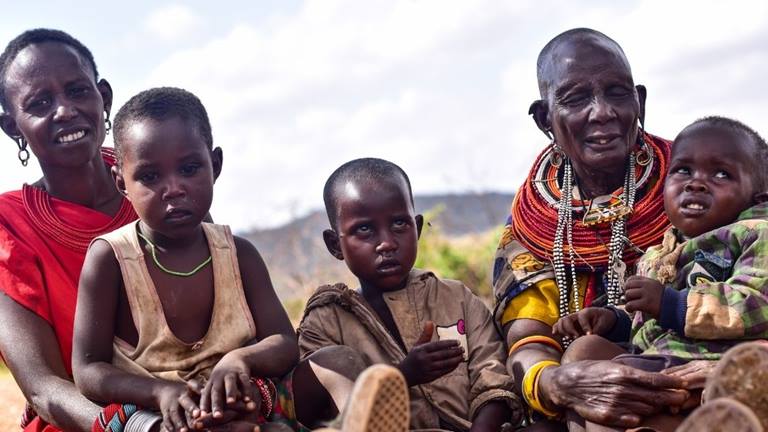 Ongoing support in Kenya
Thousands of people in Kenya have to walk long distances to reach a water supply, which may not be clean for drinking or washing. Our water aid project in Kenya is building wells to bring clean water to 11,000 people in 20 villages in Nakuruto in Taita Taveta County.
We have also reached over 3,000 households with information on how to keep the water clean and the importance of washing your hands to stay healthy. In 10 villages, we'll be working with people to improve their sanitation and prevent contamination of the new water supplies.