Humanitarian aid in Kenya
The Red Cross is supporting people in Kenya affected by the Covid-19 pandemic, floods, locusts and hunger.
Severe drought and extreme hunger
Kenya is facing one of the most severe droughts the country has seen in 40 years, and one of the most prolonged droughts in recent history. Crop production in the country has now reduced by 70% and communities are facing extreme hunger.
Kenya has already endured several major emergencies in quick succession. In 2020 and into 2021, Clouds of locusts have been devouring crops and vegetation for miles around, consuming enough food for 35,000 people a day.
Extreme weather, which brings floods and mudslides, has also been a growing problem, displacing around 300,000 people and destroying livelihoods and infrastructure. In February 2022, 2.8 million people in Kenya are facing extreme hunger.
In north-eastern Kenya the Kenyan Red Cross has reached more than 2.5 million people as part of its drought response so far and is working to reach 500,000 more people from the worst affected communities.
They are providing food, safe and clean drinking water as well as health support and livestock support, alongside financial assistance.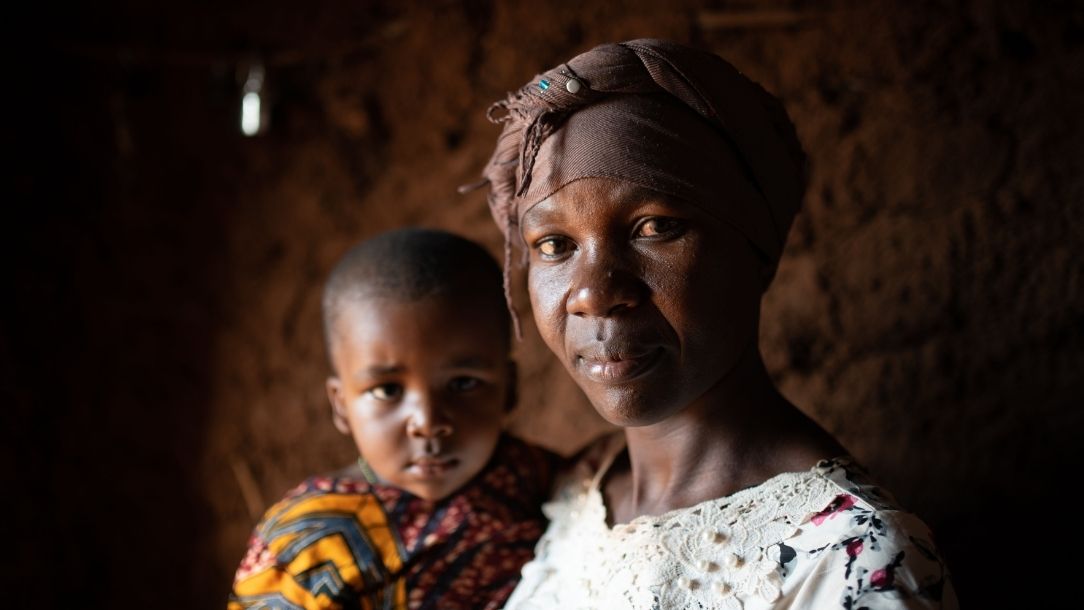 Responding to Covid-19
We're also giving cash grants to 915 pregnant women and mothers with children under five in Taita Taveta and Isiolo County. This is so that women can attend vital hospital appointments such as antenatal and postnatal clinics and small children can still be immunised.
This cash support enabled women to get the healthcare they needed, but also invest the extra in their livelihoods, buy food and support their family. We are continuing to support Kenya Red Cross reach these vulnerable women and increase community awareness of the Covid vaccine.
In Isiolo County, we are working with local communities on the pandemic response. This includes training first responders and working with the county to distribute vital medical supplies. We're also raising awareness of how to prevent the spread of Covid-19 in local communities and to address rumours around the pandemic.
Helping stop chronic hunger
The Covid-19 pandemic has severely affected communities in Kenya.
Lockdown restrictions have affected people's livelihoods. Less food in the markets and shops has caused extreme, widespread hunger.
Our Kenya Chronic hunger programme was already supporting the needs of these communities.
But the devastating impact of Covid-19 has made the programme all the more urgent.
Over 1.4 million people in Kenya face high levels of acute food insecurity.
Long periods of drought across Kenya have affected crops and livestock – large areas are now dry and cracked, and nothing grows. A recent attack of desert locusts made the situation even worse.
These conditions have affected people's livelihoods, driven up the price of food and caused widespread chronic hunger and malnutrition. The situation has becoming particularly desperate in Modogashe, a border town between Garissa and Isiolo counties.
The British Red Cross has set up a two-year project in Modogashe to help end chronic hunger and protect communities against future emergencies such as drought.
With help from the International Relief Fund, the British Red Cross and Kenya Red Cross will be:
Building new clean water supply systems and water points
Working with local communities to spread positive hygiene messaging
Providing livestock to vulnerable households and training farmers to improve the health of their livestock
Connecting communities with financial services and setting up savings and loans groups.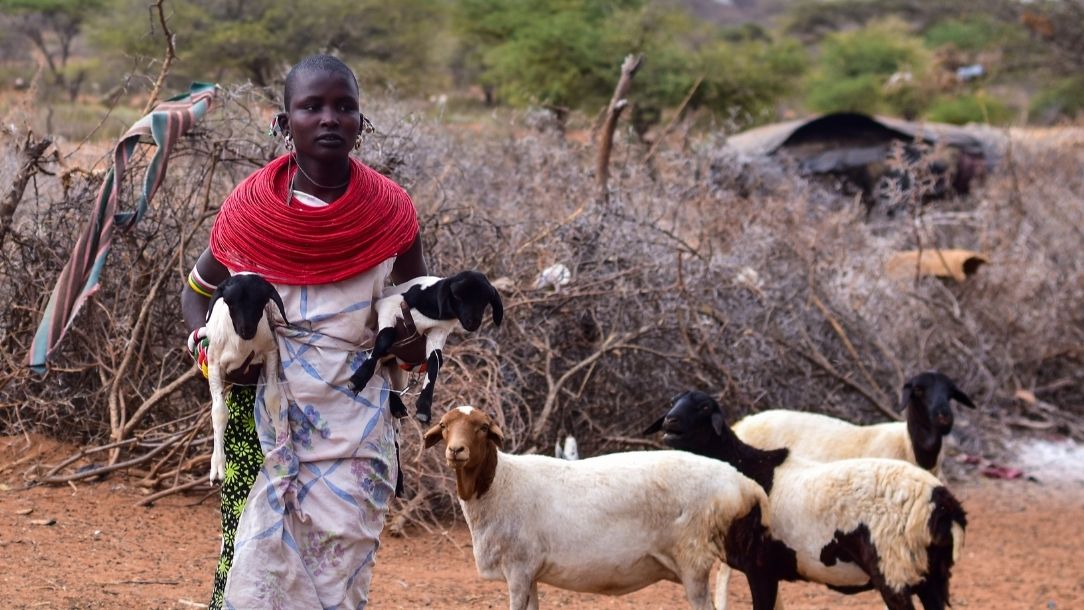 Cash grants help save lives
The Red Cross is helping by giving cash grants to over 2,000 families hit by the recent emergencies. Rather than provide food or other relief supplies, giving people money means that they can buy exactly what they need. This is good both for the people who need help and their communities because the money they spend supports local markets.
First, the Red Cross identifies people in the community who need help. We then send money to their mobile phones, which means they can use it right away. Using the phone also makes the system more secure so we can make sure that the help goes to the families most in need.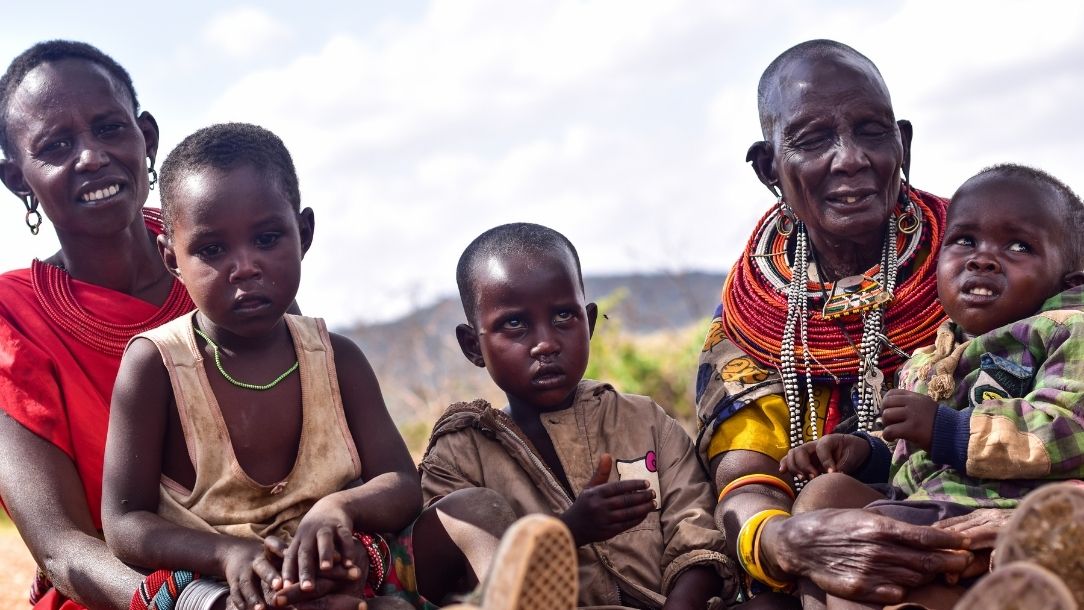 Clean water stops disease in its tracks
With health advice around the world now focused on handwashing, imagine trying to fight Covid when you have no clean water. Thousands of people in Kenya have to walk long distances to collect water, which may not be clean for drinking or washing.
Our project in Kenya is building wells to bring clean water to 11,000 people in 20 villages in Nakuruto in Taita Taveta County. We have also reached over 3,000 households with information on how to keep the water clean and the importance of washing your hands to stay healthy. In ten villages, we'll be working with people to improve their sanitation and prevent contamination of the new water supplies.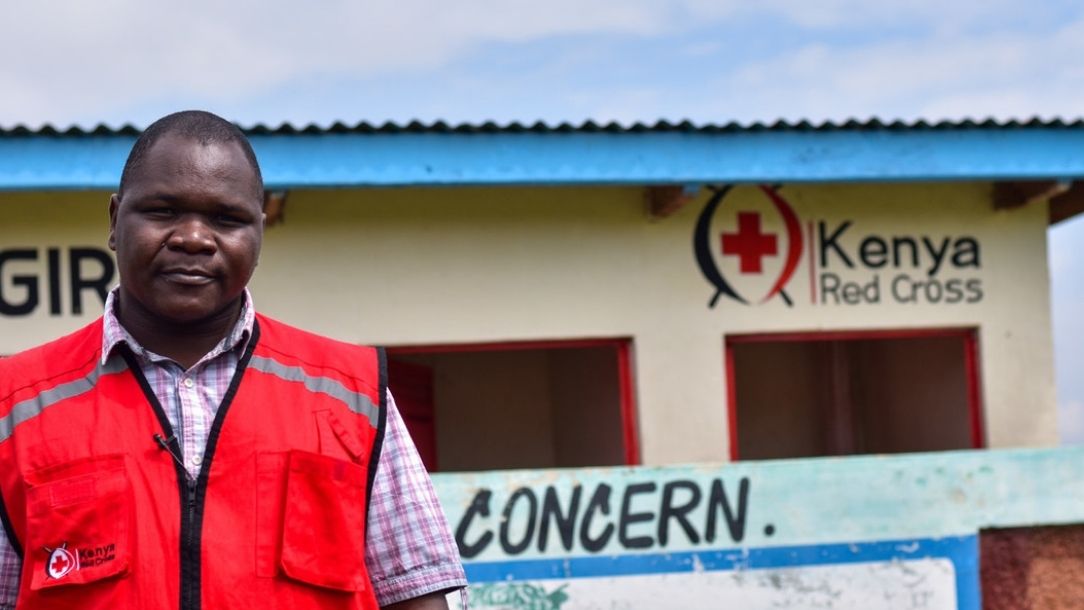 Preparing for future floods
The Tana is Kenya's longest river, and much of the land around it and the smaller Athi river is rich and good for farming. Over 40 per cent of Kenya's population lives in these river basins, and there are several hydroelectric dams and irrigation schemes along them.
However, the area is prone to flooding during the long (March to May) and short (October to December) rains, causing problems for the people who live there. Homes, healthcare centres, irrigation schemes, farm equipment, roads and sources of drinking water can all be damaged or destroyed. People may have to flee their homes or can even die in the floods.
The Red Cross is working with the county government and communities living in the Tana and Athi river basins. Together, we will help people prepare for and respond to floods so they can stay safe and their livelihoods won't be so disrupted.
The project includes an early warning system to reach over two million people so that families can protect their homes when flooding is likely or leave before the most serious floods hit. Working through the county government staff and local disaster committees, we will also share information and build public awareness of the best steps to take when floods threaten. The focus is on reaching people who are most at risk, such as the poorest people and people with disabilities.
The local county governments support these goals and made planning for disaster risk management part of their legal framework. This includes mapping the areas most likely to face the worst consequences during flooding and buying new equipment to help before and after floods. This will help ensure the project still has an impact even after the Red Cross leaves the area.