Humanitarian aid in the Sahel
The Red Cross is helping people in countries across the Sahel through poverty, hunger, drought and other impacts of climate change.
Last updated 29 September 2023
A desperate food crisis across the Sahel
Right now, communities across Africa, including the Sahel, face a severe food crisis.
Over 160 million people are struggling without the food they need.
Across countries in the Sahel, communities are facing an emergency. This includes:
3 million people in Niger
3 million people in Burkina Faso
1.5 million people in Chad
450,000 people in Mauritania
Communities in these countries already faced some of the most extreme crises in the world. But drought and soaring food prices are making the situation worse.
There is hope but it's a race against the clock. While we will not stop supporting communities in the Sahel, we cannot do this alone.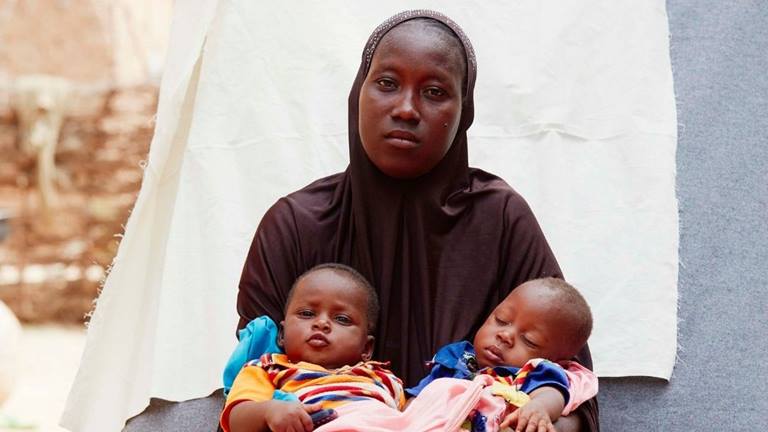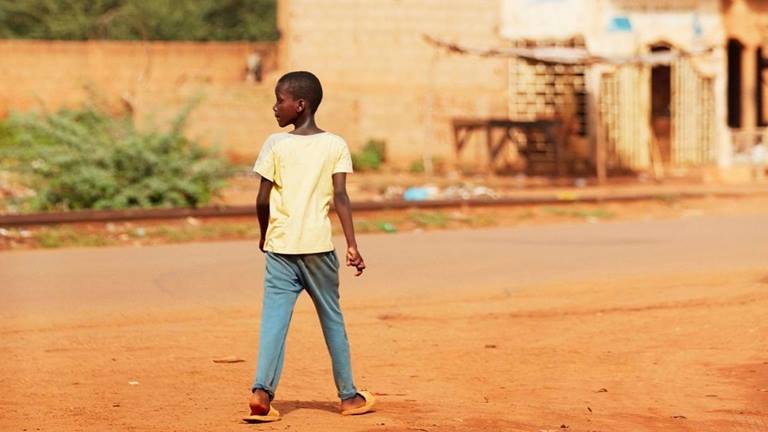 Where is the Sahel?
The Sahel is a region in Africa, stretching as a belt under the Sahara Desert, from East to West. We refer to the Sahel as Burkina Faso, Niger, Chad, Mali, and Mauritania.
A semi-arid region of Africa, the Sahel frequently experiences desertification, drought, and flash floods, causing destruction in the communities and compounding existing vulnerabilities.
The climate crisis is making natural disasters more recurrent and more extreme
How is the British Red Cross supporting communities in the Sahel?
The British Red Cross's Sahel Hunger Prevention Programme aims to build sustainable livelihoods and income-generating activities. It also promotes resilience across communities, preparing them for future food crises.
We are working at regional, national, and local levels for the greatest impact. On a regional level, we support a network that brings together ten Red Cross Red Crescent National Societies, allowing them to share experiences and coordinate.
Locally, we help people who are facing hunger in Niger, Mauritania, Burkina Faso, and Chad by setting up Mothers' Clubs. These are groups of 20-25 women who inform other members of the community about maternal and child health, hygiene, and good nutrition practices, among other issues. Mothers' Clubs also receive seed funding to start their own income-generating activities and eventually gain financial independence.
The British Red Cross is also supporting the setup of local, affordable surveillance systems across the region. These systems mean that local communities are able to inform relevant partners about worsening food crises, who can then take action.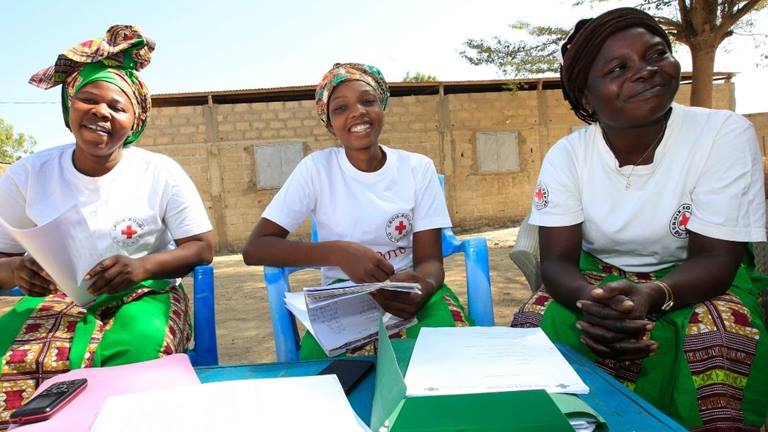 Supporting vulnerable migrants in the Sahel
Each year, thousands of people are forced to leave their homes in search for a better life, looking for work and safety in neighbouring African countries.
Along their journey, they are confronted with numerous dangers including exploitation and limited access to basic services. In most cases, the stress and trauma will impact mental health.
The British Red Cross is committed to helping vulnerable migrants in countries across the Sahel. For several years, we have been leading a large humanitarian response that provides health services, psychosocial support, information and protection to vulnerable migrants on their journeys.
Making aid more efficient: Give cash - give dignity
The British Red Cross is supporting people by providing cash grants - an effective way of helping vulnerable people in many different crises. In 2021, for example, we supported Chad and Mauritania to organise cash distributions to 1,000 vulnerable families
Cash grants have very important benefits. No family is the same, and by giving people cash instead of goods, they have the choice to spend the money on what best meets their needs. It protects their dignity and their right to make decisions about their own lives.
While food, schools and hospitals might be available in the communities, poorer families don't always have the means to access these services. By providing cash grants, the British Red Cross ensures that vulnerable families are able to access these vital services.
Cash spending also helps to keep local markets going, creating jobs and income in the communities.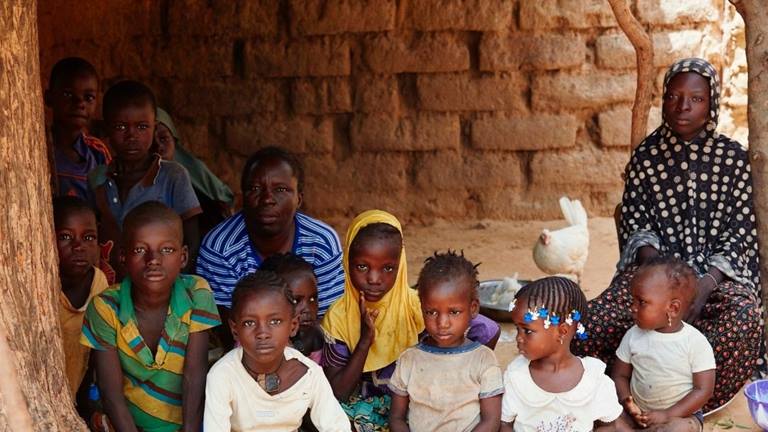 Protecting the Sahel: Preventing disasters through early action
We know that the Sahel countries, such as Mali, often experience drought and irregular rainfall. This leads to flash floods, which destroys houses and infrastructure.
Both drought and irregular rainfall are huge challenges to farmers and herders, who see their livelihoods destroyed. Preparing for the next disaster is key.
The British Red Cross is trialling a new and innovative approach called Forecast-based Financing. The trial involves working together with the Niger Red Cross to identify the signs of drought and irregular rainfall ahead of time. We then draw up a plan of early actions for when these signs start to appear.
These early actions include distributing drought-resistant seeds for farmers and providing cash grants to families who lack food due to a bad harvest.
That way, we are sure to be able to act before drought causes extreme hunger among people in the Sahel.