A podcast series discussing the topic of loneliness through conversations, exploring how members of the public are coping with loneliness and the strategies they use to help themselves.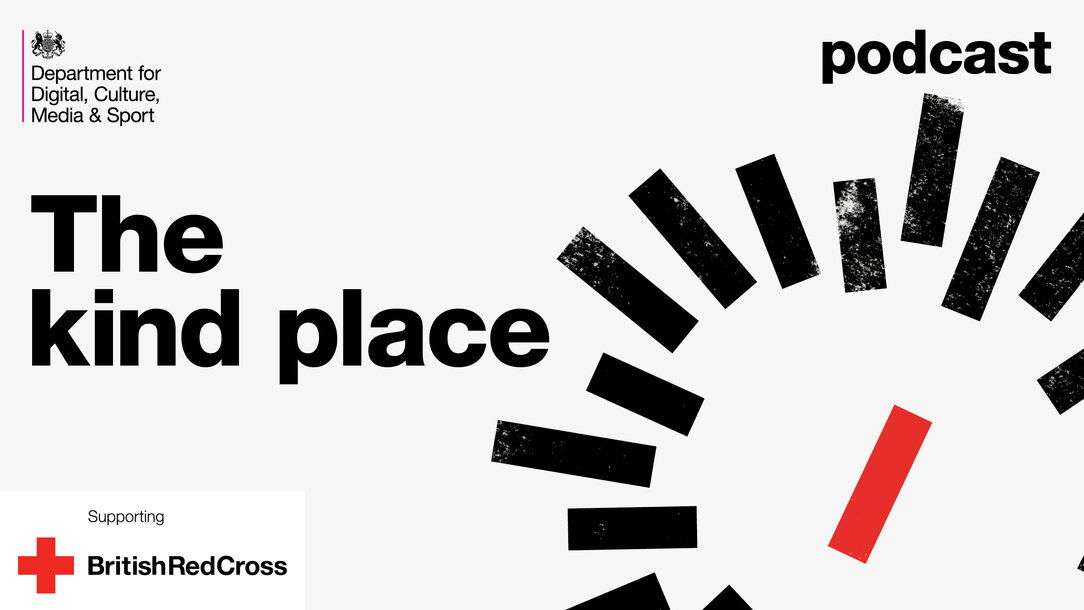 What is the kind place?
The kind place is a new podcast series on different aspects of loneliness and connections.

1 in 5 people in the UK say they often or always feel lonely. And 1 in 3 say they have not had a meaningful conversation with someone in the last week. The pandemic is making this worse. In this six-part series, people experiencing loneliness get together to discuss what it actually means to be lonely: what it feels like; how it comes about; and what they're doing to get through it.

We've set up a Loneliness Line to hear from people around the country and create conversations that connect. We're looking for more people to join this conversation - if you would like to get involved, please send us a message in confidence to 07593 220510 with your name and number and we'll get back to you.
Episode 1: Loneliness does not necessarily mean being alone
How can you feel alone when surrounded by people? Episode 1 of our podcast series explores the themes of purpose and belonging.

We hear from Amtul, a refugee from India living in Bradford, and Ore, an MBA student from Nigeria living in Newcastle.
Amtul and Ore discuss their experiences of isolation when living in a foreign country - and how volunteering has helped them connect.
How did listening to the podcast make you feel? What new information, realisations or feelings did this episode bring up for you?
Are there particular times of day or the year which affect you more strongly, as Amtul described? What do you do to make yourself feel better during those difficult times?
Who could you contact who is new to your community or seems isolated, as Ore and Amtul discussed?
What topics would you cover and how can you show your empathy with them?
How might getting in touch boost your own morale too?
Episode 2: Can you feel better when you've lost someone that you'd loved?
Episode 2 of the kind place podcast series explores the theme of grief and loss.

We hear from Dreane who lives alone in Worcestershire with her two Yorkshire Terriers, and Carol who lives near Newcastle in the North East.

Carol and Dreane discuss their experiences of dealing with grief and talk about how the loss of a loved one can spark feelings of loneliness and isolation.

This episode talks about losing loved ones and long term illness; please take care of your own wellbeing if deciding to listen. If you need more support, please contact the Red Cross on 0808 196 3651.
Coping with loss is one of the most difficult things we face. It can make us feel very lonely. Carol and Dreane were able to make a connection and formed a new friendship during the making of the podcast when they discussed their feelings of loss.
How did listening to their stories make you feel?
Is there anyone you know who has suffered from a loss? What can you do to help them?
Who could you discuss your feelings with if you are in a similar situation? What can they do to help you?
It can take time to recover and there is no timetable for this. Think of ways you can remember your loved ones that make you happy. Carol and Dreane shared their memories: think about how it benefited them during the podcast. Who can you share your memories with and how will that make you feel?
Coming soon
Episode 3 will be available next month.
More resources you might find useful
The British Red Cross has created a range of resources for building confidence and connecting with others. You can find out more about the project, or click the links below to get started.
Make connections
Build coping skills
Get in touch
We'd love to hear your stories. Have you had to overcome feelings of loneliness? What are your coping mechanisms? How do you build confidence and meaningful connections? Your real-life stories may inspire others. Please email yourstory@redcross.org.uk.
Get help if you are feeling lonely and want to speak to someone between 10am and 6pm every day. Call:

0808 196 3651