If you find getting to or using the toilet difficult, you can hire a commode, toilet frame or raised seat for £11 a week.
Three steps to hire a toilet aid
Find and contact your local toilet aid service.
Explain your requirements.
Arrange collection. (Home delivery is available in some areas for an extra fee.)
Hire a toilet aid
Make sure to bring:
photo ID (for example, passport or driving licence)
proof of address (for example, a utility bill or bank statement)

Toilet aids you can hire
The availability of toilet aids differs depending on location. Contact your nearest centre to find out what's available.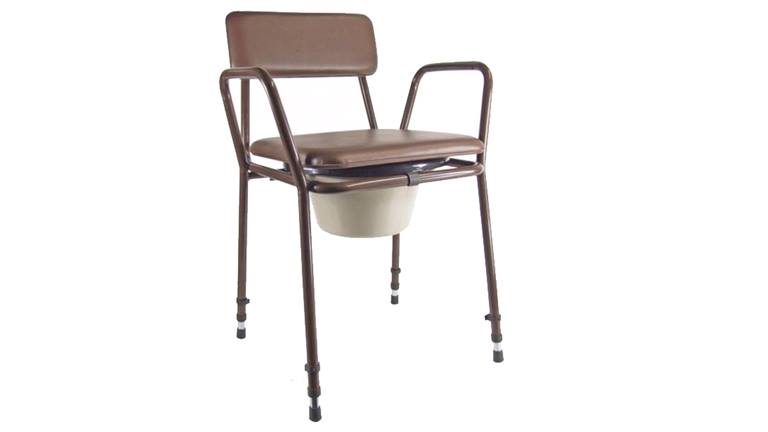 Commode
Portable toilet with a removable pan which makes using the toilet easier.
For people who:
find it difficult getting to and from the toilet
need the additional support of armrests.
(You will also need to purchase a commode pot for £5.)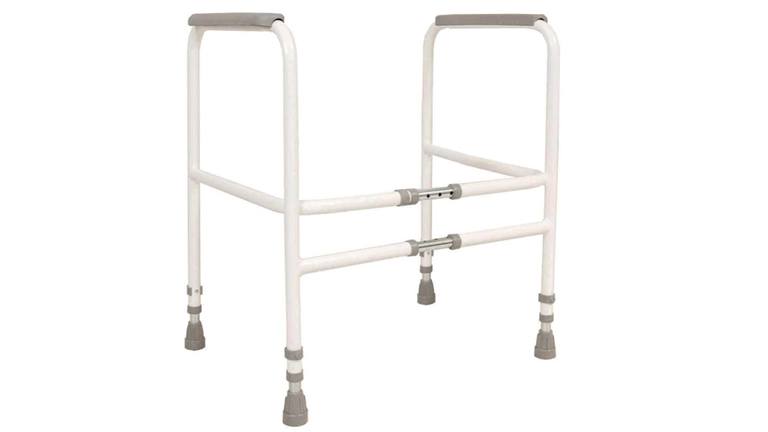 Toilet frame
Fits onto or around a toilet and offers support when sitting and rising.
For people who:
need support getting on and off the toilet
want to feel more secure on the toilet
prefer the comfort of hand grips and armrests.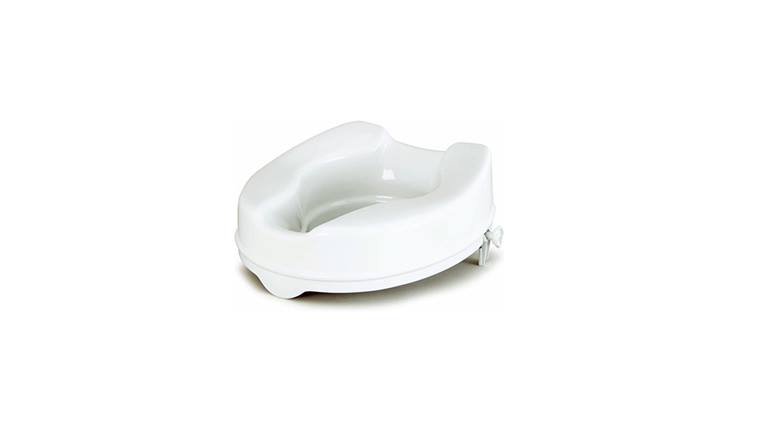 Raised toilet seat
Raises the toilet seat if it's too low.
For people who:
struggle to sit down without assistance
need added height to sit comfortably on the toilet
need support for their hips, knees or back.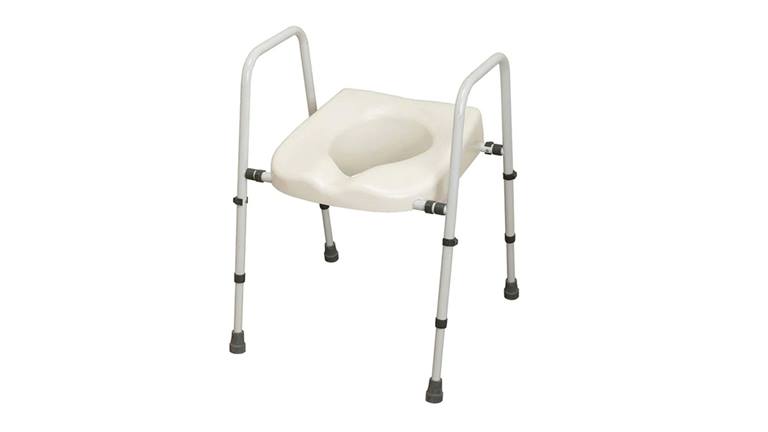 Toilet seat and frame set
Can save you from making expensive alterations to your home.
For people who need:
extra support after a hip or knee operation
a higher seat and supportive armrests
assistance getting on or off the toilet.
Tips to help you choose the right toilet aid
Before you hire or buy your commode, toilet seat or frame, here are a few things to consider:
Toilets come in different sizes so it's important to measure the height of the toilet set you need.
Every toilet you use in your home will need its own toilet aid.
You may prefer a commode or toilet frame with an adjustable height.
If more than one person uses the toilet, consider something that's easily removable.
Heavy leaning on one side may require a fitted toilet frame.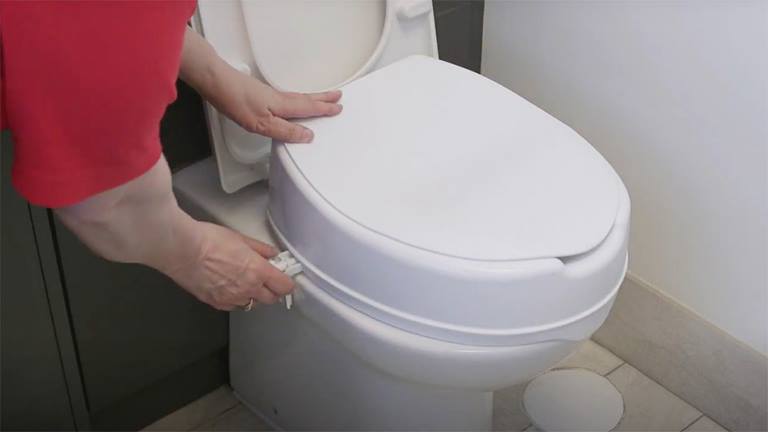 Follow our step-by-step instructions or watch useful videos to learn:
Funding is available
If you find it difficult to cover the cost of £11 per week, please call us on 0300 456 1914.
In Wales, Northern Ireland, Isle of Wight and in parts of East Anglia, Hampshire, and Avon and Wiltshire, we receive funding from health commissioners. Local residents are able to borrow some equipment for short-term use at no cost (although we may ask for a voluntary donation).
Returning the equipment
Return your commode, toilet frame or toilet seat on your agreed date.
If you need your toilet aid for longer or if equipment becomes damaged, please call 0300 456 1914 as soon as possible so that we can help.
Items undergo a safety check before being assigned.
Commode pots do not need to be returned. If you no longer need it, please recycle it appropriately. Contact your local toilet aid service to find out how to recycle commode pots.