Emergency partner programmes
Our partners help us be ready when disaster strikes
Your can choose one of three programmes to support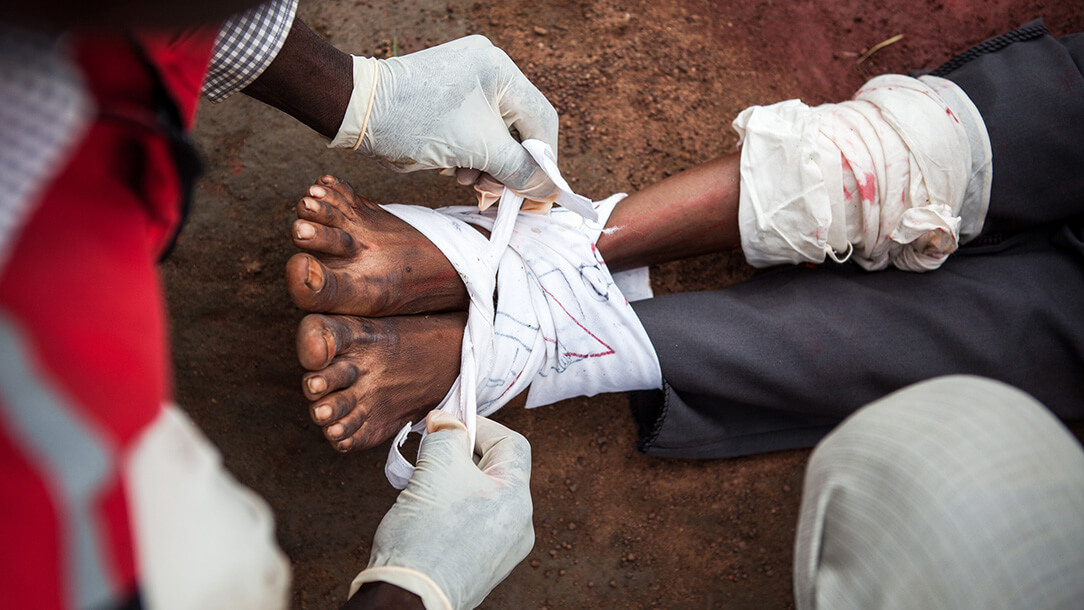 Backing one of our emergency support programs is a powerful way to help those affected by natural and man-made disasters.

Your support can help save lives in the UK and overseas.

Choose a program to suit you:
Disaster Relief Alliance
The Disaster Relief Alliance (DRA) prepares vulnerable communities for emergencies.
We want to show how planning ahead can save lives.
Find out more about the Disaster Relief Alliance
Contact the team to see how your business can join the Alliance:
Emai us on corporatepartnerships@redcross.org.uk.
Disaster Fund
When an emergency hits, we need to act right away. The Disaster Fund means we're ready to go.
Partners donate to the Disaster Fund before emergencies happen.
This gives us the funds to respond within hours and save the people most at risk.
The Disaster Fund has allowed the British Red Cross to respond to emergencies such as flooding in the UK and drought in Zimbabwe.
With your support, we'll be there whenever we're needed most.
Emergency partner
As an emergency partner, your company could be the first to help our relief efforts.
Emergency partners agree to be contacted by the British Red Cross when disaster hits. You can then choose if you'd like to provide support and help vulnerable communities.
All our emergency partners receive regular updates on the relief efforts they support. You'll see the positive impact your support has made.
Contact us to find out how your company can help in emergencies