Frequently asked questions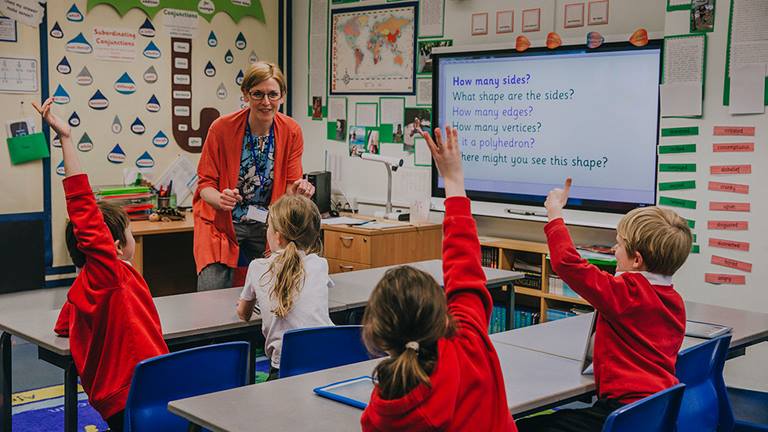 Age:

7-19

Type:

Subjects:

Topics:
Page contents
What topics do British Red Cross teaching resources cover?
Our free online teaching resources for 6–19-year-olds help children and young people to better understand the world around them.
Our resources focus on the following five themes, which are all related to our humanitarian work:
What is humanitarian education?
It is a way of learning about and understanding the world and our place in it. It is centrally concerned with our shared humanity. At the core of humanitarian action and thinking is a desire to contribute to saving lives and reducing suffering.
Humanitarian education invites exploration of humanitarian actions and values. It helps children and young people examine what motivates people, including themselves, considering local, national and global perspectives.
One important strand of humanitarian education is learning about international humanitarian law. Sometimes known as the laws of war, some might know them as the Geneva Conventions. Learning about the conventions and thinking about why we have laws governing acts of armed conflict between people is a good way into humanitarian education. Activities help young people explore ideas through dilemmas, consequences and respect for life and human dignity..
What themes do you cover?
British Red Cross teaching resources enable children and young people to understand, cope with and respond to crises that impact local and global communities.
Online resources focus on the following themes:
humanitarianism
disasters and emergencies
first aid
stigmatising behaviour
conflict and its consequences
They include a range of formats (such as lesson plans, assembly ideas, videos, photos, quizzes and other quick activities) to build skills such as communication, critical thinking, working with others and taking action.
Who can use British Red Cross teaching resources?
If you are a teacher, youth worker or other educator, you are freely and warmly encouraged to use the materials and:
experiment with them
adapt them for your group
share them with others.
Are British Red Cross teaching materials protected by copyright?
Yes. We ask that you respect our fundamental principles if you are using our teaching resources in the context of learning about the Red Cross, and also basic academic conventions, such as not:
deleting the source of the materials
inaccurately quoting from the materials
passing the materials off as something else.
*Programmes are subject to availability and eligibility criteria.
How are British Red Cross teaching resources funded?
The materials are largely paid for through British Red Cross general funds, with small pots of money from funders (including trusts and corporate donors) to help us develop particular projects.
If you would like to support Community Education and help us reach those who need it most through our free online resources and workshops, building live-saving first aid and wellbeing skills, you can donate directly to Community Education here.
Why do you spend money on producing educational content?
We put people in crisis at the heart of everything we do. Through education, we aim to increase individual and community resilience by building children and young people's ability to cope with and respond to a crisis.
We believe that, like all charities, we have a duty and commitment to:
explain what we do by setting out our values and principles
share what we know and to contribute to the education of the upcoming generation.
Why does the British Red Cross think all young people should learn first aid?
We think everybody should learn this valuable life skill, as knowing simple first aid can give young people the power to save a life.
First aid is not yet a statutory part of the school curriculum, but we think it should be.
I don't have any first aid experience. Can I still teach first aid?
Yes, first aid is simple to teach and easy to learn and remember.
We offer two first aid learning packages:
Life. Live it. (suitable for 6–11-year-olds) – our primary resource teaches children essential first aid skills in a fun way through films, quizzes and worksheets
First aid learning for young people (suitable for 11–19-year-olds) – our secondary resource explores 16 first aid skills through inspiring films, images, skill guides, quizzes, role plays and activities.
Can British Red Cross educators visit our school/youth group?
We offer fully funded workshops in schools and youth work settings in areas where young people are at higher risk of experiencing a crisis related to drug/alcohol use, incidents involving knives (or other sharp objects) and stigmatising behaviour.
What else does the British Red Cross offer for teachers?
How else can young people get involved with the British Red Cross?
We have opportunities for 15–25-year-olds looking to try something new, from volunteering to work experience.
Email us if you have any other questions.
Credits:
Photo of a primary school lesson © SolStock/iStock.