Activities to help build resilience: Learn healthy habits, positive routines and ways to cope 
Support learners to develop resilience and build positive behaviours around time management and planning with activities on routine building, coping mechanisms, and kindness.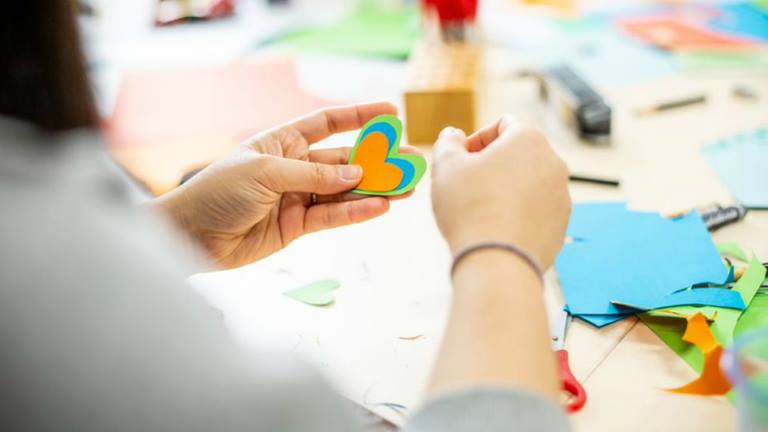 Age:

7-18

Type:

Activities

Subjects:

PSHE, Tutor time

Topics:

Kindness, Home learning resources
Resilience means learning how to cope with uncertainty, making the most of the resources and connections you have around you, and adapting to changing situations. Kindness is a big part of resilience: without kindness and support, dealing with difficult situations becomes much harder.
Building resilience also means being kind to yourself. One way to do this is to build healthy habits so that challenges become easier to deal with in the future. Here are five suggested some activities for building healthy habits and developing resilience and kindness.
You can use your power of kindness calendar to track and tick off your kind acts. These activities are designed for primary and secondary school aged students, 7 to 18.
Learning objectives
Learners will
reflect on connections and relationships with others

explore ways to manage relationships and time

develop techniques to promote resilience and positive thinking

develop an adaptable mindset
Resource overview
1. Using social media and digital devices for good
Building healthy habits around how we use social media and digital devices can help us to use them in a kinder and more positive way. Look at these study plans about using social media and digital devices in a kind way. Use these ideas to reflect on how you use social media and digital devices.
How could you use them to connect with others in a healthier, kinder, more positive way?
2. Routine planner
Check out this resource on creating a routine that suits you best. Creating a routine can help you feel in control, better motivated and more prepared to enjoy the day.
3.Reflecting on the week
Taking the time to reflect on your week can help you to feel more positive and to appreciate your own and others' acts of kindness. Take a moment to reflect on your week. Think about your kind acts for others, the moments you enjoyed, and the times you were able to be kind to yourself. You could use the power of Kindness calendar to track your kind acts and positive habit building. Pick out one thing you want to celebrate, and one kind act someone did for you that made you feel happy. Celebrating and sharing positives is important – it can help us to feel more positive and connected with others.
Credits

This resource was written by the British Red Cross and published in April 2020. Updated April 2022.
Image Credit: © Mada/British Red Cross
Supporting student wellbeing
This resource helps students to develop key resilience skills that can help them better manage challenges. Explore more of our resources for additional wellbeing activities that can help them learn coping skills and build resilience.
Live Lessons
Young people face a variety of challenges in their lives. In our Coping with challenges workshop an educator will provide students with a resilience-building framework to help them cope with different challenges as well as provide the opportunity to discuss their opinions and idea around the topic. Delivered by a BRC educator these live workshops are available as a face-to-face or online delivery and are appropriate for students ages 10 to 19.
Don't miss out
Sign up to our mailing list and receive new teaching resources, newsworthy resource packages, and information about educational offline and online products straight to your inbox.