Refugees and WWII evacuees
Explore what pupils know and think about refugees and kindness, with a speech by a teenage royal.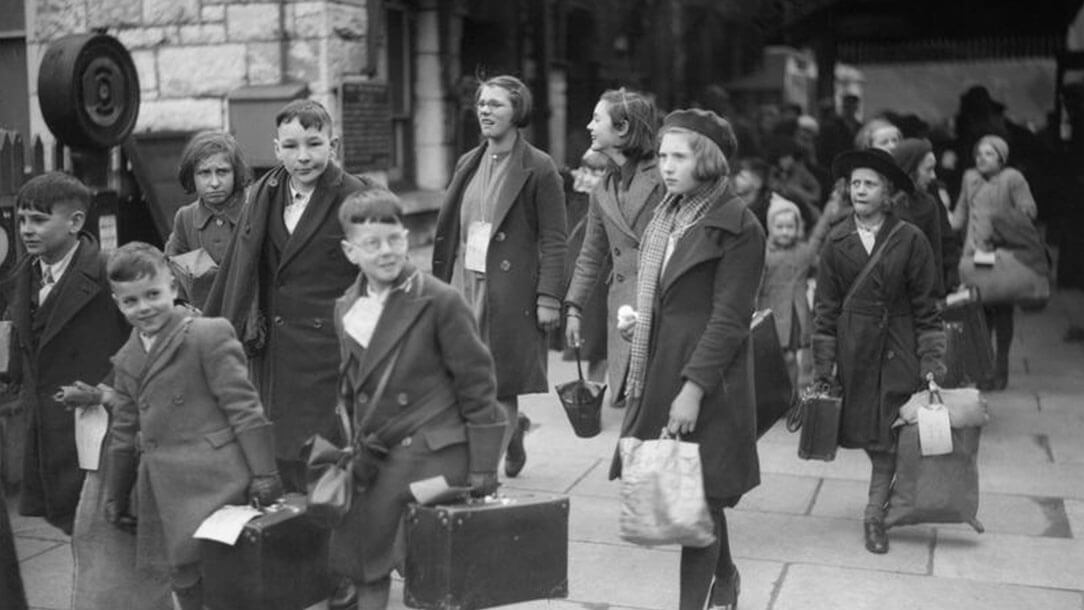 Age:

7-11

Type:

Lesson plan, audio

Subjects:

English, History

Topics:

Refugees and migration
When Princess Elizabeth (now the Queen) was 14, she gave a speech to children in the UK and overseas. This resource offers listening, discussion and creative activities looking at child evacuees in World War II and refugees today, and explores themes of empathy and kindness.
Learning objectives
Learners will:
consider what they already know and think about refugees

develop an understanding of how child evacuees might have felt during World War Two

empathise with how refugees today may feel

discuss why people have to leave their homes and the kindness they might hope to receive when they arrive somewhere new.
Resource overview
1. Listening activity
Listen to the radio speech and consider the situation for child evacuees in WWII.
2. Discussion: Sympathy and empathy
Discuss the meaning of "true sympathy" and empathise with how people may feel when they have to leave their loved ones.
3. Discussion: Evacuees and refugees
Compare the meanings of the two words.
4. Creative activity
Create a drawing or painting that shows two scenes: leaving danger and finding refuge.
5. Extension activities: What does kindness look like?
create a collage of words, phrases and pictures

devise a song or rap

find examples of kindness that evacuees or refugees received and present them in class or assembly.
Audio: Children's Hour broadcast
Credits
This resource was written by P J White and produced in May 2012. The audio clip is from The Royal Channel.
The photo shows a group of evacuees from Bristol carrying bags, suitcases and gas masks as they walk off the platform upon arrival at Brent station © IWM (D 2593).