British Red Cross responds to Storm Eunice
Storm Eunice is the worst storm to have reached the UK in 30 years. The British Red Cross has been reaching out to those worst affected
Last updated 8 March 2023
With wind speeds reaching over 100mph in some areas and transport systems disrupted up and down the country, Storm Eunice wreaked havoc across the UK on Friday 18th February.
Homes have been left without power with weather warnings issued all over the country.
In times of emergency, British Red Cross volunteers and staff work closely with local authorities, the emergency services and the wider voluntary sector to provide the most effective coordinated response.
How is the British Red Cross responding to Storm Eunice?
In preparation for Storm Eunice's arrival, volunteers were put on standby while our emergency vehicles were packed with essentials like severe weather kits and equipment needed for rest centres. This includes items like warm clothing, phone chargers, and blankets.
In an emergency, our main activities typically include going to affected areas, doing welfare checks and getting out and about into the community to speak to people who may need our support.
During and after Storm Eunice, our volunteers have been:
Supporting vulnerable people affected by power cuts in Cornwall, Somerset, and south Wales

On hand to

provide psychosocial support at a community centre in Cornwall

Carrying out welfare checks by phone and in person, supplying hot drinks and providing emotional support
Making over 1,000 welfare calls over the weekend, to check on people's wellbeing
Working hard to help people affected by the landslip in Riddlesden, Keighley. Volunteers are going door-to-door to check if residents need any help, and to provide emotional support
Supplying hot food packs and blankets to residents in Kent, at a facility for adults with additional learning needs.
As Storm Franklin hits, we are keeping a close eye on its impact, readying volunteers in affected areas, and keeping in touch with our local partners.
In November, Storm Arwen cut off access to homes, with blankets of snow leaving thousands of people without heat, electricity and basic supplies. On that occasion, we deployed 63 emergency response volunteers and 34 community reserve volunteers, supporting over 3,000 people.
Our volunteers and staff provided information, food and other essentials including water, hot water, food, blankets and torches.
For over 150 years, we have been responding to people in crisis both in the UK and around the world. We know from this experience that every person's needs are different, and our volunteers treat people with compassion and kindness when they need it most.
Where in the UK is the British Red Cross helping?
We have teams of volunteers and staff across the UK. In Wales and the Southwest, we are particularly concerned due to the weather warnings issued in the area, and we are in close contact with local partners and authorities to be sure of where we can be best able to support. We will be updating our website and our social media channels as the situation develops.
You can also visit our Support during a storm page for guidance on how to prepare for a storm, how to stay safe during a storm, and what to do after a storm.
Are storms like this happening more frequently because of climate change? 
Our research shows that there is a need to better prepare for evolving threats, like climate change and extreme weather, be that a storm like Storm Eunice, or a monsoon in Bangladesh.

As we can expect more extreme weather, it is important to prepare and be ready for these types of emergencies. You can visit our climate hub page for more information on the impacts of climate change around the world.
Have any Red Cross services been affected by the storm?
Some services in parts of the UK have been suspended to protect the safety of service users, volunteers and staff. Anyone affected directly will be contacted by their local team.

We are checking in on our most vulnerable service users and anyone who is worried about the impact of the storm and would like to talk to someone can call the British Red Cross Support Line on 0808 196 3651 for emotional support or advice.
Emergencies in the UK
We respond to an emergency in the UK every four hours. People are at the heart of what we do. If you're inspired by what you're reading on Stories, please consider donating to make sure we're ready to spring into action.
Donate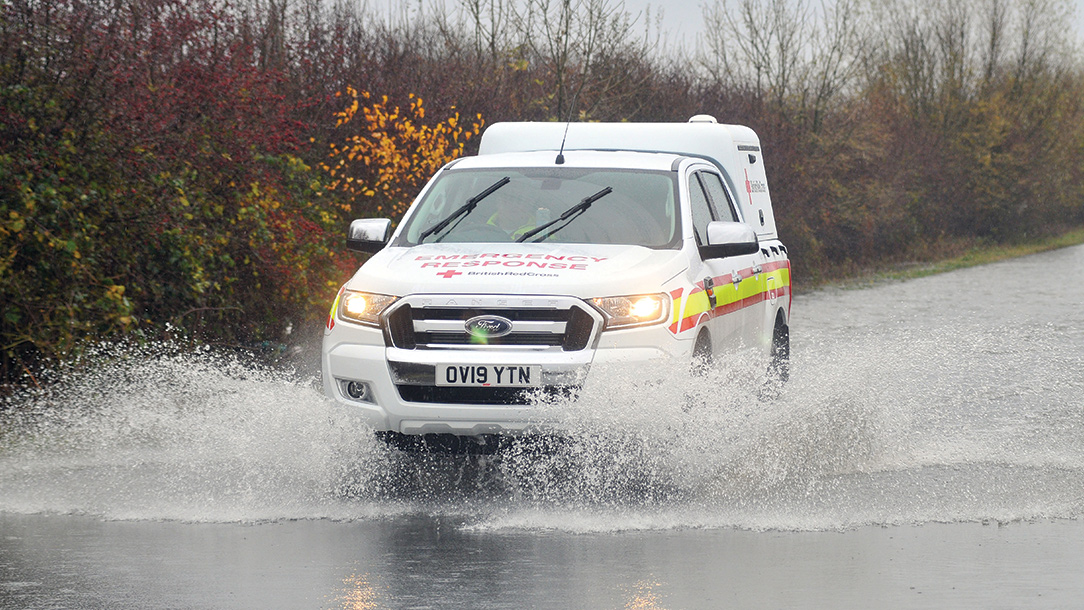 We were there for Grenfell victims, we set up funds after the Manchester Arena bombs, we wade in when floods strike... and so much more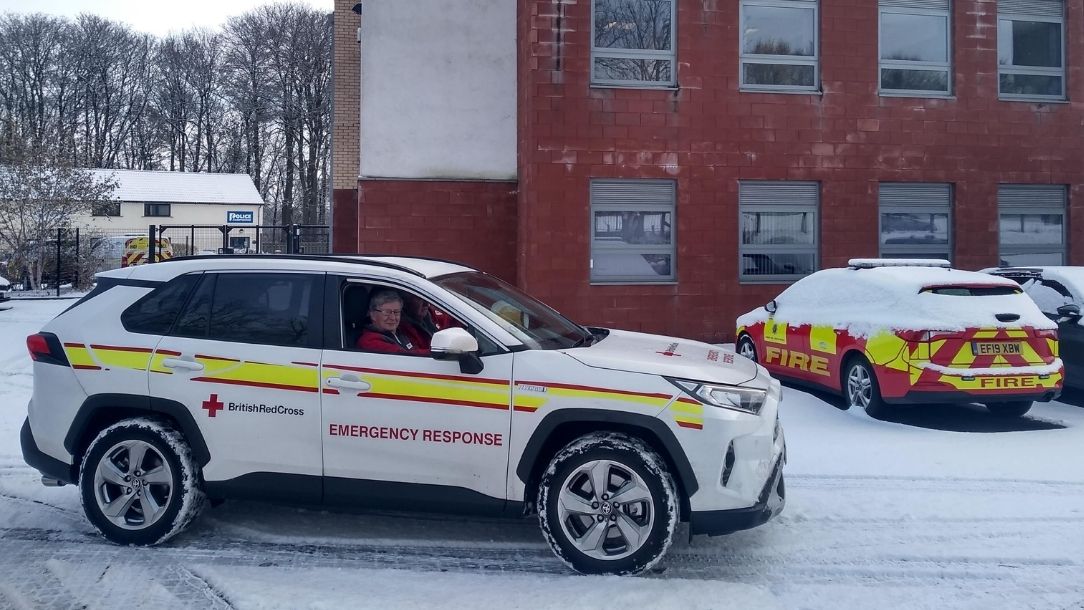 Our emergency response teams have been supporting thousands of people who've been left without power since Storm Arwen hit on Friday, 26 November.