Life after Covid-19: Paul's road to recovery
When Paul contracted Covid-19, his recovery included getting back the strength and confidence to go on the daily walks he loved before lockdown. Emergency response volunteer Bridget was on hand to help
Last updated 19 April 2023
Paul, from Croydon, has beaten the odds all his life. Born three months prematurely in 1945 and weighing just over two pounds, he has survived polio, a motorbike accident, and a heart attack he had when he was just 45 years old.
Then, in March, he caught Covid-19 shortly after being discharged from hospital.
"I was out for one week and then I caught the virus – back in again!" said Paul. "I realised that something was wrong because when I went into hospital, I couldn't move."
I HAD TO USE MY FRAME WHEN I WENT OUT, BUT MY LEGS WEREN'T AS WEAK AS THEY ARE NOW.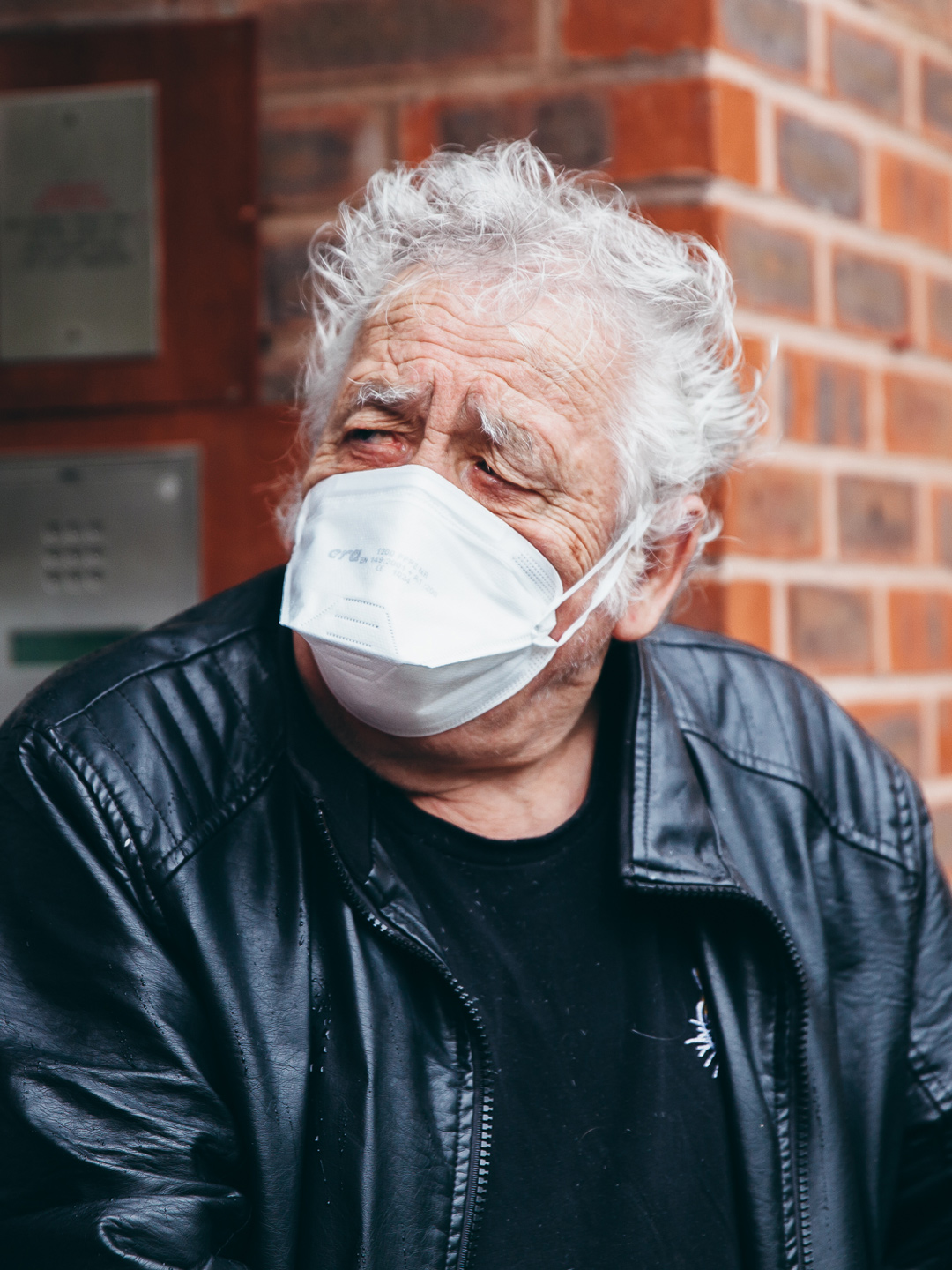 Even if you can't be there, you have the power to help someone through a personal emergency.
With underlying conditions including diabetes and breathing problems, Covid-19 could have been very dangerous for Paul. He spent a long and lonely three weeks in hospital recovering. As well as affecting his breathing, the illness also caused problems with his legs.
"[My legs] have always been a little bit weak, but they are worse since I caught the virus," said Paul. [Before], I still had to use my frame when I used to go out, but they weren't as weak as they are now."
After having spent so much time in hospital, Paul was now faced with further weeks of isolation, while he regained the strength and confidence to go back outside.

In hospital, Paul received regular distanced visits from the British Red Cross's independent living team. Based in Croydon University Hospital, the team provides practical and emotional support to help people get back their independence after a stay in hospital.
When his GP and physiotherapist suggested Paul start going for walks again, he knew he'd need a little extra support in doing so.
"I'm always worried about falling over," said Paul. "I needed someone beside me."
Support worker Scott from the independent living team offered to chaperone Paul, along with emergency response volunteer Bridget. By this point, Paul hadn't been outside for a walk in three months.
PAUL WAS REALLY KEEN TO GO FOR A WALK BUT EXPLAINED THAT HE WAS JUST TOO NERVOUS TO VENTURE OUT ON HIS OWN.
Emergency response volunteer Bridget
Taking precautions, including wearing masks and gloves and remaining socially distanced while at Paul's side, they both accompanied him on his first walk.
"Paul was really excited when we first arrived," Bridget recalled. "He lives in sheltered accommodation and although there are lots of people around the building, he hadn't been outside in weeks. He was really keen to go for a walk but explained that he was just too nervous to venture out on his own."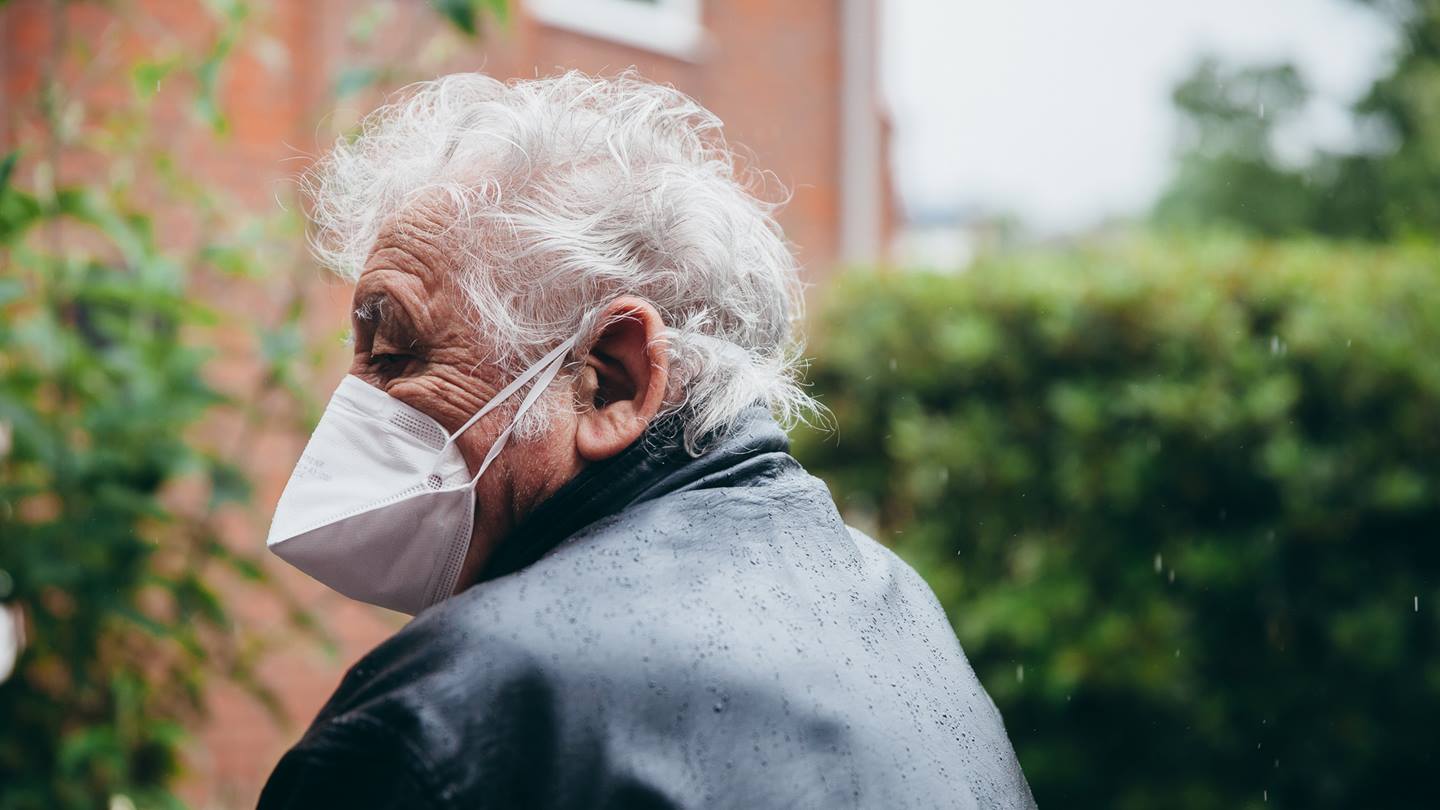 A breath of fresh air
It was an unseasonably rainy day in June when the walk took place – but that didn't stop Paul. "I thought 'No, it's good to get a bit wet because I haven't been wet for a long time!" he said. "I was a bit nervous… but I knew I didn't need to worry because I had two people either side of me, so I'd be alright."
The trio visited the gardens near Paul's flat, which allowed him to catch up with the fellow residents he hadn't seen for months.
"Going outside is nice because there's fresh air," said Paul. "You can smell the air and it smells different. When I'm indoors I'm only limited to a small area looking out through the window."
With the walk, which he hoped would be the first of many, Paul got back a little of the freedom he had lost since his Covid-19 ordeal.
"I'm glad someone came around with me," said Paul. "I feel a lot safer with somebody there, for the time being."

Bridget said she was happy she could be there for Paul with a small act that made a big difference to Paul's recovery.
"After the walk he was so happy," said Bridget. "We went back to his flat and he told me all about his life growing up in Croydon and all the adventures he had when he was my age. It was such a small action on my part, but it made such an impact on Paul's day. We're not superheroes at the Red Cross, but we can help give people the confidence to help themselves. That's all Paul needed, a bit of confidence."
Having overcome so many setbacks in his life, Paul says that it's his positive mental attitude that has kept him going.
"What's the point of getting down, or thinking of all the bad things when there's good things in the world?" said Paul. "Look out the window and see how wonderful, how nice it is to see the trees and the birds. Don't sit in a corner feeling this is the end of the world. It isn't. I can't really grumble. I'm here, I survived. I take life as it comes."
Read more about our work in the pandemic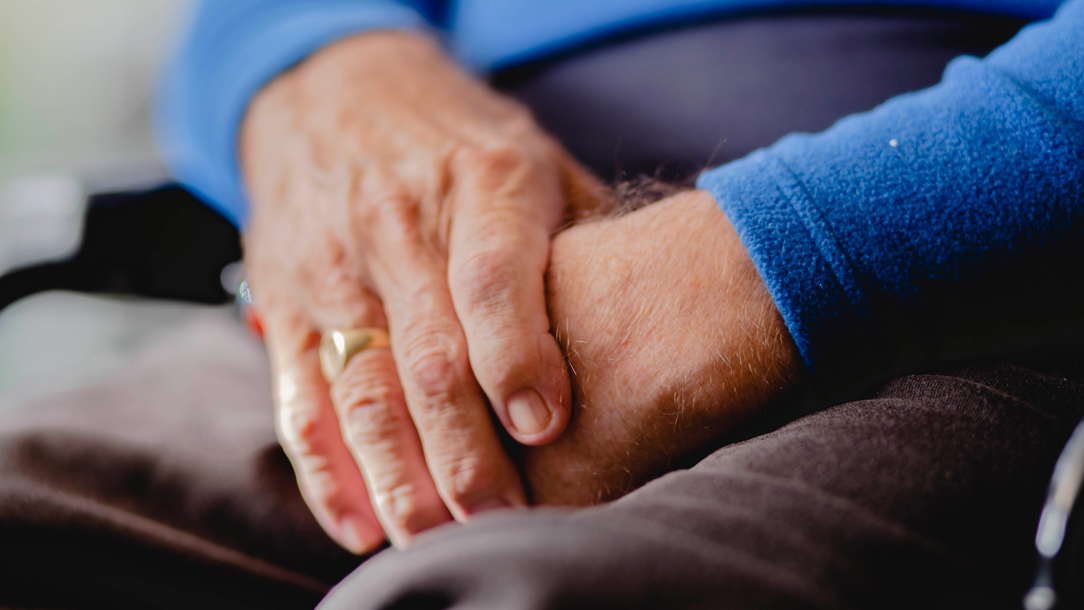 Just out of hospital as lockdown began, Graham found support when he needed it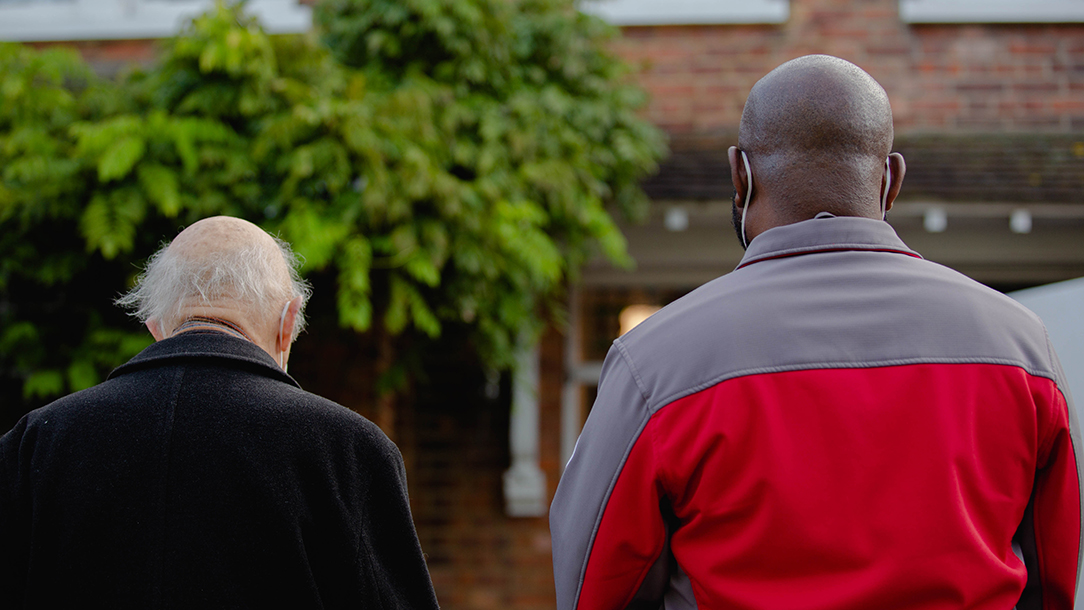 From delivering food and medicine to comforting someone in a crisis