In an emergency you'll be there to help when someone needs it most.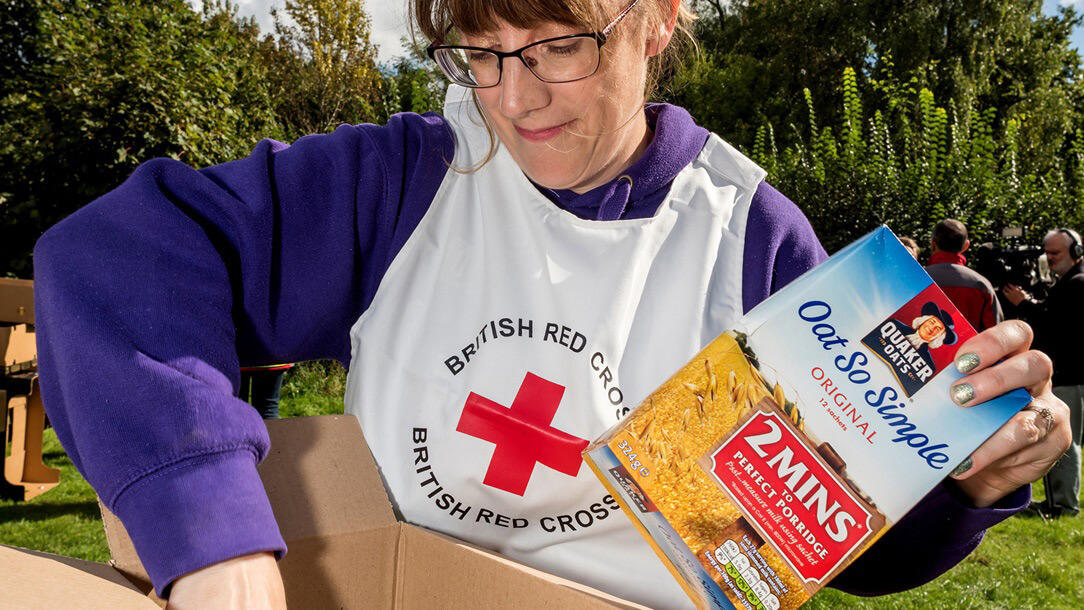 You have two emergency response roles to choose from.
Emergency response volunteer
In an emergency such as a transport incident, evacuation, flood or fire, you'll be there to help.
We will give you training so you can support the emergency services at a rest centre, or provide first aid or transport assistance during severe weather.
You could also provide practical and emotional help to people who have suddenly found themselves homeless following a fire, evacuation, industrial accident or flood.
To find these roles, use our vacancy website to search for the role title 'emergency response'.
Community reserve volunteer
Sign up to help your community in case there is ever a big local crisis – such as widespread flooding or a large fire. It takes just a few minutes to sign up and you don't need to do any training in advance.
During an emergency, you will help with practical tasks such as preparing kit and equipment, filling sandbags, sorting supplies and making refreshments.
Being a community reserve volunteer is perfect if you are someone who would naturally feel the urge to help during a major emergency, but don't have the time to commit to volunteering all year round.
What we can offer you
Volunteering in an emergency will give you the chance to:
meet new people
learn new skills
give practical help to your local community.
It's been great today. Very inspiring and I would like to be more involved in some way.
Taran, community reserve volunteer
What you can expect
You don't need any experience to be an emergency response volunteer or a community reserve volunteer.
Emergency response volunteer
We'll give you all the training and protective clothing you need to do your role.
You will be part of an on-call rota, working alongside other organisations and local authorities.
You need to be willing to respond to a call-out at unsocial hours.
Community reserve volunteer
You need to sign up in advance and you must be 18 or older.
We will only contact you if there is a major incident in your local area.
You do not need any specialist skills. We will give you quick training on the scene.