The Red Cross response to the Africa food crisis
There is no quick fix to the food crisis that over 150 million people are facing in countries across sub-Saharan Africa. That's why local Red Cross and Red Crescent teams are providing short-term aid alongside long-term solutions that are built to last 
Last updated 7 December 2023
Over 150 million people across parts of sub-Saharan Africa are struggling to access the food – and nutrition - they need: that's more than double the entire population of the UK.
It is a dangerous and deadly crisis that has already pushed some of the most resilient people in the world to their breaking point. But what exactly is happening and who is being affected?
What is the food crisis in Africa?
When food insecurity levels reach a certain severity, communities affected are categorised as being in crisis. Food insecurity is when a person doesn't have reliable access to enough affordable, nutritious, healthy food.
The causes of the current food crisis are wide-ranging and overlapping. They include the rising prices of food, fuel, and fertiliser, conflict and displacement, and severe droughts and floods made much more likely due to climate change.
Some countries have been enduring crisis levels of food insecurity for over two years now. Somalia is one of them, where devastatingly 43,000 people died from starvation and malnutrition last year. This should not be happening.
We don't want to be sharing these awful numbers, but we cannot ignore that this is the reality right now. The level of food insecurity is on a scale that we've not seen in recent history. It is not the norm and it should not be happening. There are solutions. There is hope. Donations to our Africa Food Crisis appeal are helping.
Where is the food crisis happening?
The map below illustrates the percentage of people living in acute food insecurity in different countries within Africa. Here, acute food insecurity is classified as being at IPC level 3 or higher on the IPC acute food insecurity scale, where level 3 is 'crisis'.
Building hope and resilience in the long-term
Red Cross and Red Crescent teams are providing essential humanitarian support to tackle the crisis both now and in the longer-term. Right now, teams are reaching people with life-saving necessities like food, water, nutrition services and healthcare.
But this crisis won't be solved through immediate, life-saving necessities alone.
This is why, with funds awarded by Postcode International Trust thanks to players of People's Postcode Lottery, the British Red Cross is working in partnership with certain impacted communities on a series of long-term resilience-building programmes.
These projects are already making a massive difference to the lives of people who are now better able to meet their own food and income needs.
Solutions include equipping people with tools, skills and training needed to prevent food insecurity in the future. That could be by training people to use high-tech weather warning systems, building more efficient water systems for food production, or providing start-up funding and business training to earn a more reliable income.
Kizaro's story: becoming financially and food secure
In Taita Taveta, Kenya, the British and Kenya Red Cross has been delivering an 18-month programme, supporting over 5,000 people already impacted by the effects of climate change.
Joram is the Kenya Red Cross's country coordinator in Taita Taveta and is nicknamed 'the manager never behind a desk,' because he is always out in the community.
"Kizaro has been given seeds for maize crop and the cooperative is doing all the marketing," he says. "The seeds have a shorter growth period, so this allows for seed bulking, which is when you are given seeds to multiply."
Of the 100 farmers in the Kenya Red Cross's first training cycle, 42 have now joined the cooperative, which provides technical support to farmers, including training, seeds and support workers.
Find out how the Kenya Red Cross Society has supported Kizaro.
The Kenya Red Cross Society has provided seeds, fertilisers, pesticides and fungicides, improving Kizaro's crops and supporting his livelihood.
One of the benefits of the cooperative is that farmers keep some of the maize for themselves, ensuring they are both financially and food secure. As part of the cooperative, Kizaro has also developed a relationship with pastoralists in the area, who can use his acre of farmland between harvest seasons.
"We are encouraged to do that because the waste from the cows fertilises the farm," Kizaro says. "Pastoralists have been accused of cutting down fences to gain access to pasture in the national park, so granting them access to farmland also reduces the chance of fences being destroyed and elephants causing havoc in agricultural areas."
It is clear the knock-on impacts are vast. Programmes like the ones Kizaro joined help people to secure much brighter futures for their families, and their communities.

"[The project has helped me] to hit two birds with one stone, the food agenda and the income agenda," Kizaro says. "In my dreams, when my children finish school, I will build a good house, have one good cow for milk, and life will continue."
Red Cross and Red Crescent support in Africa
Together, as the world's emergency responders, the Red Cross and Red Crescent Movement has teams on the ground in 192 countries across the world. In a crisis, we can be there long before you will hear about it in the news, and we stay there long after the news cycle has moved on.
With the help of new supporters and the ongoing support of funds raised by players of People's Postcode Lottery, we can continue to provide immediate aid and climate-smart livelihood support. Communities we serve are already reporting better access to food and easier ways to make a living, with which they can support themselves and their families.

Across the countries in Africa impacted, every person that is better equipped to face the future takes us one step closer to overcoming the crisis.

There are solutions. There is something everyone can do to help.
How you can help:
Read more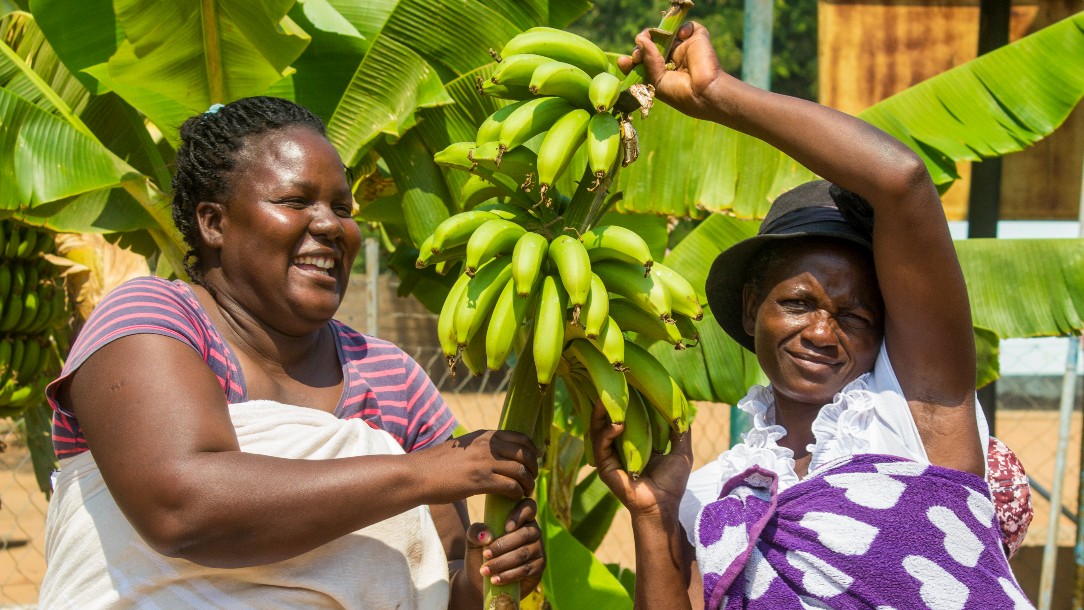 In a region hit by climate crisis, the Red Cross is supporting mothers and mothers-to-be to grow nutritious food in sustainable gardens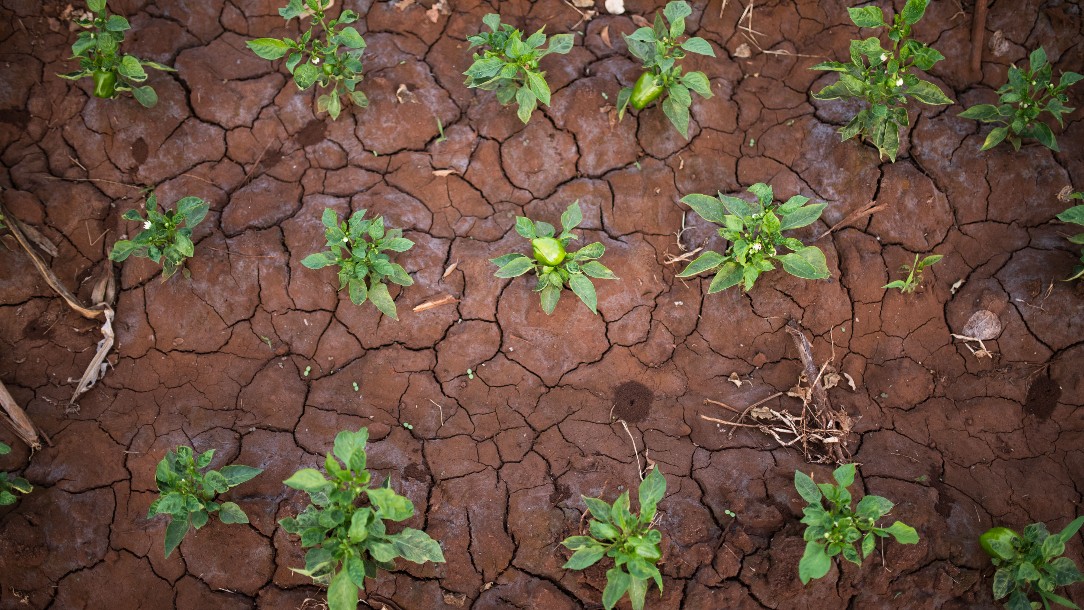 'Food insecurity' is a term you might have seen appearing more and more in the headlines in recent weeks. But what does it actually mean?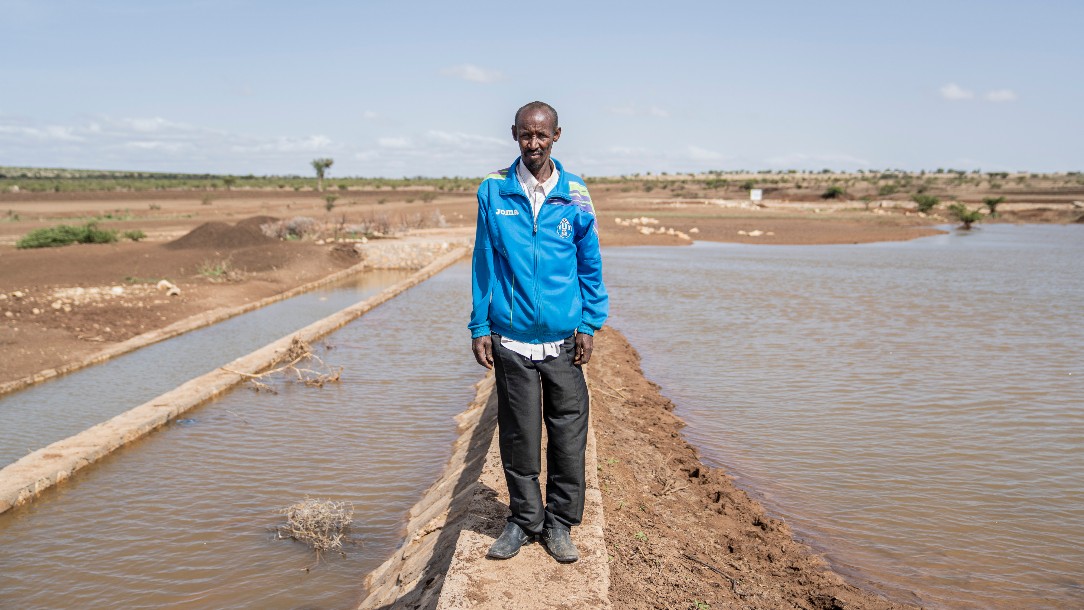 Droughts have ravaged land in the Somali region of Ethiopia