G7: Now let us see the action 
By Mike Adamson, chief executive, British Red Cross
Last updated 4 August 2023
The stakes could not have been higher this weekend.
As the world's wealthiest democracies gathered in Cornwall, promises were made of an additional one billion Covid-19 vaccines to poor and middle-income countries, as part of a campaign to "vaccinate the world".
Critically, there were also pledges from each nation to increase their international public climate finance contributions ahead of COP26 later this year. Of particular note is the new money put forward – in the hundreds of millions of dollars – to support climate adaptation and financing for early action, disaster risk and insurance, including to the Risk-informed Early Action Partnership (REAP). This programme goes to the heart of the communities at most risk.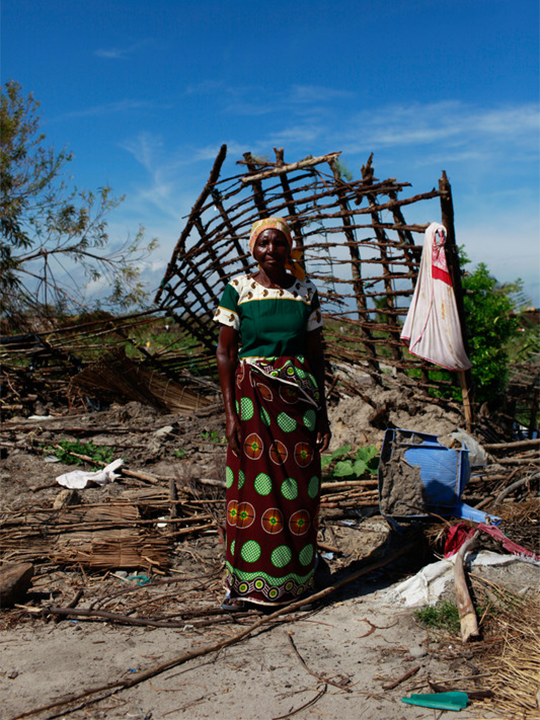 With G7 nations and their guests holding 80 per cent of the world's humanitarian aid budget, its commitments are of huge consequence – not just to communities most in need, but also to other nations.
As the Prime Minister highlighted today, developing countries will want to see the big economies commit to tackling climate change before they will feel compelled to do so.
Aside from climate, as the spotlight now moves away from Carbis Bay, commitments need to be followed by fast, decisive action. Covid-19 is a ticking time bomb, about to cause havoc where it can least be contained.
While many of the more prosperous states start to speak of recovery, the outlook is bleak in the corners of the world that are barely able to meet primary health care needs, let alone multi-layered vaccine roll out programmes. The situation is even more dramatic in conflict regions as communities are under the control of armed groups and face access challenges.
As for the UK, the G7 was the first of two global opportunities this year for the UK to show it is as committed as ever to playing a positive, powerful role for good in the world. COP26 is next.
Britain has built a global reputation since World War Two through its humanitarian track record and expertise. Securing actionable promises on vaccine equity and climate change adaptation this year is a moral imperative. And now, acting on them and showing continued humanitarian leadership is needed, more than ever.