What is World Food Day? 
Sunday 16th October marks World Food Day 2022, a day to take action
Last updated 4 August 2023
World Food Day, celebrated annually on 16th October, commemorates the 1945 founding of the Food and Agriculture Organization (FAO).
It officially became a world holiday in 1979 and is now marked by collective action across 150 countries worldwide.
The message behind World Food Day is to celebrate and promote food security all over the world. This year, that message is particularly important due to the food crisis unfolding in many parts of Africa.
Many of us take food – in its quantity and its quality – for granted. World Food Day is a day to recognise that this is simply not the case for millions of people around the world.
What is the food crisis in parts of Africa?
The food crisis impacting communities across sub-Saharan Africa is the worst food crisis the world has seen in decades.
The number of people struggling without the food they need today is staggering: more than 140 million people across Somalia, Ethiopia, Kenya, Nigeria and beyond.
Lands have been left bone dry by the worst droughts in decades, and communities are dealing with that on top of other emergencies like Covid-19 and the rise of global food prices.
Crop production has drastically decreased in the region – by 40 per cent in Niger, and by 70 per cent in Kenya.
Meanwhile in Somalia, 6.5 million people are facing crisis, with the situation expected to worsen. In September, the UN said that parts of Somalia will reach famine levels in the coming winter months.
Many of those affected in Somalia are children: in the city of Baidoa, a nutrition survey found that of 90,000 children screened, 58,000 were acutely malnourished.
A stabilisation centre run by the International Committee of the Red Cross in Baidoa has seen a five-fold increase in malnourished children needing care.
The scale and severity of the crisis is unprecedented, and the world must act now.
DONATE TO THE AFRICA FOOD CRISIS APPEAL
Which parts of Africa are worst affected by the food crisis?
This map issued by the IPC illustrates the severity of acute food crisis across the region.
What is the Red Cross doing in Africa?
The Red Cross and Red Crescent, alongside the International Federation of the Red Cross and the International Committee of the Red Cross, is working with local authorities across sub-Saharan Africa to reach those most in need.
In Somalia
As part of their drought response, the Somali Red Crescent has supported around 200,000 families through mobile health clinics in the worst affected areas, and financial assistance in buying food and other essentials.
They are also providing clean water and immunisations to prevent the spread of the disease and are scaling up to reach a further 560,000 people.
The ICRC has registered more than 900,000 people for emergency financial assistance.
In Kenya
The Kenyan Red Cross has supported over half a million people in its drought response so far, and is working to support a further 500,000.
They provide food, safe and clean drinking water, health support and livestock support, alongside financial assistance.
In Nigeria
The Nigerian Red Cross was a lead responder to the impacts of Covid-19 and continues to be so alongside the IFRC and ICRC in their work responding to the food crisis.
With support from ICRC, the Nigerian Red Cross has provided food distribution support in North-Eastern Nigeria, and has supported vulnerable people with cash for food and distribution of essential household items.
They are scaling up to reach more of the most affected communities in the North-West and North-Central states.
"The need is real, and the need is great" 
In Ethiopia
The Ethiopian Red Cross has been providing financial assistance, food, farm tools, seeds and fertiliser to support people's livelihoods.
They are scaling up their response to support a further 500,000 people in the worst affected communities.
How can I help?
Red Cross has teams are working on the ground in the worst affected areas across the continent. We are supporting communities to:
Survive today by providing emergency support to people hit hardest
Be prepared for the coming months: with cash support
Face the future by continuing to help people stuck in the cycle of extreme weather, building their resilience with tools, financial help and vital skills.
The numbers in this blog are scary and overwhelming, but we know there is a way forward. These resilient communities are being pushed to breaking point, and we must help them keep fighting.
This World Food Day, please join us in the fight against the food crisis by donating to our Africa Food Crisis appeal.
Read more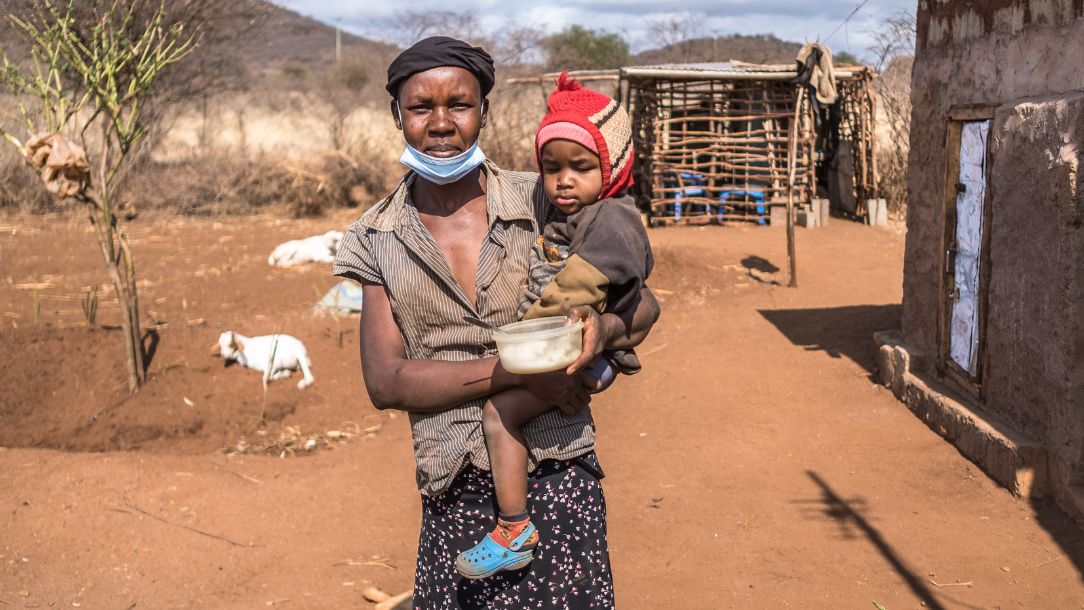 Soaring food prices, conflict and climate change are plunging Africa into a severe and enduring food crisis. The British Red Cross has launched an appeal to help avert catastrophe.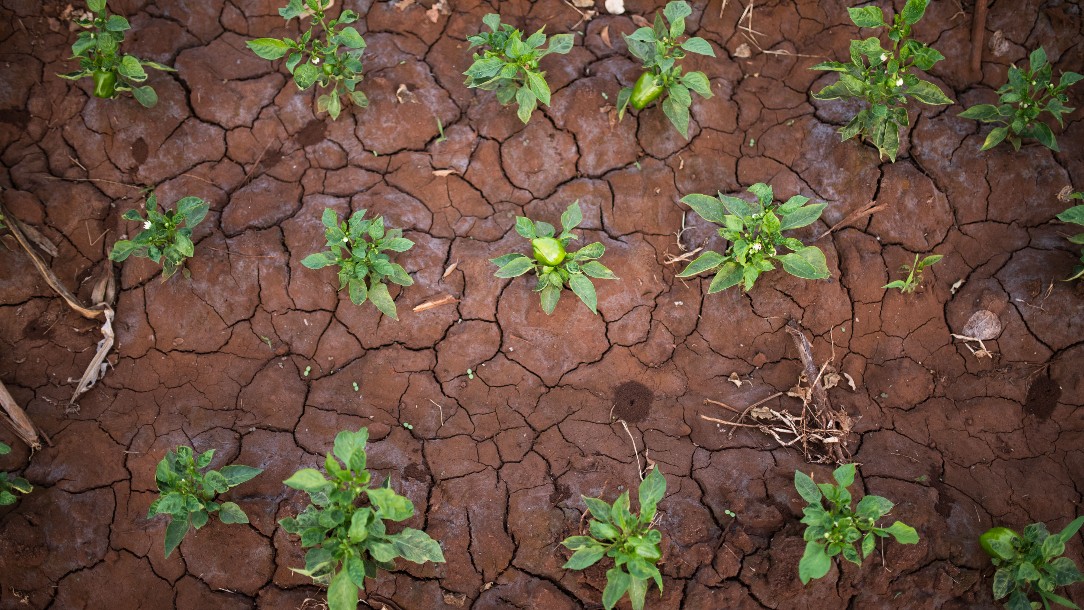 'Food insecurity' is a term you might have seen appearing more and more in the headlines in recent weeks. But what does it actually mean?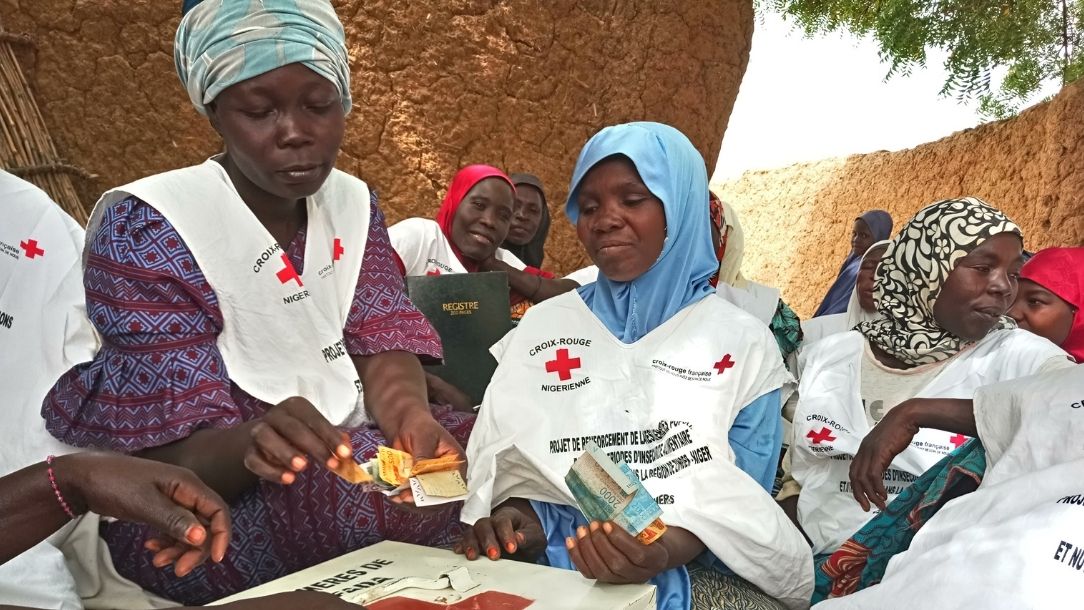 Mothers Clubs' are creating financial security across the troubled Sahel region, raising a woman's profile and creating solidarity within communities.
This is urgent. Please help us continue our work.
Your donation to the Africa Food Crisis Appeal will help us to reach more people with vital help
DONATE NOW