Safe haven: the women-led programme that helps trafficked women and girls on their road to recovery  
Women and girls on the migratory route face some of the most frightening situations imaginable. A safe house in Eastern Sudan, supported by funds raised by players of People's Postcode Lottery, is helping women process their trauma and move forward with their lives. This is Edana's story.
Last updated 30 May 2023
Fleeing home is not a decision anyone makes lightly – but for some people it's not a choice at all.
Edana* knew the risks of fleeing her village. Women and girls on the migratory route are some of the world's most vulnerable people, facing a range of potential dangers including human trafficking and sexual and gender-based violence.
But with her life itself in danger, and knowing her village was close to the border, she took her chance.
Along with a group of others, Edana crossed the border with the help of a group of smugglers. Their agreed destination was Khartoum, the capital of Sudan.
A transit country for many people seeking refuge on their way to North Africa and Europe, thousands of women, men and children migrants have travelled through Sudan over the past decade, fleeing their homes in neighbouring Eritrea.
Targeted by traffickers
Edana and the group travelled for a day and a half before their truck stopped abruptly in a remote desert.
Exhausted and unsure as to where they were, their situation was about to get a lot more frightening.
A group of men with guns arrived, telling the group that they had been sold. They were tied up and given an ultimatum: pay $7,000 per person or be sold to militia men.
Over the next few days, Edana and the other women in the group were subjected to repeated sexual violence, while the men were tortured.
Eventually, out of nowhere, men in uniforms appeared. The men holding the group tried to convince them that the men in uniforms were militia and that they should escape with them. It was untrue. The uniformed men explained that they were the police, and that they were here to free the survivors.
A safe haven
Edana was taken to a nearby town, where the UNHCR (United Nations refugee agency) made an assessment. It was then that she was admitted to the safe house.
In Eastern Sudan, the British Red Cross works with the Sudanese Red Crescent, the Danish Red Cross and the Trauma Centre at Ahfad University for Women on a programme designed to help those who have been subjected to the sorts of traumas Edana and the rest of the group experienced. The programme is made possible thanks to funds raised by players of People's Postcode Lottery.
The programme aims to help people who have been trafficked to regain their sense of wellbeing, dignity and safety. Led by Sudanese Red Crescent Society volunteers, it provides support to refugees in reception centres on the border, and in camps where refugees live. The project aims to reach more than 25,000 women and children directly over the course of two years.
The safe house is a part of the programme run by female Sudanese Red Crescent staff and volunteers. Here, survivors can access temporary accommodation, and practical and emotional support while they recuperate and begin to heal from their trauma.
Learning to trust again
After everything she had been through, Edana was exhausted and could do nothing but sleep for days. Even though she was told that she was safe, she couldn't be entirely sure after everything that had happened. How could she trust again?
But slowly, she began to feel more comfortable.
"After speaking to the social workers and some of the other residents, I started to open up a bit; I felt safe," she says.
At the safe house, Edana had food that was like the food she would make at home, and a doctor from the Sudanese Red Crescent Society was on hand if she needed one.
A while after arriving at the safe house, Edana began to take part in some of the activities offered to residents, including computer skills training and tailoring.
"I really liked doing the English classes as it gave me some more confidence; I even tried leading the class on some days", she says.
For Edana, the road to recovery had begun. When she eventually felt she was ready and able to begin to rebuild her life, the UNHCR were able to help resettle her in another country.
"Now I am ready for the next steps in my life", she says.
Ongoing work at the safe house
Sadly, Edana won't be the last person to face violence on the migratory route. According to the United Nations High Commissioner for Refugees, 67 per cent of identified human trafficking cases of women and girls in Kassala, Eastern Sudan, are survivors of sexual violence. It is also reported that 87 per cent of women and girls in Sudan have endured some form of FGM.

"Tragically, the experiences of women like Edana are all too common in this part of Sudan," says Marina Tondo, humanitarian sexual and gender-based violence advisor for the British Red Cross.
"Our project comes at a critical and pivotal time for women and girls in Sudan and is being led by our amazing team of Sudanese women. Through their vital work, women and girls along the migratory route in Eastern Sudan will have their dignity, rights, and protection needs met, and be empowered to make informed decisions and experience safer migration paths. This life-changing programme is possible thanks to funds raised by players of People's Postcode Lottery."


*Edana's name has been changed
Read more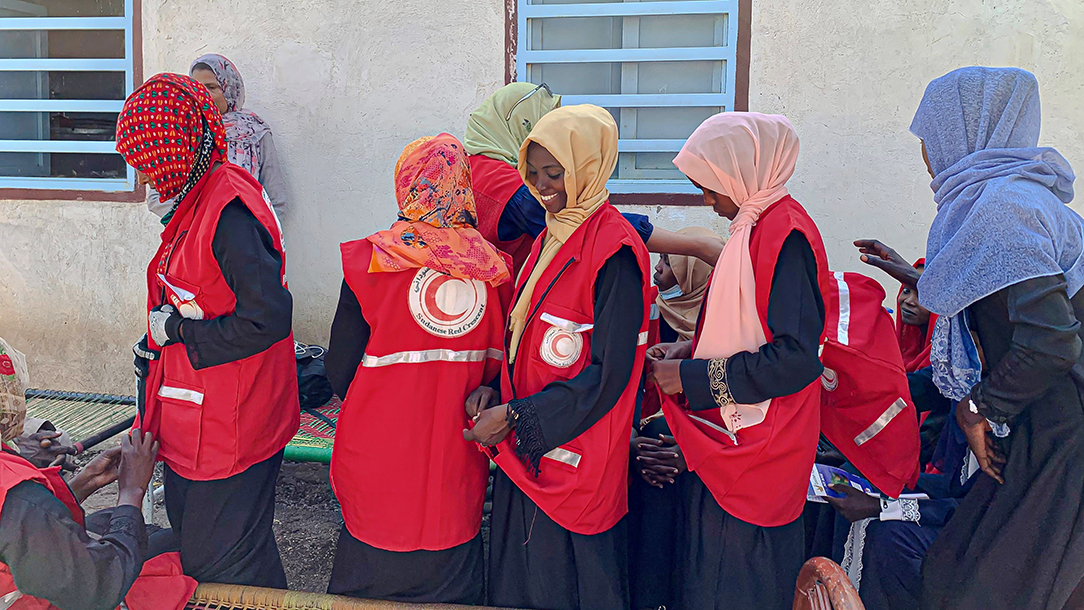 Over the past decade, thousands of migrants and refugees have travelled through Sudan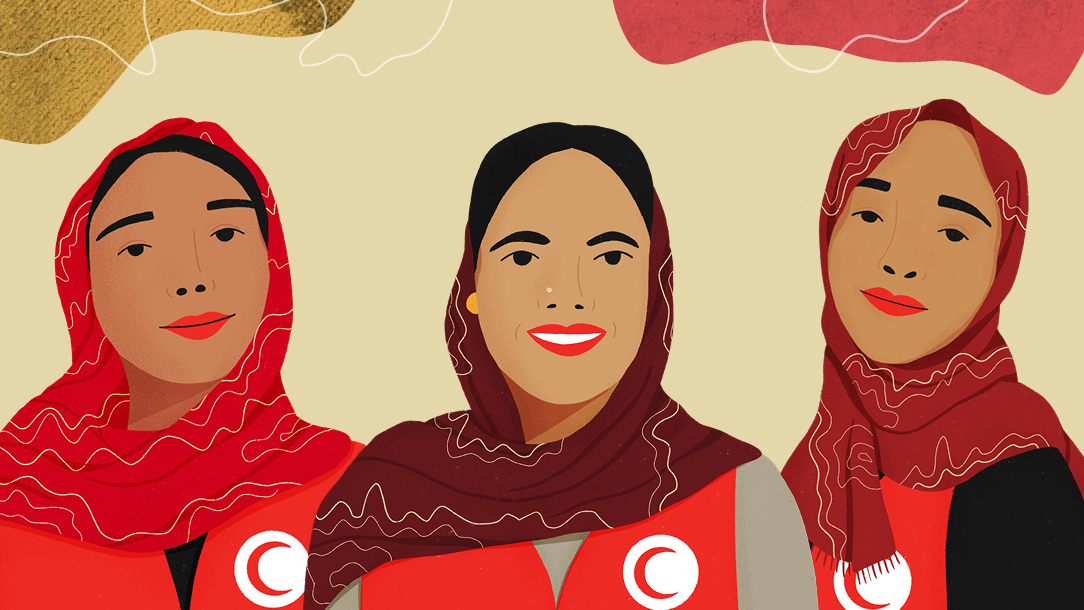 Celebrating our Sudanese Red Crescent leaders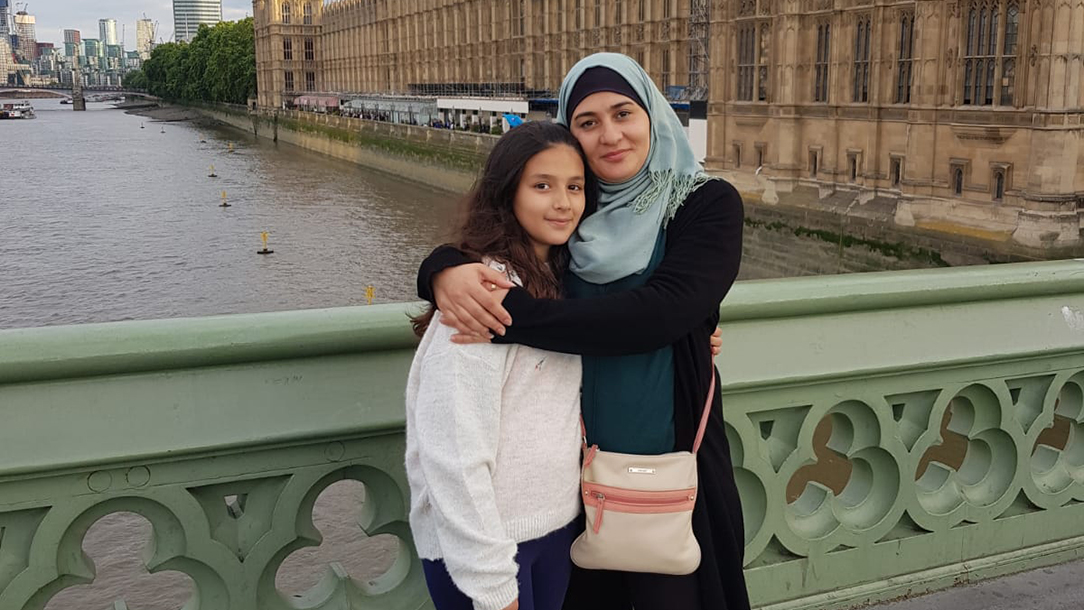 The Nationality and Borders Bill has been passed into law. This is what it's likely to mean for people seeking protection in the UK