The brothers reunited after five years apart
When Lemar and Karim were split up fleeing gunfire on their journey to safety, they both feared the worst for each other. Five years, five countries, and one unforgettable phone call later, they were together again 
Last updated 25 April 2023
When brothers Lemar and Karim* left their home in Afghanistan in search of safety, they couldn't have known that their journey would keep them apart for years.
Nor could they have known that they would eventually be reunited over the phone thousands of miles from Afghanistan, in the middle of a global pandemic.
Their journey began five years ago, when Lemar and Karim – then aged 15 and 10 – fled their home after their father was killed.
After crossing the Afghanistan-Iran border together, the brothers made their way from Iran into Turkey.
Separated, confused, and in danger
That was when a treacherous journey became a life-threatening one: while walking through the mountains, they were set upon by gunfire. In the resulting confusion and blind panic, Lemar and Karim ran in opposite directions.
I WAS A LITTLE BOY. IT WAS REALLY HARD FOR ME BUT I COULDN'T DO ANYTHING.
Lemar
That day would be the last day they would see each other for five years.
Though he is the oldest of the siblings, Lemar was still very much a child that day.
"I was a little boy," he says now. "I was crying. It was really hard for me but I couldn't do anything."
Shortly after, a terrified Lemar was detained in Turkey.
"They put me in a dark room so I didn't know anything, even whether it was daytime or night time," he remembers. "No one was listening to me. I asked about my brother but they said they didn't know where he was."
A long and dangerous journey to the UK
Meanwhile, Karim's journey had been no easier. It took him five years – still only a teenager – to make his way across mainland Europe, before finally arriving in the UK.
"The journey to the UK was really hard and really dangerous," says Karim. "When we were separated it was a really hard time."
His journey here took him from Turkey to Greece by boat, then onto Italy and the Calais Jungle.
He feared the worst for Lemar but could never give up hope that his brother was safe and well.
In July 2021, he was introduced to Ruzina, a programme coordinator for the Surviving to Thriving programme at the British Red Cross. Lemar asked Ruzina for help finding his brother.
Karim also got in touch with the British Red Cross' International Family Tracing service. This service helps people find their missing relatives who are abroad or in the UK, and where loss of contact and separation has occurred because of war, natural disaster or migration. They accepted Karim's referral.
As Karim did his best to settle into the local Afghan community, he made a point of asking everyone he met whether they knew of anyone by his brother's name, hoping that word would spread. It did, and one day he found someone who claimed to know Lemar.
Karim asked for Ruzina's support in following this lead and soon enough, she was on the phone.
The person who answered the phone that day was Karim's long-lost brother Lemar.
"Don't cry, your brother is safe here"
When Lemar received the phone call from Ruzina, he couldn't believe his ears. "I thought 'Why is she asking me these weird questions about my name and my parents?'" Lemar says. "Then she said 'I have your brother'. I was shocked. I couldn't stop my crying, even when Ruzina said he was in the UK. She was saying to me 'Don't cry, your brother is safe here.'"
Ruzina remembers that conversation as clearly as Lemar. "I called Karim back and told him it was his brother and that he was in the next town," she said. "He broke down crying. He couldn't believe he had found his brother."
HE BROKE DOWN CRYING - HE COULDN'T BELIEVE HE HAD FOUND HIS BROTHER.
Ruzina
A brothers' reunion at long last
Lemar had arrived on British soil four years earlier.
"When I arrived in the UK, I didn't know it was the UK," says Lemar. "When I got out of the lorry there was a man who gave me chicken and chips. I hadn't eaten for two days and two nights."
Lemar was picked up by the police and moved to a house. Gradually, he began to feel safe.
"I started doing college and made friends who taught me things about the country," he says. "My English wasn't good but as I learnt I met people and got to know the culture."
Even so, Lemar found it difficult being without his brother and without even knowing whether he was still alive.
Having spent five long years apart, the brothers wasted no time in arranging to meet that very same day.
Lemar remembers the moment they saw each other again for the first time: "When I saw him it didn't feel real, it was like a dream. He was crying as well. I couldn't stop my crying."
Nearly six months on, Lemar has introduced his brother to his friends, and the pair enjoy playing cricket together on weekends. He is hopeful that Karim will soon be able to move to his city to be with him, where he has a support network in place. He wants his brother to have the same opportunities to build one of his own.
"I used to live in a shared house," says Lemar. "After that they moved me to a foster family. I am still in contact with them and I go to their house when I need help with anything. My foster family are really helpful. I love them and I know they love me."
Karim has his own goals: "To first learn English, to focus on my studies, then I'll see what happens."
Ruzina has continued to support Karim as he moves through the asylum system in an effort to be able to remain in the safety of the UK. She has helped him to understand the next steps for his claim and to find an immigration solicitor to represent him.
She has also supported him in his dealings with the Home Office.
Now 17, he is still a child, but when he first arrived, the Home Office refused to believe his age and treated him as a 25-year-old adult. He was placed in accommodation with adults, some significantly older than him.
Thankfully, having his older brother by his side helped the authorities in the UK to accept that he is still only a child. The Home Office has now accepted his age and Karim will be moving in with a foster family, where he should get the support he needs.
For now, the main thing is that the brothers are back together.
"I am so glad the British Red Cross found my brother," Lemar said. "I will never forget this happiness in my whole life. Now I have my family and I don't feel alone."
*names have been changed
At the British Red Cross we believe every refugee matters, and that people should have support, safety and be able to have their loved ones with them. If you agree then add your name to our pledge
Read more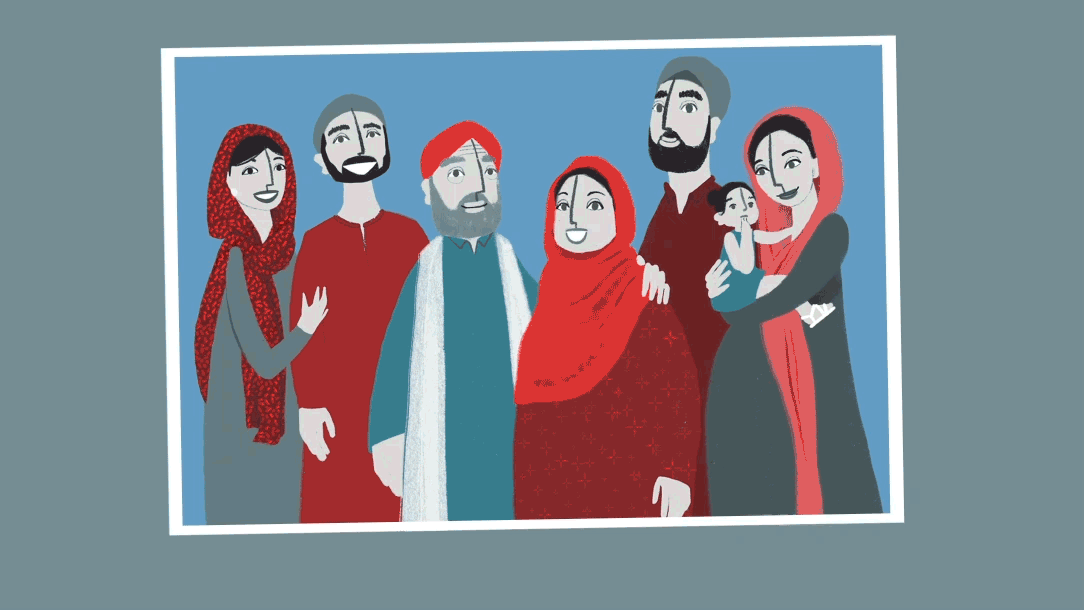 Faridun's family's search for safety kept them apart for four years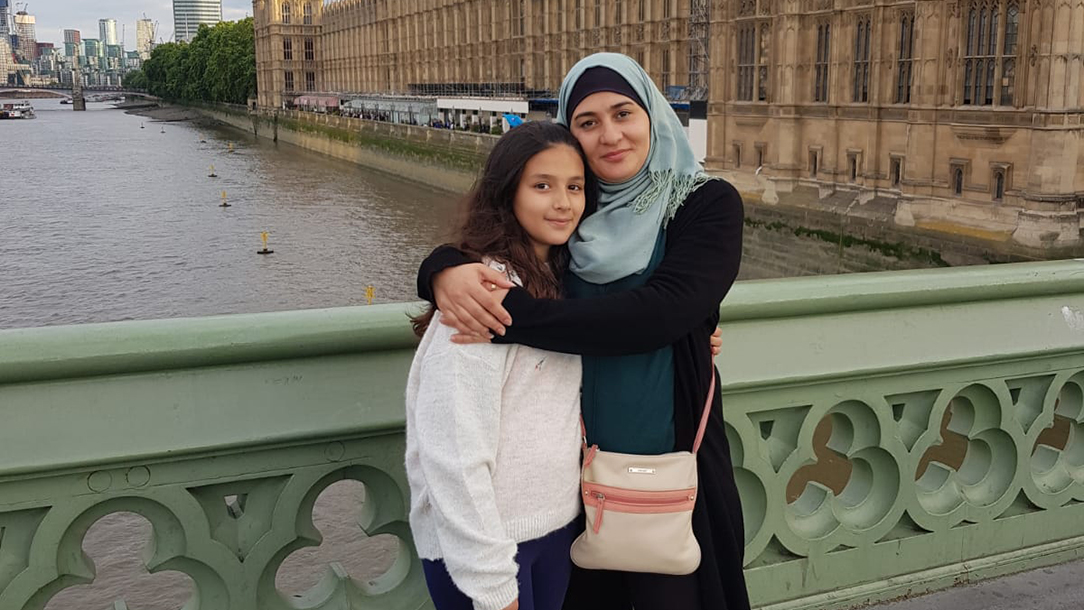 The Nationality and Borders Bill has been passed into law. This is what it's likely to mean for people seeking protection in the UK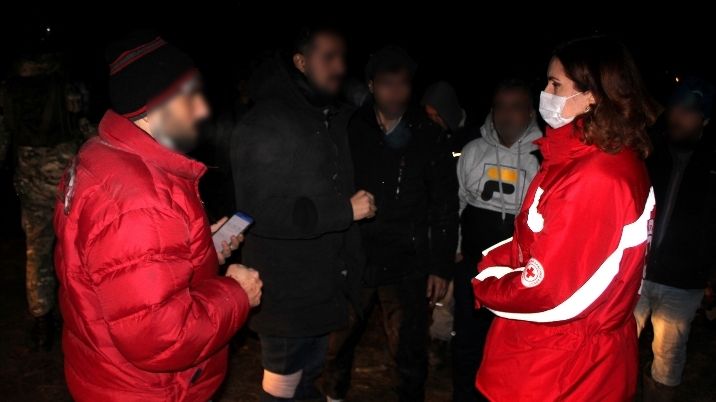 Chief executive Mike Adamson believes the window of opportunity to help the 82 million people who have now been forced to leave their homes is closing. The world needs to pull together and help.