Keeping our refugee support services running through the Covid-19 pandemic
The future of the Hackney centre that supports refugees and asylum seekers was uncertain – but hard-working staff and volunteers worked their magic to keep things moving
Last updated 25 April 2023
When the UK went into the first nationwide lockdown in March 2020, the team at our refugee centre in Hackney, London worried that they would have to start turning people away.
"It all happened very quickly," said Gloria, the centre's service manager. "When we didn't know whether we could remain open or not, I bought some Tesco vouchers which we gave to people, just to tell them 'That's in case we have to close, there's some vouchers there that will last you a while.'"
The British Red Cross is the leading provider of support to refugees and people seeking asylum in the UK, providing practical items like food parcels, clothes, small amounts of emergency cash, and help finding accommodation. It is this basic support that some people in the system – who are living on just £5.40 a day – depend on to get by.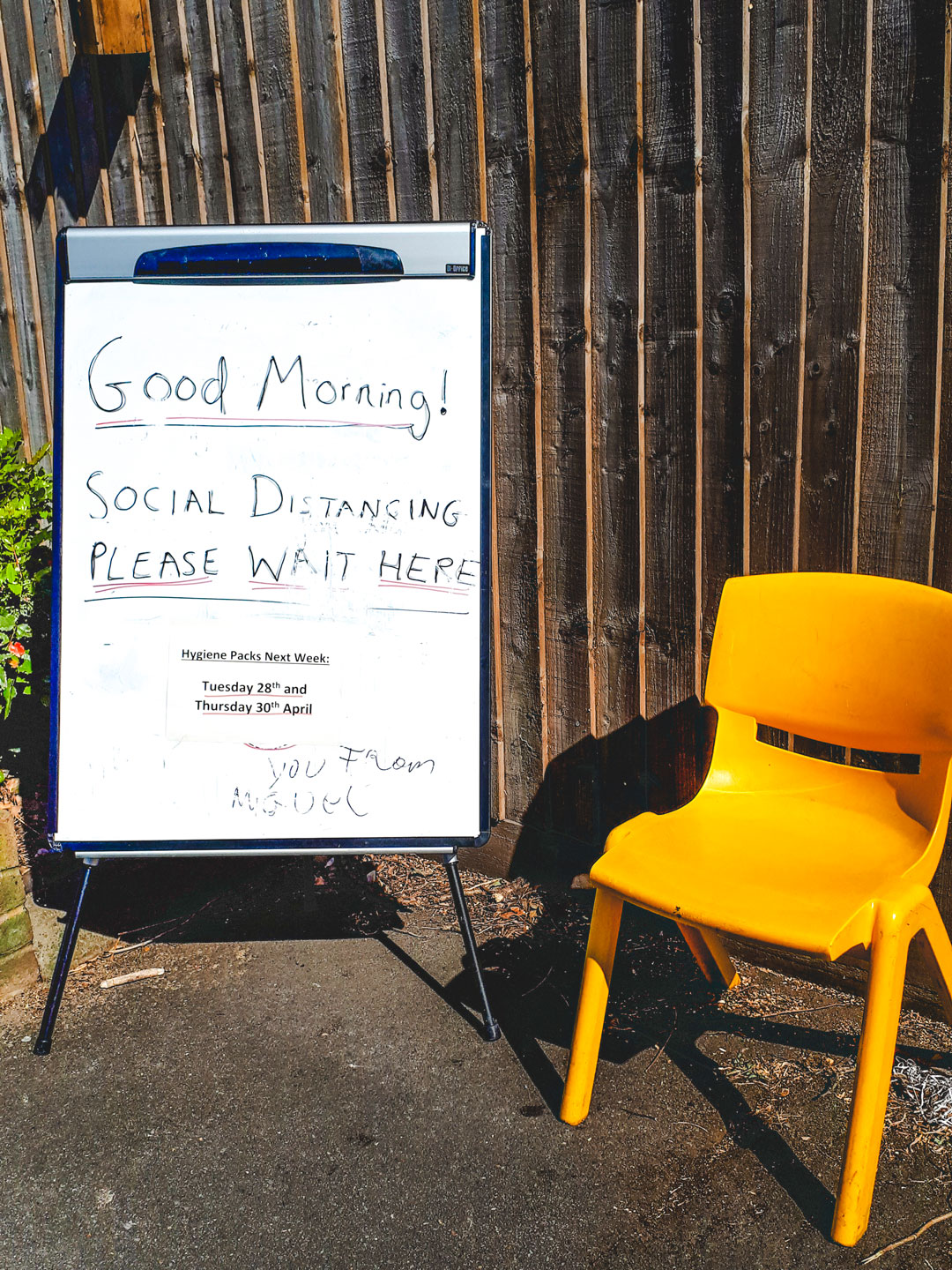 Quick thinking and careful planning
With some careful planning, the centre has managed to remain open at a reduced capacity. Operating on a 'one in, one out' system, our socially distanced team are managing to keep things ticking over.
Everyone who receives support from the centre is a destitute refugee or asylum seeker, meaning they live in poverty and can't currently provide for themselves. The centre works closely with a team in Islington to identify those in need and provide them with a card entitling them to a certain number of food and hygiene parcels, depending on the size of their household.
"Everything is focused on the virus, which obviously has to be tackled. But we mustn't forget the other people who already struggled before we had this crisis, which is particularly refugees," explained Michael from Switzerland, who regularly volunteered at the centre before the lockdown began. "All the usual challenges we [help with] at the Red Cross didn't just go away – the crisis just accelerates the problem."
EVERYTHING IS FOCUSED ON THE VIRUS - BUT WE MUSTN'T FORGET THE PEOPLE WHO ALREADY STRUGGLED BEFORE THIS, WHICH IS PARTICULARLY REFUGEES.
Michael, a volunteer at the centre
The team in Hackney now pre-pack food parcels for people to collect, estimating that they feed between 150 and 200 people a week. With supermarkets having been overwhelmed at the start of lockdown, with limited items and delivery slots available, the centre worked together with other organisations. Much of the food they receive is from food poverty charity FareShare, which redistributes surplus food to charity and community groups.
"We've been very lucky with organisations like FareShare because there's been food coming every week," Carolina said. "We've obviously struggled at some points with things like pasta, rice, or canned items like tomatoes or kidney beans, but there's been food coming."


Emergency volunteers keeping people connected
The centre has also been helping those who were deemed 'at-risk' at the beginning of the lockdown, and who were told to stay indoors for 12 weeks. To make sure no one was left without food, the centre teamed up with the Red Cross' emergency response volunteer team, who now make food and medication deliveries to service users unable to get to the centre.
Emmanuel is one of the delivery volunteers and says the response from some of the people he's delivered to has been heart-warming. "[One lady in particular] couldn't stop saying thank you all the time she was taking the food out of the crates," he said. "You can tell from their body language how grateful people are."
And here lies another worry Gloria and the team had at the beginning of lockdown. As well as providing practical support and food to refugees and asylum seekers, the centre also serves as a safe haven for those who may otherwise have a lack of stability in their lives.
"We have a few people who are street homeless, and quite a number who are in shelters, whether it's in winter night shelters, or the shelters which are a little bit more long-term," said Gloria. "With isolation there's no place people can go to, so [social interaction] is a big thing. Sometimes our centre is the place where people would come maybe three or four times a week, just to sleep, relax, have a shower, wash their clothes, and not having that adds to that isolation."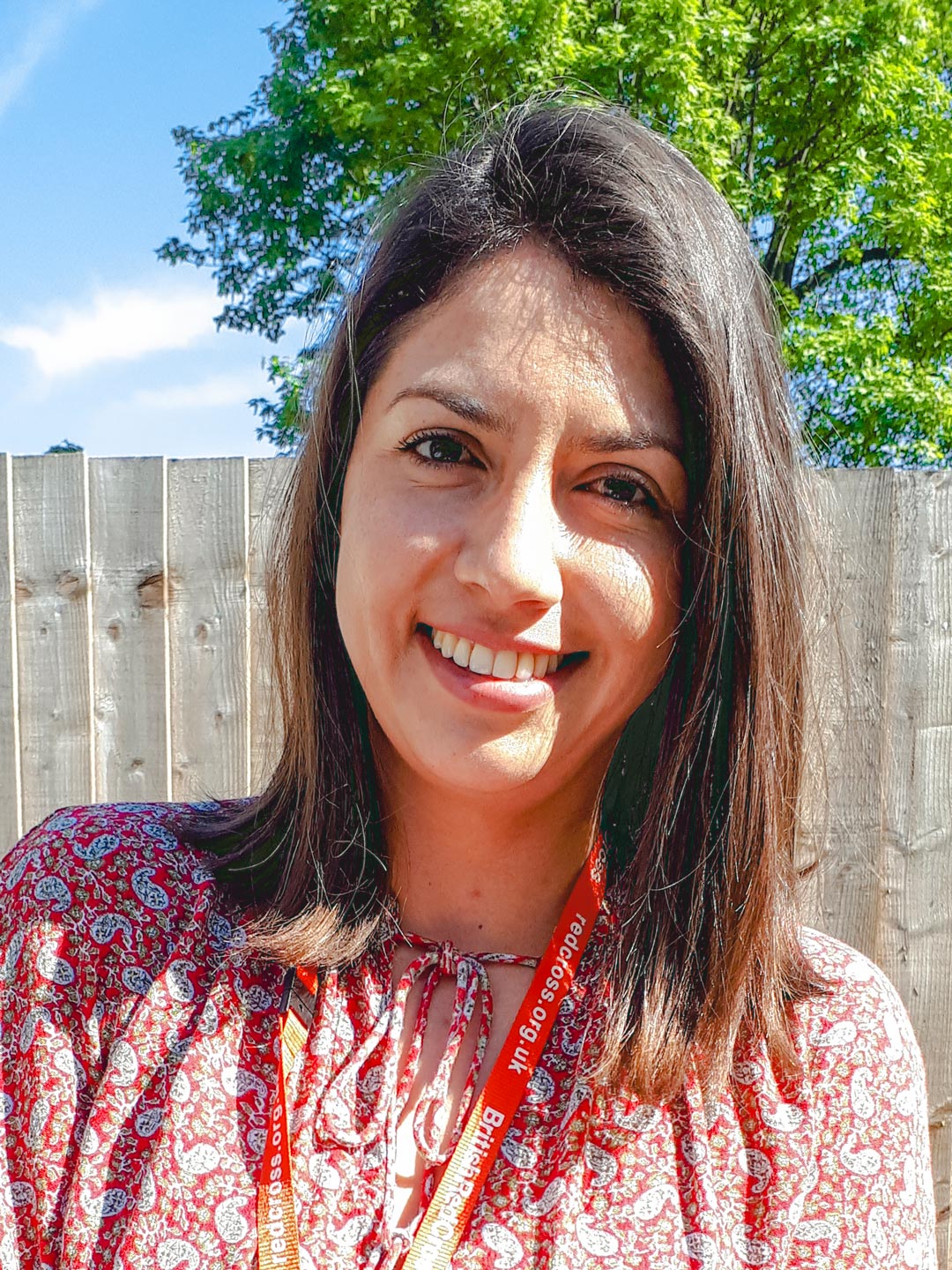 Moving a packed schedule online
The centre normally puts on a calendar of activities each week, including skills-based lessons, therapeutic activities and communal meals, as well as women-only cycling classes. Prior to lockdown, activities coordinator Carolina was tasked with developing new projects.
"We were talking about yoga sessions, chair-based exercise, spoken word, sewing classes, English classes, arts and crafts sessions," Carolina said.
After lockdown, these plans were shelved, leaving the team concerned for the welfare of the people they support. Thankfully, as for so many others in the country right now, technology has proven a lifesaver. Carolina now delivers the centre's usual English language sessions online over Zoom, with the help of volunteers.
The future remains uncertain. But the team intends to go on delivering their services for as long as they are able.
WE ARE LITERALLY HAVING TO TAKE EVERYTHING A DAY AT A TIME.
Gloria, service manager
"We will hopefully be able to carry this on," Gloria said. "We can still get at least [food] from FareShare, but as time goes on we're trying to look to different avenues. We are a key service. We're literally having to take everything a day at a time. To keep on going, I suppose that's really key."
Every refugee matters to us
We work with refugees and people seeking asylum to help them feel safe, live with dignity and build a new life. If, like us, you believe that every refugee matters, get involved by donating below.
DONATE