"I hope the podcast will help dispel a lot of myths, stereotypes, and negative narratives"
One VOICES ambassador shares his experiences of working on 'The kind place: We are VOICES', and what the new podcast means to him
By Zain Hafeez
Last updated 25 April 2023
Moving to the UK aged 12 and going through the immigration process for more than 12 years transformed my whole perspective on life.
Due to my immigration status, I was not allowed to work, drive, travel, vote or study at university in spite of excelling in my studies and receiving unconditional offers from many top universities in the UK.
During these dark times, I couldn't use any of my skills to make a positive contribution to society, due to all the restrictions imposed on me.
One thing that helped me during these difficult times was coming across the British Red Cross. Fast-forward four years and I have been volunteering with the Red Cross in Refugee Services for more than three years, have attended several youth conferences, become a VOICES ambassador and am now an intern.
In 2020, I finally graduated with first-class honours in Philosophy.
Connecting during the pandemic
During the lockdown I was told there might be an opportunity for the VOICES ambassadors to work on a podcast series together.
As someone who is really into my podcasts and who is even contemplating starting my own, I thought it would be a perfect opportunity to give it a go.
Working on the podcast has definitely been one of the most enjoyable, chaotic (in a good way!), and entertaining projects that I have worked on.
Due to Covid, we had to adapt and work on creating the podcast series by having all our sessions over Zoom, which allowed us all to be together, connecting from all over the UK.
Working over Zoom wasn't as boring as it sounds. Our sessions were full of banter, laughter, creativity and inspirational stories, which were beautifully structured and facilitated by the podcast's senior producers, Jude and Bridey.
The podcast wouldn't have been anywhere near as fun without these two as they were able to harmonise all the different flavours everyone brought with them, finding the perfect balance of chaos and order.
Watch the trailer
'We Are VOICES' is a co-produced podcast series made by the VOICES Network.

Over the six-part series, we'll be hearing about the challenges they face, from loneliness to the right to be able to work, and mental health.
LISTEN TO EPISODE 1
The freedom to channel our ideas
One thing I really liked about our Zoom sessions was that they had a unique vibe compared to other meetings I would have over Zoom.
Our sessions didn't feel constricted and had more of laissez-faire feel to them, where we were allowed the freedom to be informal and to channel our creative ideas regardless of how crazy they sounded.
I think this freedom to know you won't be judged and can be yourself made our experience even more authentic and created a unique bond between us all. I cannot wait to meet up with the podcast crew in person and have a proper party to celebrate our work!
The podcast means a lot to me as someone who lived in the constant limbo of stress and uncertainty for more than 12 years, and under the restrictions that were imposed on me due to my immigration status.
I know first-hand the massive impact it can have on a person's mental health and identity, something I go into details about in the final episode of the series.
Unite with us and stand for a positive change
Ever since I was a kid, I was told stories and loved listening to different stories my dad would tell me before going to bed. Stories have the power to unite us, to help us feel and get a glimpse of the experiences of others.
I hope producing this podcast to share our stories will help us to dispel a lot of the myths, stereotypes and negative narratives which are unjustly assigned to asylum seekers.
I hope the launch of this podcast will empower the public and the authorities to unite and stand for a positive change. We don't want pity from others. All we want is to not be misrepresented and for people to see us for what we are.
There are many other stories like mine. This podcast gave us a voice and a platform to portray our stories, talents and, most importantly, to be heard and understood.
The second in The kind place series, these brand-new podcast episodes are produced by refugees and people seeking asylum. They share first-hand stories about life in the UK and speak up for change. You can learn more, and listen to the first episode, here.
Read more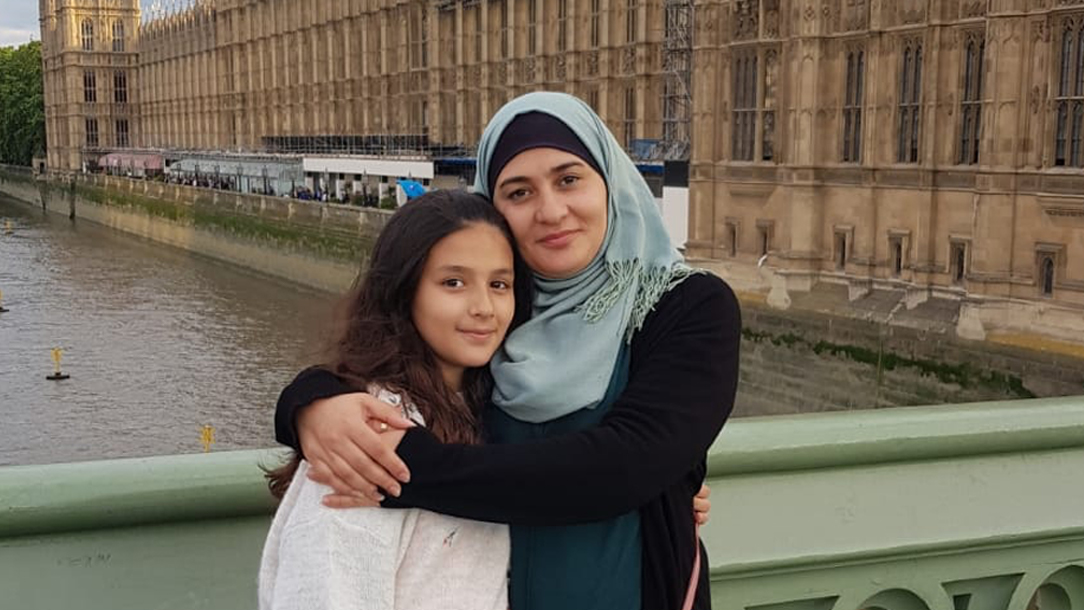 A story of theft, a child kidnap attempt… and finally, a happy reunion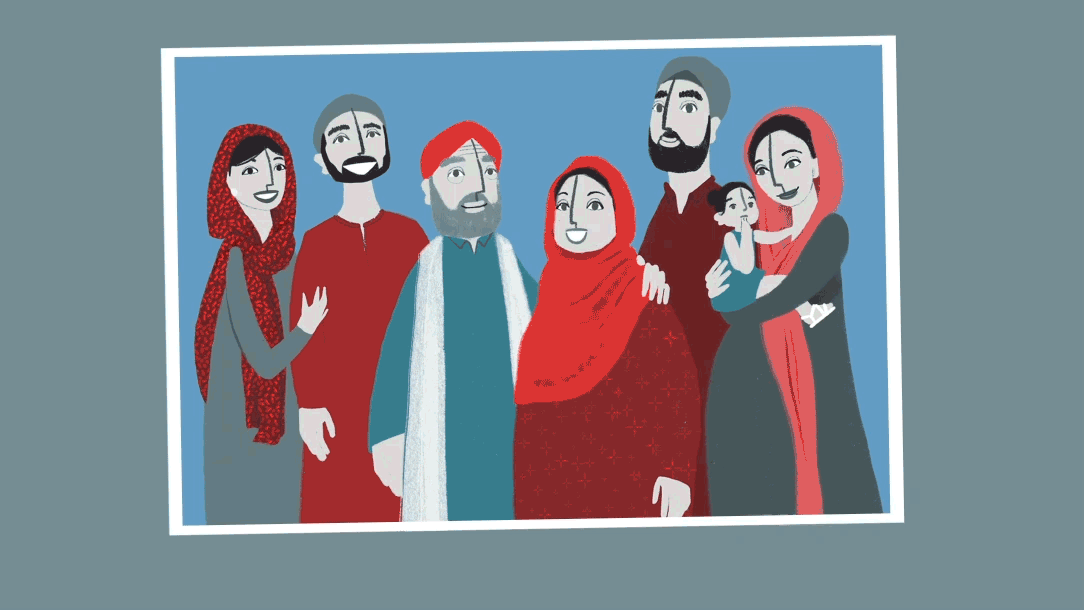 Faridun's family's search for safety kept them apart for four years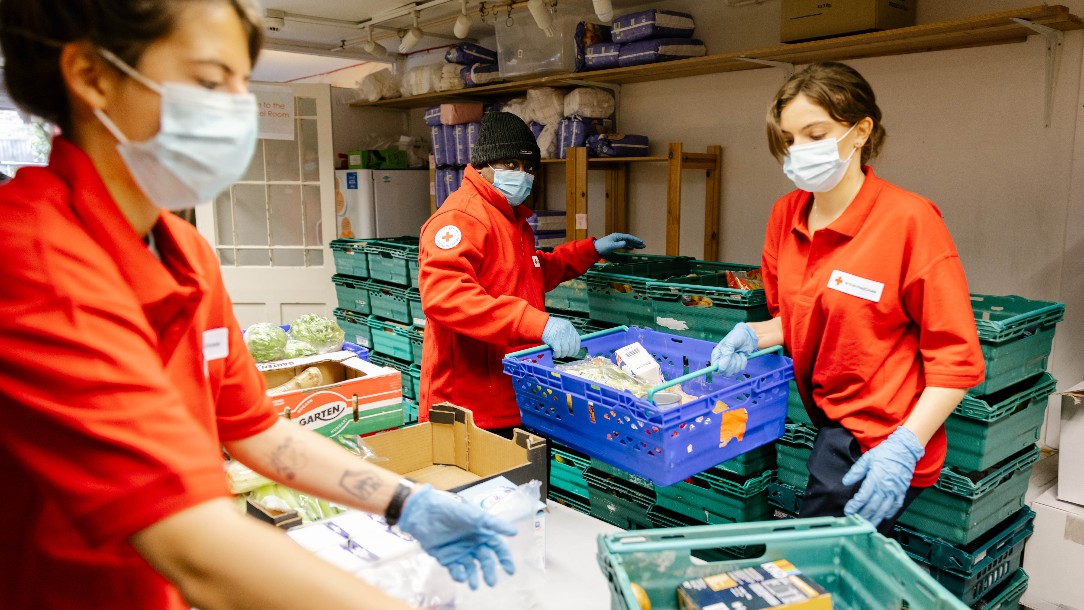 The community keeping our resource centre in Hackney running through the pandemic
Every Refugee Matters
We believe that every refugee matters - wherever they're from. Refugees have experienced the worst challenges in life – but together, we can show the very best of humankind. We're calling on you stand with us today.
SIGN THE PLEDGE