Why making changes to the asylum system would be a dangerous step backwards 
The government is proposing changes that will make it almost impossible for women, men and children who need protection to seek refuge in the UK
Last month, the UK government announced a series of planned reforms to the asylum system.

It was covered widely in the media, but you might still be unsure as to what exactly those changes are and what they could mean for refugees and people seeking asylum in this country.
What are the proposed changes?
For the first time, people arriving in the UK seeking protection as a refugee would have their claim assessed based on how they arrived into the country.

Under these proposed changes, those who arrive in an 'unofficial' way would no longer have the same entitlements as those who arrive under 'official' ways.
What does this mean for people seeking asylum?
The effect of these changes could be huge. A person seeking asylum here could be prevented from accessing crucial services like welfare support and from reuniting with their family – and at worst, it could make it almost impossible to for them to have their asylum claim heard.

The changes would effectively create a 'two-tier' system, making it even more difficult for women, men and children to seek protection in the UK.
Why are we worried?
We know that people fleeing violence, war or persecution are often forced to take dangerous journeys – journeys that are made as an absolute last resort. They make them because of a lack of safe and 'official' routes and, as we have seen before, to a sometimes tragic end.

People who attempt that journey have already faced unimaginable horrors in their pursuit of safety, and the support they receive should be based on their need for protection, not on how they arrived here.

The proposed changes would be a step backwards for the system, and discriminate against people – many children among them - who have already been through some of the most traumatic experiences in the world.

One per cent of the world's population is forcibly displaced today. Too many vulnerable women, men and children will be unable to access safe routes - but will risk their lives to come to the UK in search of safety or to be with their family .
What are we doing? 
People should have access to the support they need, which includes a safe and secure place to call home. They should be able to move forward with their lives, contribute to society and fulfil their potential.

The UNHCR records show that last year, the UK received just under a third of the number of asylum applications as Germany, and about two fifths the number of France. With one in 97 people in the world currently forcibly displaced, the UK must play its part in finding solutions.

Women, men and children forced to flee their homes should be able to do so without putting their lives at risk.

Since the beginning of the pandemic in the UK, the British Red Cross has supported nearly 29,000 destitute refugees and people seeking asylum to access essentials such as food, clothing and sanitary items. We believe that Every Refugee Matters. We must protect people and, now more than ever, remember the importance of humanity.
Read more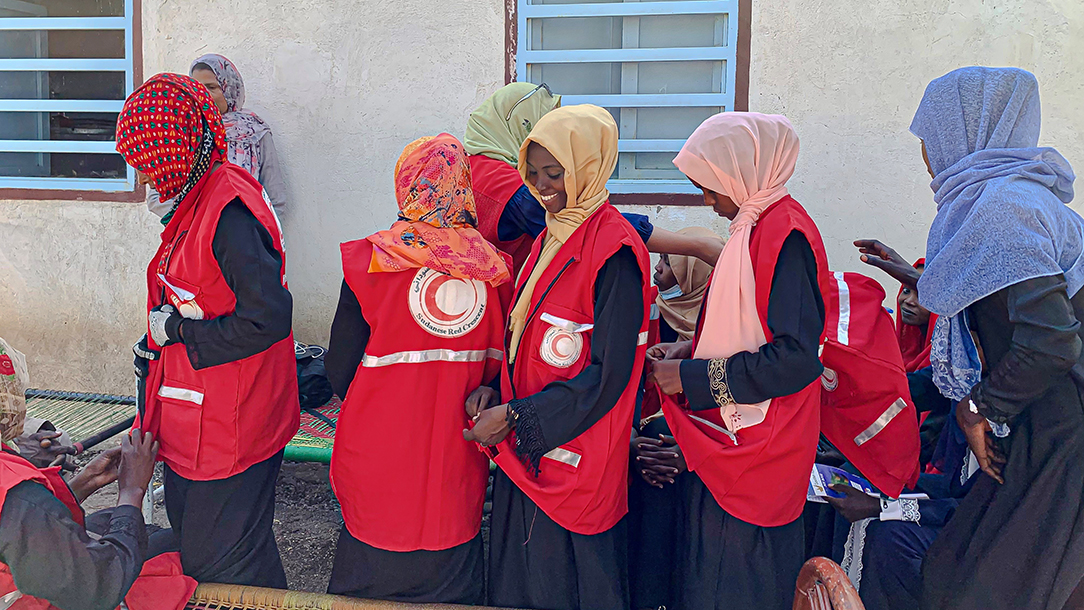 Over the past decade, thousands of migrants and refugees have travelled through Sudan
Rokaya is helping in the fight against coronavirus by using her sewing skills to keep her community healthy
They've seen it all. Now they're challenging policies and stereotypes
Every refugee matters to us
We work with refugees and people seeking asylum to help them feel safe, live with dignity and build a new life. If, like us, you believe that every refugee matters, get involved by donating below.
DONATE