What is happening to the UK's asylum system?
The Nationality and Borders Bill is due to go through parliament this year. This is what that could mean for people seeking protection in the UK
Last year, the UK government announced their plans for the most significant overhaul of the UK's asylum system in decades.

The plans include introducing new legislation – the Nationality and Borders Bill – which is currently being considered by parliament.
What are the proposed changes?
For the first time, people arriving in the UK seeking protection as a refugee would have their claim assessed based on how they arrived into the country, rather than the dangers they have fled.

Under the proposed changes, those who arrive in an 'unofficial' way such as by crossing the channel would no longer receive the same protection even if they then go on to be recognised as a refugee.

Instead, they would have 'temporary protection' in the UK with limited rights to reunite with their families or access welfare support.
What does this mean for people seeking asylum?
We are concerned about the effects of these changes. A person seeking asylum here could be prevented from accessing vital services. At worst, the changes could make it almost impossible for them to have their asylum claim heard at all, or even mean people are criminalised and put in prison.

The proposed changes would make it even more difficult for women, men and children to seek protection in the UK.
Why are we worried?
We know that people fleeing violence, war or persecution are often forced to make dangerous journeys – journeys that are made as an absolute last resort. They make them because of a lack of options for safe and 'official' routes to seek safety and, as we have seen before, sometimes tragically die on these journeys.

We know that women, men and children will continue to search for safety in any way they can, and many will risk their lives to come to the UK in doing so.
UNHCR records show that last year, the UK received just under a third of the number of asylum applications as Germany, and about two fifths the number of France. With one in 97 people in the world currently forcibly displaced from their homes, the UK must play its part in finding solutions.

Women, men and children forced to flee their homes should be able to seek safety without putting their lives at risk.
What are we doing? 
The British Red Cross supports around 30,000 refugees and people seeking asylum each year. We provide advice to people to help them to navigate the asylum system, and support with essentials such as food, clothing and sanitary items.

We believe that people seeking safety in the UK should have access to the support they need no matter how they arrive here, which includes a safe and secure place to call home. Refugees should be able to move forward with their lives, contribute to society and fulfil their potential.
You can read more about the changes we are calling for here.
We believe that Every Refugee Matters, and that's why we are calling for a kinder and more compassionate way to treat refugees. This includes making fair decisions based on someone's need for protection and not on the way they arrived here.

If you believe Every Refugee Matters, stand with us by signing our pledge or listen to the We Are VOICES podcast to hear first-hand what it's like to be a refugee in the UK.
Read more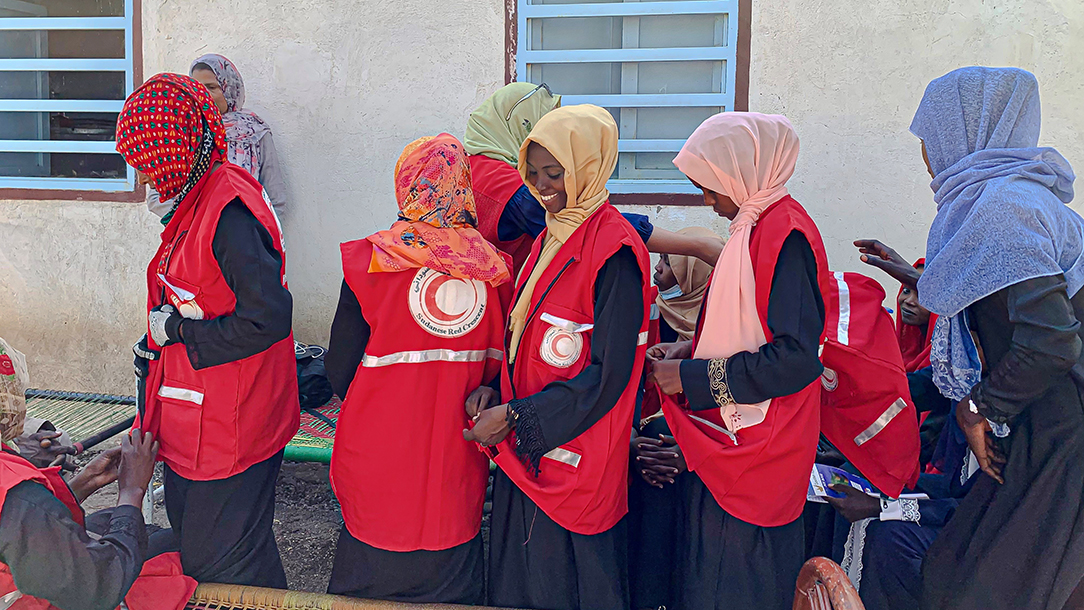 Over the past decade, thousands of migrants and refugees have travelled through Sudan
Rokaya is helping in the fight against coronavirus by using her sewing skills to keep her community healthy
They've seen it all. Now they're challenging policies and stereotypes
Every Refugee Matters
We believe that every refugee matters. Refugees have experienced the worst challenges in life – but together, we can show the very best of humankind. We're calling on you stand with us today.
SIGN THE PLEDGE