5 ways to make a difference this January
From volunteering to donating pre-loved items, here's how to beat the New Year blues by getting involved with British Red Cross
Last updated 6 January 2023
So, that was Christmas 2022. The tree is down, the leftovers are gone, and now we have the toughest month of all to battle through.
While the focus of a new year is often on self-improvement and denying yourself the luxuries you enjoyed so much in December, there are gentler ways to feel good about yourself as we kick off 2023.
The British Red Cross is always thrilled to welcome people who are looking to get involved with us, and this time of year is certainly no exception. Last year was a busy one for us, and none of it would have been possible without the contributions of our dedicated volunteers and supporters.
If you're looking to feel good about yourself by doing something for someone else, read on for some inspiration…
1. Become a volunteer
Dan has been volunteering at a British Red Cross shop in Sutton-upon-Hull since 2017, having started while in between jobs.
"I'd always thought it would be nice to help out in my local store, but I'd never had the time to do so until then," says Dan. "Fast forward five years and I'm still trying to help out here and there, whether that be sorting through donations, rotating stock or serving customers on the shop floor."
Dan works full-time in financial services and also has a young daughter, so his free time is limited. But, he says volunteering in the shop always feels like time well spent.
"I've always left feeling fulfilled and that I've made a real difference. Both Niki and Marie are great at their jobs and are equally fun to work with, and I can recall several times where I only intended to stay for a couple of hours and ended up staying the rest of the day!"
Dan took his involvement with the British Red Cross to the next level in October 2022, when he ran the London Marathon, raising a total of £3,000.
"I, like others, assumed that volunteering was a "full time" role and that it would take up the majority of my week. I couldn't have been more wrong and I was amazed to see how flexible the Red Cross has been over the years," says Dan. "For those who have New Year's resolutions to do something for charity, I would recommend visiting your local shop and seeing what opportunities are available. You might be surprised and never know what it might lead to."
Learn more about our volunteering opportunities near you here.
2. Become a youth volunteer
The British Red Cross has many volunteering roles suitable for people over the age of 15. When you join as a youth volunteer, not only are you joining the largest humanitarian organisation in the world, but there are plenty of benefits for you, too.
You'll meet new people, improve your CV, and get certification for your time, whether it's through our internal programme or the Duke of Edinburgh scheme.
Whether you sign up as a volunteer through your university's British Red Cross on Campus scheme, or are interested in joining us on a work experience placement, you can find out everything you need to know on our Opportunities for Young People page.
3. Donate pre-loved clothes 
Whether it's the result of a New Year wardrobe tidy or that you've been the lucky recipient of lots of new items from Father Christmas, we are always looking to add to the clothing we have on offer in our British Red Cross shops. You can find your local shop here, or donate by post.
All you need to do is download your free-post return label, find a bag or box at home to put your pre-loved items into, then take them to your nearest Collect+ location.
4. Hit the pavements for a good cause
If your Couch-to-5k app winks at you every time you look at your phone, signing up to a British Red Cross fundraising event could be just the motivation you need. From 10-kilometre races to marathons, we have spots available in events up and down the country.
Keep your eyes peeled for our annual Miles for Refugees event later this year, too.
If that's not your bag, you could also try hosting your own fundraising event. Learn more, and pick up ideas on what sort of event you could host, here.
5. Grab yourself a bargain in our winter sale
Everything you see in our gift shop supports our work in the UK and overseas - and currently, we're on sale!
We have beautiful soy wax candles designed by refugees and hand-finished jewellery created by Pivot, who put profits back into the fight against homelessness. You can even stock up on some Christmas cards or baubles, ensuring you're organised months in advance of Christmas 2023...
Read more about our work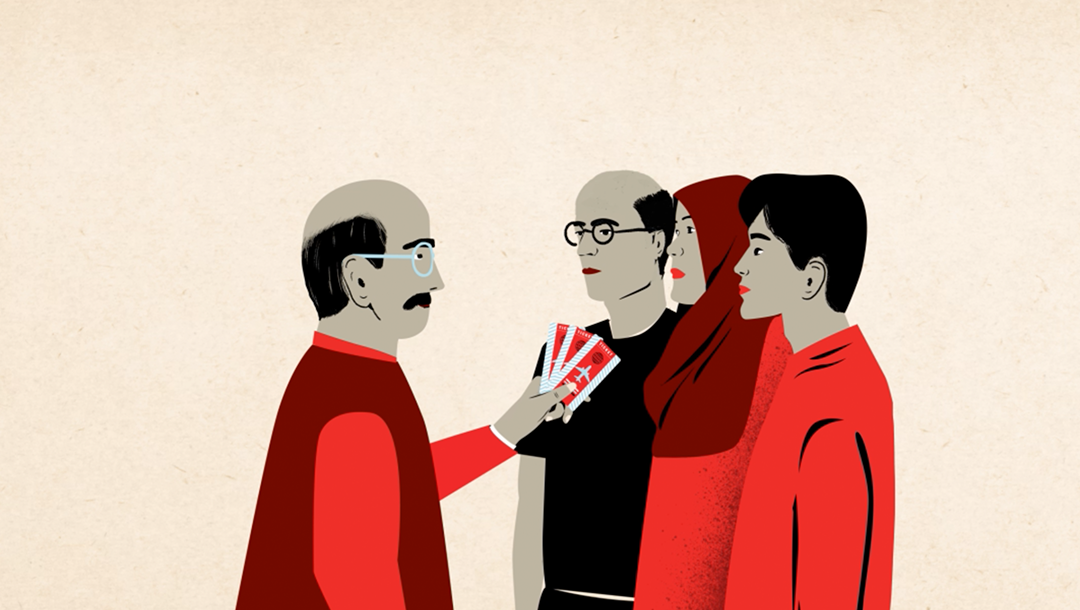 Kai's search for his parents took him from childhood to adulthood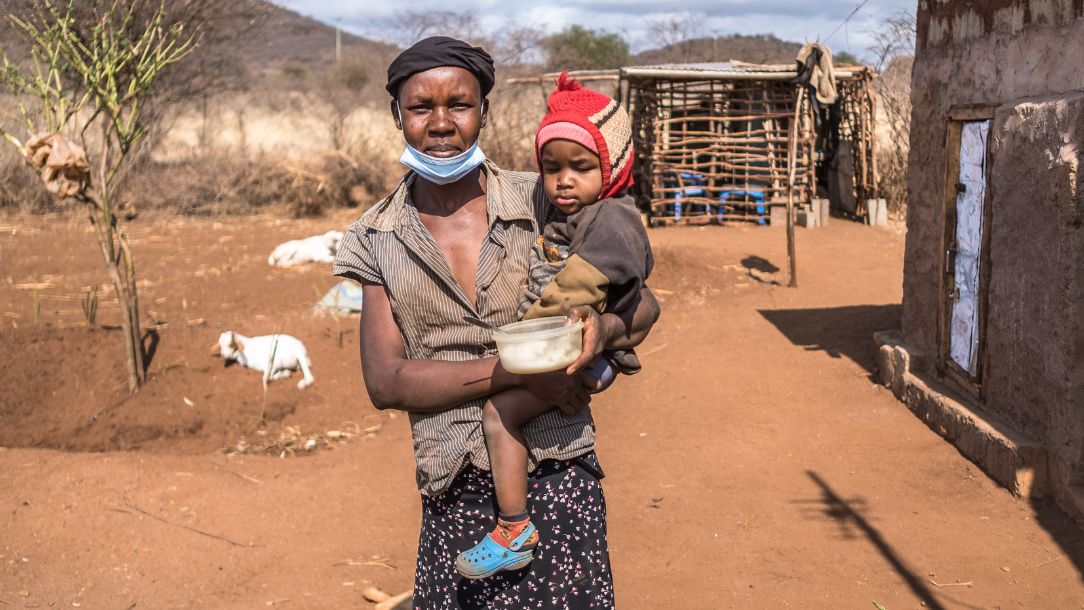 Soaring food prices, conflict and climate change are plunging Africa into a severe and enduring food crisis. The British Red Cross has launched an appeal to help avert catastrophe.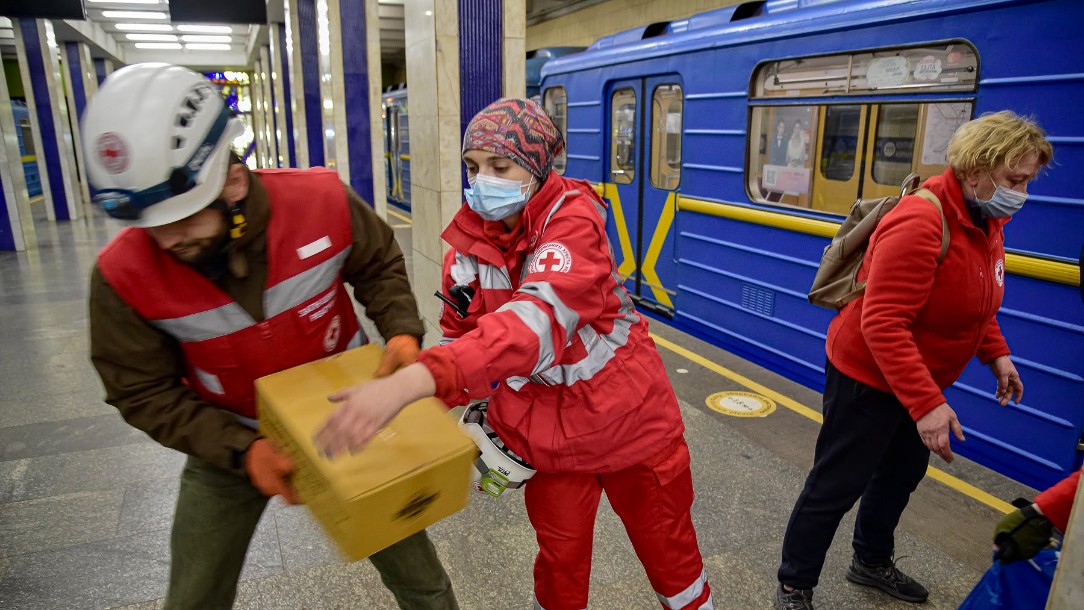 How the Red Cross is helping people affected by the conflict in Ukraine