British Red Cross CEO receives CBE, as three recognised in Queen's Birthday Honours
Last updated 19 April 2023
Our chief executive, Mike Adamson, has been made a Commander of the British Empire (CBE) for services to the humanitarian sector and Red Cross Movement.
Two more British Red Cross representatives have been also recognised in the Queen's Birthday Honours List 2021.
Matthew Killick, UK Director of Crisis Response and Community Resilience, and Rosie Jackson Patron and Emergency Response volunteer, both received British Empire Medals (BEM).
Mike Adamson, CBE
Mike Adamson, who lives in Gloucestershire, has been chief executive since 2014.
Mike first worked for the British Red Cross from 1992 until 2003. He returned in 2010 as Managing Director of Operations and was appointed Chief Executive (CEO) in 2014.
His leadership, particularly in the wake of the Grenfell Fire and the terrorist attacks of 2017, has also seen him become a key advocate of the Voluntary Community Sector Emergencies Partnership (VCSEP).
He became VCSEP chair in 2019 to help local and national expertise work together more effectively to support people in crisis.
Under his leadership, the partnership has worked with great success with central and local government throughout the coronavirus pandemic to support vulnerable people who are lonely, unable to access food and medicines, or are at risk because they are homeless or in the asylum system.
The VCSEP partnership draws works on a national vulnerability index which was developed by the British Red Cross as part of Mike's determination to identify where the greatest needs lie. Mike says:
This award is a reflection of the impact and standing of the whole organisation. I would like to use this as an opportunity to thank British Red Cross staff and volunteers who have worked so tirelessly since the start of the pandemic. Due to their incredible efforts, we have reached over 2.5 million people.
He continues: "We've supplied food, medicines, cash, transport home from hospital and other NHS support. It's been a year like no other and it truly has been a team effort - our volunteers and staff are the best I've ever worked with.
"I've been part of the Red Cross for many years and had so many proud moments as CEO from seeing the individual kindness of our volunteers to our response to the 2017 terror attacks and the Grenfell Tower Fire, to seeing our international movement in action in some of the most difficult places in the world."
Matthew Killick, UK Director, Crisis Response and Community Resilience, BEM
Matthew lives in Purley, Croydon. He has led the British Red Cross through its Covid-19 response, showing great perseverance and commitment.
Under Matthew's leadership, British Red Cross volunteers were deployed across the country to help people and communities in need.
He supported countless other organisations and worked closely with DCMS and the Voluntary and Community Sector Emergencies Partnership (VCSEP) to engage volunteers around the country and coordinate a national response.
Matthew says: "I've worked within charities for nearly 25 years and as someone who gets real satisfaction from helping others, well I feel so humbled to have my work recognised in this way especially in the year it's been, and when so many have done so much. I have been genuinely privileged to work with so many dedicated colleagues within the Red Cross and from all agencies.
"Early last year we could see the numbers rising as Covid-19 took its grip across the globe and the UK. The outpouring of support from people was phenomenal. Thousands of volunteers and staff came forward to help.
"They've worked tirelessly at the coalface, meeting local needs, keeping people safe, transporting people to and from hospital, making sure the most vulnerable people have the essentials they need at home such as food and medicine, and being there at the end of the phone for anyone who needed to call our support line.
"The support we've received from our corporate partners has been invaluable too. Partnerships such as the one we have with Tesco meant our volunteers could jump queues and collect the essentials for our most vulnerable service users, meaning we could help even more people.
"To think that we have reached over 2.5 million people through our direct and online support is amazing. Thank you every one of our volunteers and staff for everything you have done."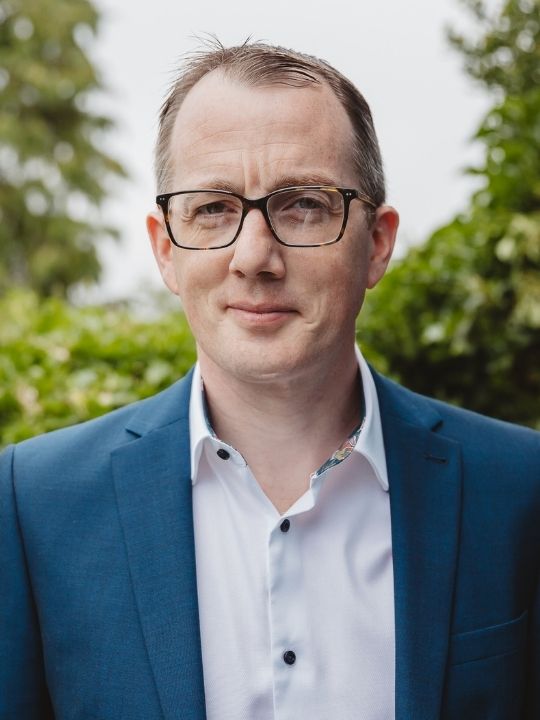 Beatrice Rosemary Jackson (Rosie), BEM, Patron and Emergency Response Volunteer
Rosie lives in Helland Bridge, Bodmin Moor.
She has been championing the British Red Cross in her local Cornwall and Scilly Isles area since 2012. She has always been an inspirational ambassador and passionate supporter of the charity, its fundamental principles and its aims.
She has helped to raise over £100,000 for the British Red Cross by regularly hosting events that not only raised funds for the charity but also raised great awareness about helping people in crisis.
Examples of her work include a hugely successful Europe Refugee Crisis Appeal supper that raised £12,000 and an Art Ball which raised over £40,000. She has previously represented the British Red Cross at special events including a special 70th birthday event for HRH Prince of Wales at Buckingham Palace.
In the same year she received the highest accolade the British Red Cross could bestow - the Dunant Award for her inspiring work and positive impact on hundreds of lives as part of the Psychosocial Support Team.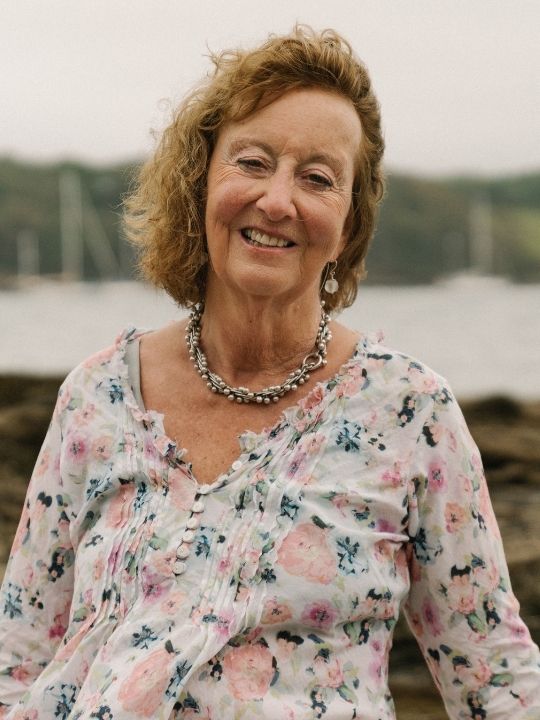 Rosie says: "It was a big shock to receive the email from the Cabinet Office, it was such a wonderful surprise. It's so lovely to have my work recognised this way and I'd like to thank my amazing team of volunteers at the British Red Cross.
"I love what I do with the Red Cross. I'm passionate about our role as part of the global Red Cross Red Crescent movement and its fundamental principles. We're helping in areas where there is crisis and conflict and we're supporting vulnerable people in so many different ways.
"I'm most proud of my amazing team of volunteers in Tolvadoon.
"This award really is for them, for all their hard work and everything they do to help our community. Being able to work in the community is such a privilege, helping people and seeing the difference we make. Helping others to be the best they can be. Supporting people who have been hit hardest by Covid-19. It really is a wonderful organisation to be involved in."
David Bernstein, CBE, Chair of the British Red Cross Board of Trustees, says:
"We would like to offer our sincerest congratulations to Mike, Matthew and Rosie on behalf of the British Red Cross for their recently awarded CBE and BEMs. We are delighted and proud that their work has been recognised on a national level.
"We are so proud of the service that they have given to the British Red Cross, especially during the organisation's response to the Covid-19 outbreak. This has been an exceptionally difficult 15 months and we were both impressed by the perseverance and commitment all three of them have shown during these challenging times.
"Thank you Mike, Matthew and Rosie for the tremendous hard work and dedication that you have provided over the years. These honours are extremely well deserved and we send our warmest congratulations."