Help for Afghan refugees in the UK
Information and support for people from Afghanistan settling into life in the UK.
The British Red Cross supports people from Afghanistan who are coming to the UK.
The information on this page will help you and your family get the support you need as you settle into life here.
For any more information about British Red Cross or for emotional support, please call the British Red Cross support line on 0808 196 3651.
If you need a support line translator, call and say 'can I speak to a translator?'.
What I need to know about life in the UK
Our video will give you the basics about what to expect from life in the UK. You can find out about:
family life
safety
money
housing.
Support for people newly arrived from Afghanistan
You can contact the Home Office for information about the support available to you under ARAP, the Afghan Relocation Scheme.
From the UK, please phone 02475 389980.
From another country, please phone +44 2475 389980.
If you need more support, please speak to the people providing your accommodation or your local authority. They should be able to help or find another organisation that can.
Support for family in Afghanistan
If you are a non-British national in Afghanistan, or are the family member of a non-British national in Afghanistan, and in need of assistance, call +44 2475 389 980 (or 02475 389 980 in the UK).
This helpline provides information and support on the UK's evacuation efforts, as well as general information about the relocation schemes. It is not for registering interest for the scheme.
Please continue checking back on the Afghan citizens' resettlement scheme page for updated details of the scheme.
Bringing family members to the UK
Please note: refugee family reunion travel assistance service from Afghanistan is now suspended.
At this point it is not clear what is people's entitlement to bring family to the UK. However, people coming under the ARAP scheme can contact the government for advice.
In the UK, please phone 02475 389 980.
From another country, please phone +44 2475 389 980.
You can also get advice from the Ministry of Defence by email on localstaff-afghanistan@mod.gov.uk.
You may also wish to contact your local Member of Parliament (MP) to ask for their support. You can find out who that is by entering your postcode here.
For other routes to the UK, please see the government factsheet.
If you want to apply for a visa, you may wish to seek legal advice. You can look for an immigration advisor on the Office for the Immigration Services Commissioners (OISC) or ILPA.
We do not yet know which family members will be eligible for the new Afghan resettlement scheme. However, for all the information now available, you can read the government Home Office factsheet.
Refugee family reunion travel assistance service is now suspended at the British Red Cross. However, we will update this web page when things change.
Your wellbeing
It is common to feel a lot of different emotions after leaving your homeland.
The Red Cross has many different ways to support your wellbeing as you get settled in the UK.
Call our support line
The British Red Cross support line provides help in more than 200 languages.
It helps people who are lonely, worried and finding it hard to get the help they need in the UK.
Call us on 0808 196 3651 and you can ask for a translator if you need one.
Help if you feel lonely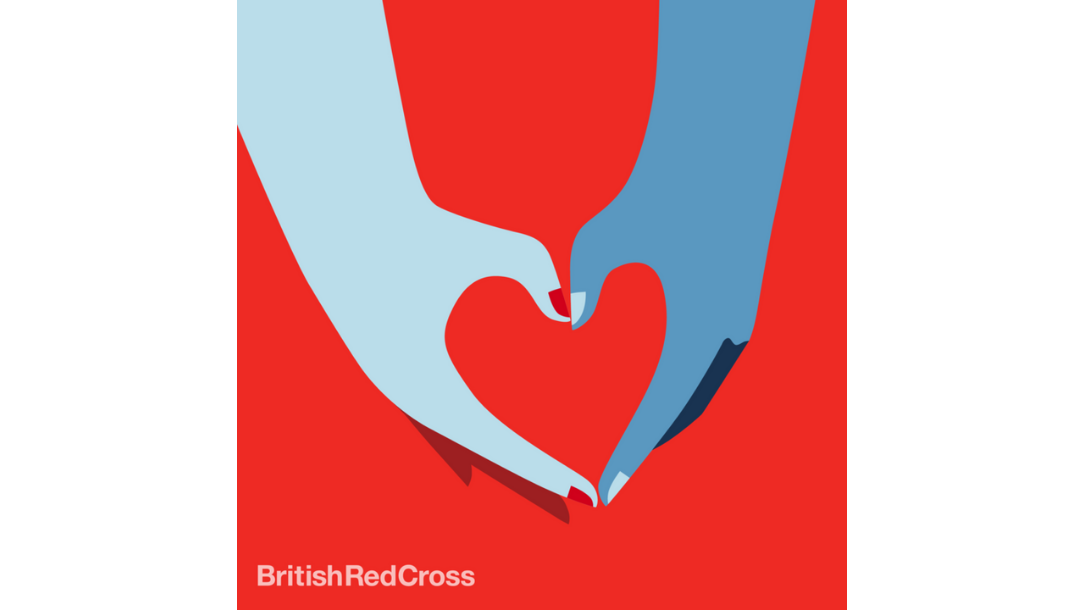 Download our wellbeing tips
Help when you feel at your worst
If you are feeling very distressed, call The Samaritans on 116 123 or email jo@samaritans.org.
Help with your health
Everyone in the UK is entitled to get medical help from a GP (family doctor) and vaccines against Covid-19.
The videos below explain how you can register with a doctor and get the vaccines.
نګه خپل ځان له عمومي معالج (GP) سره ثبت او د کوويډـ19 واکسين بوک کړو (Pashto)
If you are worried about your health right now call the National Health Service on 111