Other ways you can support the British Red Cross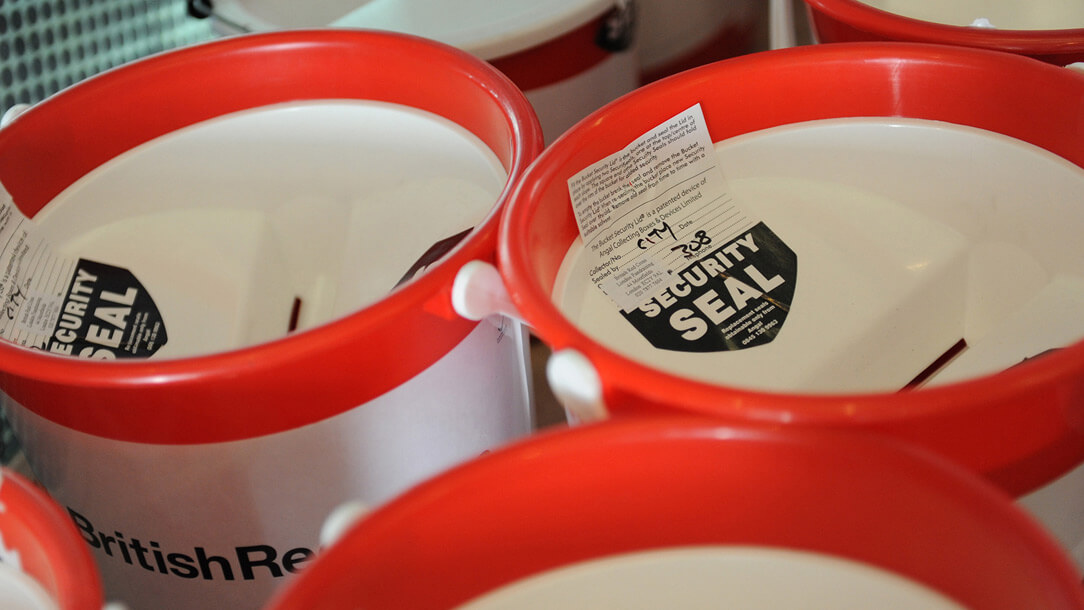 Can I donate through eBay?
Sellers on eBay can donate some of their sales to the British Red Cross.
You can also buy items from sellers who support our work.
Making a charity donation when selling on eBay is easy. Read eBay's advice on selling to benefit a charity for more details.
Can I donate using PayPal?
You can donate to any of our current projects using Paypal. Alternatively, the British Red Cross use PayPal Giving.
Can I recycle for the British Red Cross?
There are many ways to recycle and support our work:
Mobile phones
Any mobile phone can be recycled. Even damaged and broken phones are accepted. We get up to 50% of its market value.
To donate an old mobile phone:
Inkjet printer cartridges
We recycle Dell, Lexmark, Canon, Samsung, Neopost and Hewlett Packard printer inkjet cartridges.
We get £1 for every cartridge you recycle.
Register with Recycle4Charity to request a Freepost recycling bag.
Offices, schools and universities
Got over 50 inkjet cartridges and/or mobile phones to recycle? Request a collection box from Recycle4Charity.
What's the best way to donate loose change?
Use a Coinstar machine. These can be found in many supermarkets and shopping centres.
I'm getting married. Can I donate money to the British Red Cross instead of having a wedding list?
You can set up a wedding celebration page using JustGiving.
At JustGiving you can also set up fundraising pages for other life events. This includes birthdays and anniversaries.
If you'd like to discuss other options, please call us on 0300 456 1005. You can also email us at getfundraising@redcross.org.uk.
Are there any ways to give to the British Red Cross when shopping online?
Yes, we're working with Give as you Live and Easyfundraising. Sign up at their websites and make the British Red Cross your preferred charity. We'll receive a donation when you shop online.
Got a question about other ways to give?
Please contact our Supporter Care team
Call us:
0300 456 1155
Calls charged at your phone operator's UK landline rate.