Emergency response careers
Be there to support when crisis strikes.
Since our formation, the British Red Cross has been built on the foundation that we help anyone, anywhere get the support they need.
By joining our emergency response team, you'll be working with colleagues who take pride in helping people in crisis and being there when they need it most. We train first aiders to ensure casualties are treated with dignity and respect.
Our ambulance support team provide a range of services from patient transport to front-line emergency ambulance support.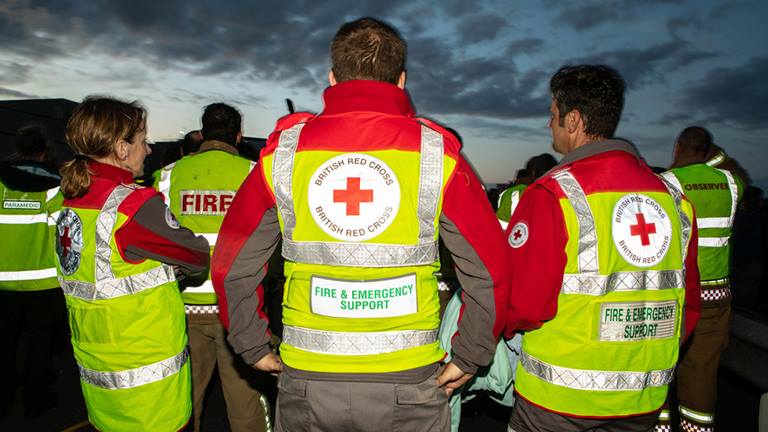 See what our staff say
Maria Usseglio Brancard, senior emergency response officer
What is your role?
My role involves:
managing volunteers - taking care of them to be properly trained, equipped, engaged and looked after

running the service - making sure we have enough volunteers, creating the rota, maintaining the vehicle and the equipment in a good state of service

engaging with the external partners when needed - fire service, local authorities, other volunteering organizations.
What do you love about your role?
The people. And knowing that together we can accomplish great things.
What does your team do?
During major incidents we provide assistance in rest centres. This may include emotional support and providing for basic needs such as food and hygiene packs. On a daily basis the volunteers we recruit are on call, ready to deploy to any kind of incident.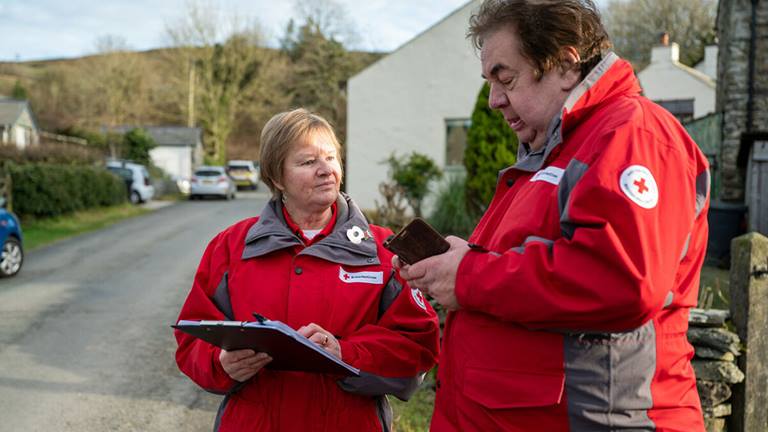 What you get in return
As well as a rewarding career with a global charity, you'll get access to a wide range of enhanced benefits:
Flexible working – Your work-life balance is important to us. We'll do what we can to make sure you can work in a way which suits you and your lifestyle
36 days annual leave (including bank holidays) plus the chance to purchase 5 extra days leave – It's time to refresh. We recognise the importance of plenty of time off to recharge
Training and development opportunities – We want you to be the best you can be. We provide a range of courses and training opportunities to further your development
Maternity, paternity, adoption, shared parental and careers leave – Take the time you need to care for your loved ones
Wellbeing support and advice helpline – Mental health matters. We want all our staff to know they have someone to talk to when they need it most
Pension scheme – We want you to feel secure in the knowledge you can look forward to a comfortable, happy retirement
Employee discounts – As a British Red Cross member of staff, you will be eligible for a Blue Light Card which offers discounts at various well-known shops, restaurants, and brands
Cycle to work scheme – Hop on your bike and get active. Your physical health and wellbeing is important to us
Season ticket loan – We'll provide an interest free loan to spread out the cost of your commute to work
You can read our family friendly policies.
Conduct
The British Red Cross does not tolerate any form of misconduct, including sexual harassment, exploitation and abuse. We have a code of conduct in place which all staff and volunteers are bound by.
We are fully committed to promoting an environment in which all staff, volunteers and those we seek to help feel empowered to report any misconduct.
Find out more about our code of conduct and complaints procedures.