Making a difference, one penny at a time.
Our fundraising teams find ways to connect with our supporters. By shaping and adapting innovative fundraising strategies, we can help the British Red Cross grow in an ever changing, fast-paced world, and meet our ambitious plans for the future.
We're a diverse team who never forgets that every penny raised could go to saving the life of someone in crisis.
There's a wide range of roles within the team, from philanthropy and direct marketing to legacies and corporate partnerships, and every person plays a vital part is helping to support people in crisis.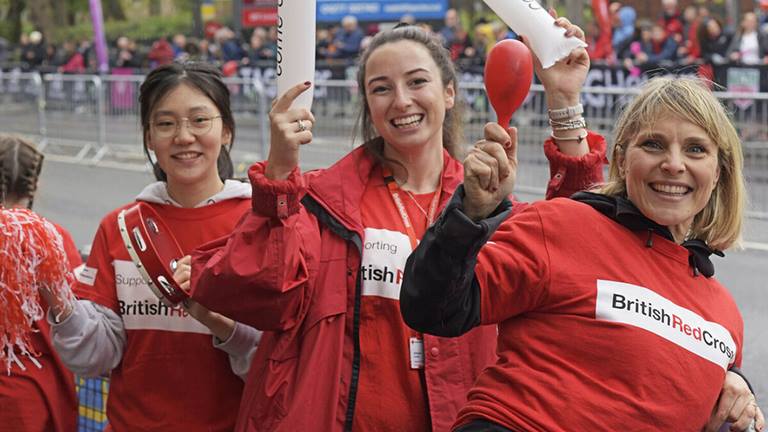 See what our staff say
Anna Ross, community fundraising manager
What inspired you to join the British Red Cross?
I was so excited to join the Red Cross as it is a charity that you 'just know.
The longer I am here though the more I realise I had no idea of the true scope and amount of fantastic services the charity provides, locally in my town, nationally across the UK and internationally in nearly every country on earth.
What makes you proud to be part of our movement?
I find myself now looking at news bulletins around the world when a disaster or crisis happens and in nearly every case you either see the Red Cross or hear from a local representative from the charity, on the ground, ready to help – that always makes me incredibly proud.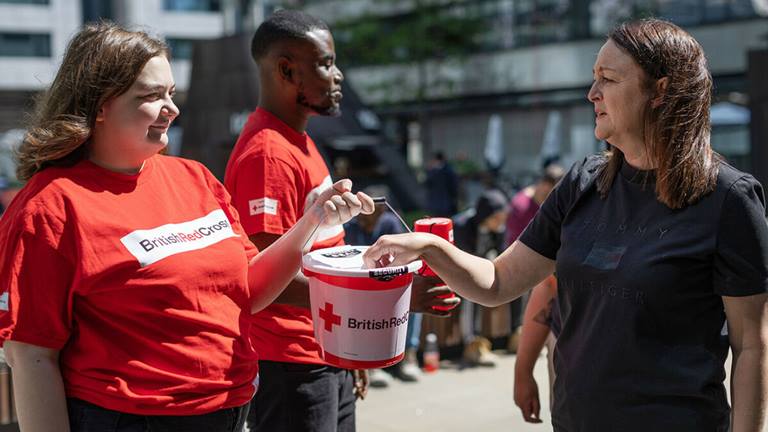 What do you love most about your role?
In community fundraising, we have the added bonus of getting to hear from and meet our amazing supporters, people who are prepared to go to such great lengths and give so much of their free time to help raise the vital funds needed to enable the services to continue.
In short, I feel part of something really special. This giant global force for good. I cannot imagine wanting to work anywhere else!
What you get in return
As well as a rewarding career with a global charity, you'll get access to a wide range of enhanced benefits:
Flexible working – Your work-life balance is important to us. We'll do what we can to make sure you can work in a way which suits you and your lifestyle
36 days annual leave (including bank holidays) plus the chance to purchase 5 extra days leave – It's time to refresh. We recognise the importance of plenty of time off to recharge
Training and development opportunities – We want you to be the best you can be. We provide a range of courses and training opportunities to further your development
Maternity, paternity, adoption, shared parental and careers leave – Take the time you need to care for your loved ones
Wellbeing support and advice helpline – Mental health matters. We want all our staff to know they have someone to talk to when they need it most
Pension scheme – We want you to feel secure in the knowledge you can look forward to a comfortable, happy retirement
Employee discounts – As a British Red Cross member of staff, you will be eligible for a Blue Light Card which offers discounts at various well-known shops, restaurants, and brands
Cycle to work scheme – Hop on your bike and get active. Your physical health and wellbeing is important to us
Season ticket loan – We'll provide an interest free loan to spread out the cost of your commute to work
You can read our family friendly policies.
Conduct
The British Red Cross does not tolerate any form of misconduct, including sexual harassment, exploitation and abuse. We have a code of conduct in place which all staff and volunteers are bound by.
We are fully committed to promoting an environment in which all staff, volunteers and those we seek to help feel empowered to report any misconduct.
Find out more about our code of conduct and complaints procedures.