Migrant caravan in Mexico
Consider the challenges of this journey made by thousands of people, and the humanity shown along the way.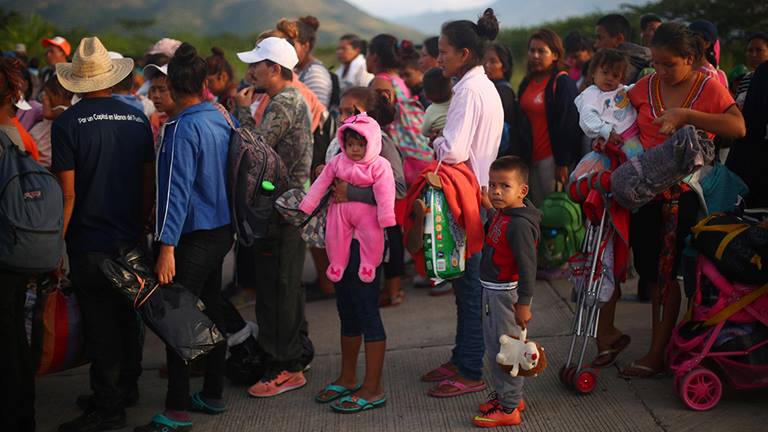 Age:

11 - 16

Type:

Lesson plan

Subjects:

PSHE, Tutor time

Topics:

Refugees and migration, Newsthink
Towards the end of 2018, thousands of people from Central America fled the difficult conditions in their home countries to seek a better life for themselves and their families. They have had to face extremely challenging conditions to make the difficult journey to the United States, travelling most of the way by foot.
These activities are based around a video showing 24 hours in the life of four sisters travelling from Honduras to the US–Mexico border, and focus on the humanity shown during this event.
Resource overview
1. Video and discussion: Life inside the migrant caravan
Watch the film and consider first impressions and questions.

2. Discussion: Finding answers and responding
Think about the questions raised, and the difference between sympathy and empathy.

3. Discussion: Humanitarian threads
Consider the people's emotional and practical needs during this journey, and the kindness shown by strangers.

Credits
This resource was written by Rob Bowden and Rosie Wilson of Lifeworlds Learning and published in November 2018.
Image of a migrants, travelling with a caravan of thousands from Central America, in Mexico waiting for a bus © Hannah Mckay/Reuters.