Adult wellbeing and Loneliness resources 
Get support for your wellbeing
Develop skills to build confidence, resilience and improve your general wellbeing.
Wellbeing resources to support you
Life can sometimes feel overwhelming. Reaching out to others may feel like a challenge at times, and knowing where to look for advice is sometimes difficult. Explore our wellbeing resources to learn skills that will help you cope.
Our free wellbeing pack is full of activities to build resilience, cope with worries, and connect with others. You can also download our winter wellbeing calendar, listen to our podcast, and find wellbeing cards in multiple languages.
Wellbeing resources for adults

Make connections
Build coping skills
Wellbeing packs and activities
We have a range of wellbeing tips, activities and resources to support you or someone you know. These free resources can help you tackle loneliness, manage stress and anxiety, and build confidence and resilience. Use them together for a complete wellbeing boost or individually to suit your needs.
Wellbeing resource pack
Explore information and engaging activities to boost your wellbeing with this toolkit. It's available to download or to order for free as printed colour copies for use with groups and individuals. Covering a range of topics, from resilience to building connections and confidence, it will help you manage stress and be kinder to yourself. You will also develop a greater understanding of yourself and those around you.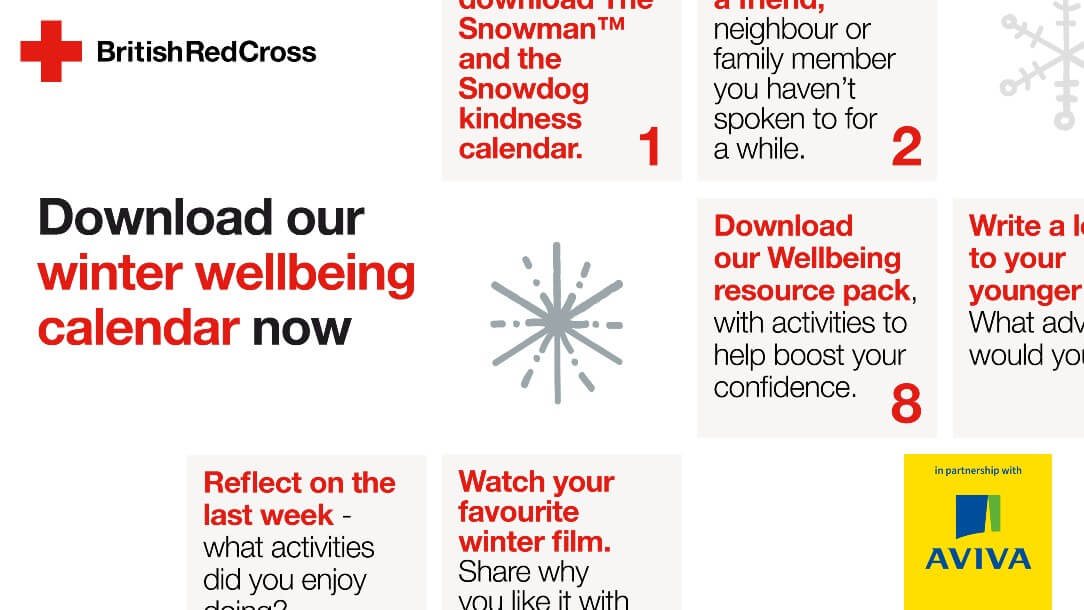 Winter wellbeing calendar
Brighten up winter months with ideas, activities and tips, to boost your wellbeing and tackle loneliness.
Wellbeing resources translated
Our wellbeing pack is also available to download or order colour printed copies in Arabic, Farsi, Pashto and Tigrinya.
We also have wellbeing cards with ideas and activities for coping with everyday issues like confident decision-making and problem-solving. These are available to download in English, Amharic, Farsi, Kurdish, Pashto and Tigrinya.

More wellbeing tips and activities
Have you completed our wellbeing pack? Here, you can gain even more skills and ideas to help you strengthen your resilience and become more connected. Learn about overcoming barriers, building self-esteem, and setting positive goals.
The kind place podcast
Hearing about the experiences of other people can sometimes help give greater understanding and perspective. In this podcast series, you can listen to people talking about how loneliness affects them and hear their coping strategies.

Wellbeing resources for young people
Visit our youth page to find our Kindness activity pack, engaging videos and more wellbeing boosting ideas. You'll also find links to our free wellbeing teaching resources for use with children and young people aged 5-19.
Tackling loneliness workshop
Anyone can feel lonely, especially now. Join a loneliness workshop to learn new skills and share them with others.
Sign up for updates on our adult learning resources
Find out more about British Red Cross free learning resources and workshops for adults (+19). Sign up and receive updates on topics such as first aid, wellbeing, tackling loneliness and support during the coronavirus pandemic.
What is loneliness?
Explore what loneliness is, how it can make us behave and who it can affect with this animated film.
How can you use its ideas to help others or yourself today?
Strengthen your connections
Learn to reach out or help out: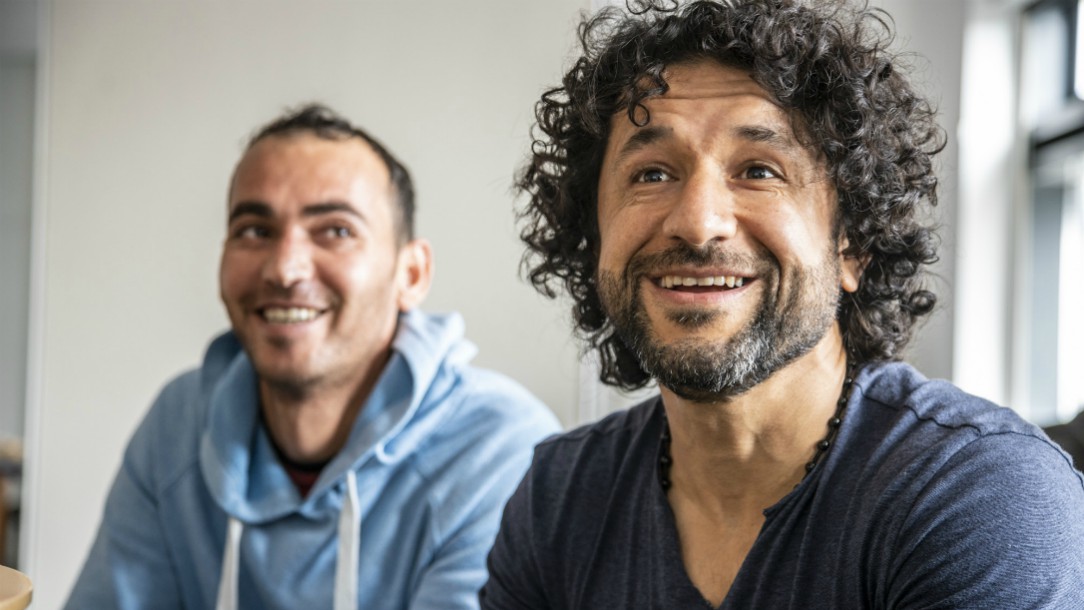 Reflect and cope
Watch short films and work through learning activities around:
Coronavirus Support Line
If you're feeling lonely and want to speak to someone between 10am and 6pm every day, you can call our coronavirus support line.
Call us on:
0808 196 3651
Get in touch
We would love to hear your stories, and they may inspire others.
How do you build confidence and meaningful connections in your life? Have you overcome feelings of loneliness?
Please email yourstory@redcross.org.uk.
Help communities cope in a crisis
So far in 2021, we've educated over 850,000 children, young people and adults. Your donation will help us reach those who need it most through our free online resources and workshops building live-saving first aid and wellbeing skills.