Morocco earthquake: one month on
A month on from the devastating 6.8 magnitude earthquake, which struck the High Atlas Mountains and Marrakesh, and communities are starting the long road to recovery.
When IFRC communications manager Benoit entered a makeshift medical tent in the devastated village of Amizmiz, he found an unexpected ray of sunshine.
Nezha had given birth to her third child, Anas, who was named after one of the Morocco Red Crescent nurses who had helped deliver him. Benoit says:
It was just as we entered one of these tents, located near a continuous flow of trucks bringing relief supplies, that baby Anas was born.
Amizmiz lies just 50km from Marrakesh. It was devastated by last month's earthquake.
After weeks of gruelling search and rescue operations, teams from the Moroccan Red Crescent desperately needed some hope.
"As our response to the earthquake continues, it's precious moments like this — a mother cradling her healthy newborn son — that keep our volunteers and staff going amid the heartbreak and devastation."
Down the road, other mums have been making sure life goes on, for themselves and for their children. Despite losing everything to the earthquake.
When the earth started to shake on 8 September, neighbours Khadija, Fatima, Radia and Zineb and their children were all at home, ready to go to sleep after their nightly prayers.
Within seconds, the walls of their house started to shake and collapse. They rushed out into the street, fortunate to make it out safely, but losing everything they had.
Now, they live under tents with their children, metres from their former homes. They are being supported by the Moroccan Red Crescent, who are providing the basics: shelter, food and clean water.
Across affected parts of Morocco, there are many other families like them.
Teams from the Moroccan Red Crescent, and from across the Red Cross Red Crescent Movement, have been on the ground from the moment the earthquake struck, providing emergency first aid, shelter, water and food.
But the emotional impact of an earthquake lingers on. Many people just want a quiet space to process the event, or to mourn loved ones. They miss their homes and the pattern of their old lives.
As with other earthquakes, children are particularly affected in Morocco. Schools were among the many public buildings reduced to rubble in the earthquake. Children are missing their classmates and routines.
Khadija says that her children experience flashbacks.
"They scream in the middle of the night. They have a lot of nightmares. They are also much more sensitive, crying more often. They are scared," says Khadija.
The Moroccan Red Crescent is providing psychosocial support to families in affected communities.
But despite the tragic circumstances, Khadija and her community want to make sure that life goes on, for themselves and their children.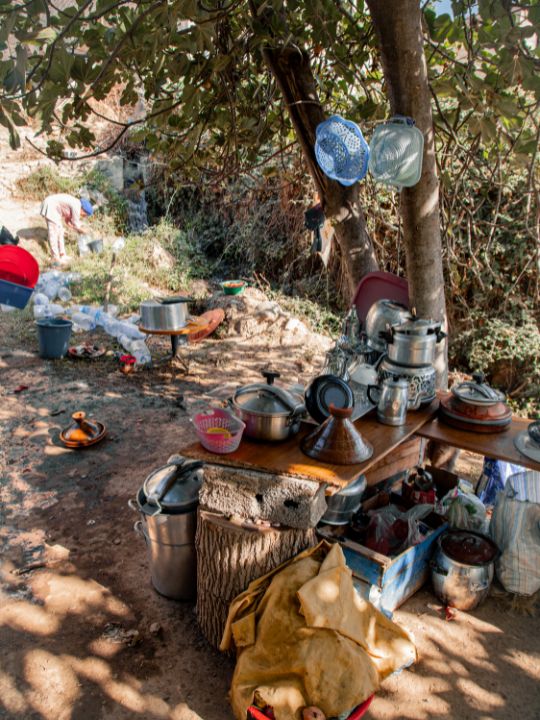 The women have set up a community kitchen to restore a sense of normality to the neighbourhood. The Moroccan Red Crescent supports Khadija's community with vital supplies, fresh water and shelter.
Khadija is thankful for the solidarity shown to survivors of the earthquake - an outpouring of support from across Morocco itself, and from the international community.
This includes the British public, who have donated to the British Red Cross Morocco Earthquake Appeal.
But she worries about the weeks ahead, not to mention the chilly winter months in the Atlas Mountains.
"We don't have any income anymore; our husbands can't work. We don't know how we will be able to cope in the weeks to come," she says.
The region's high altitude of between 1500-2000 metres means the winter will be especially difficult for those with poor shelter. The International Federation of Red Cross and Red Crescent Societies (IFRC) has highlighted an urgent need for warm shelter for people who have lost their homes as well as crucial infrastructure like latrines and showers.
Help support communities affected by the Morocco earthquake
The Morocco Red Crescent will support communities affected by the earthquake for as long as they're needed. Please help support their vital work if you can.
Have you been affected by the disasters in Morocco and Libya?
If you need support we've put together some helpful resources and links to our services.
Follow news and updates from our response to the Morocco earthquake with our live blog.
Donate to the Morocco Earthquake Appeal
Humanitarian needs remain critical in Morocco. Please help us support affected communities.
Donate now
You may also be interested in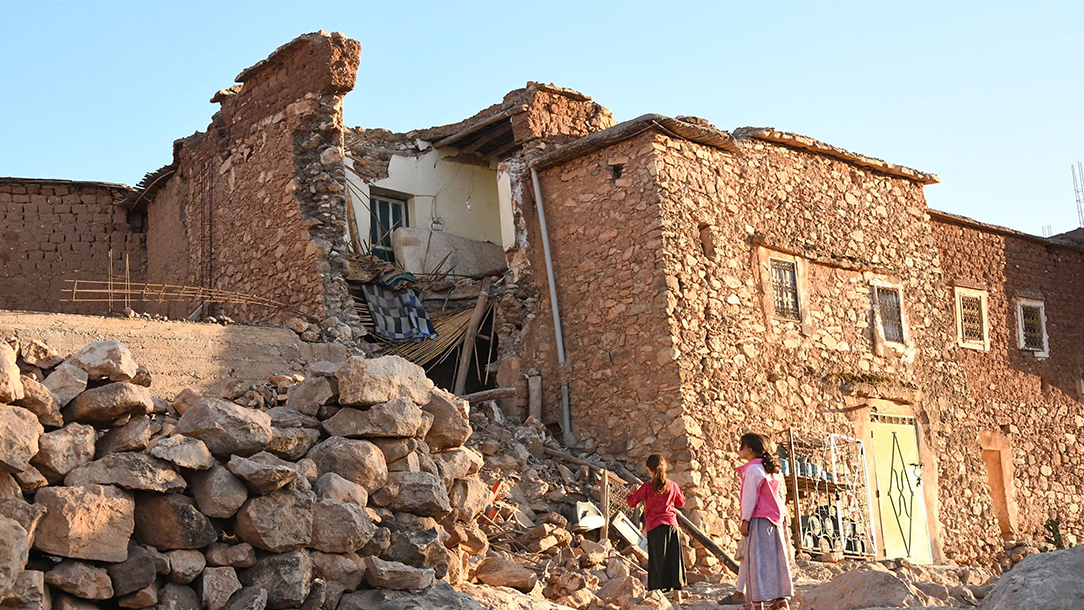 Urgent search and rescue operations are underway in Morocco, after a powerful earthquake struck the Al Haouz province. More than two thousand people were killed and many more are missing.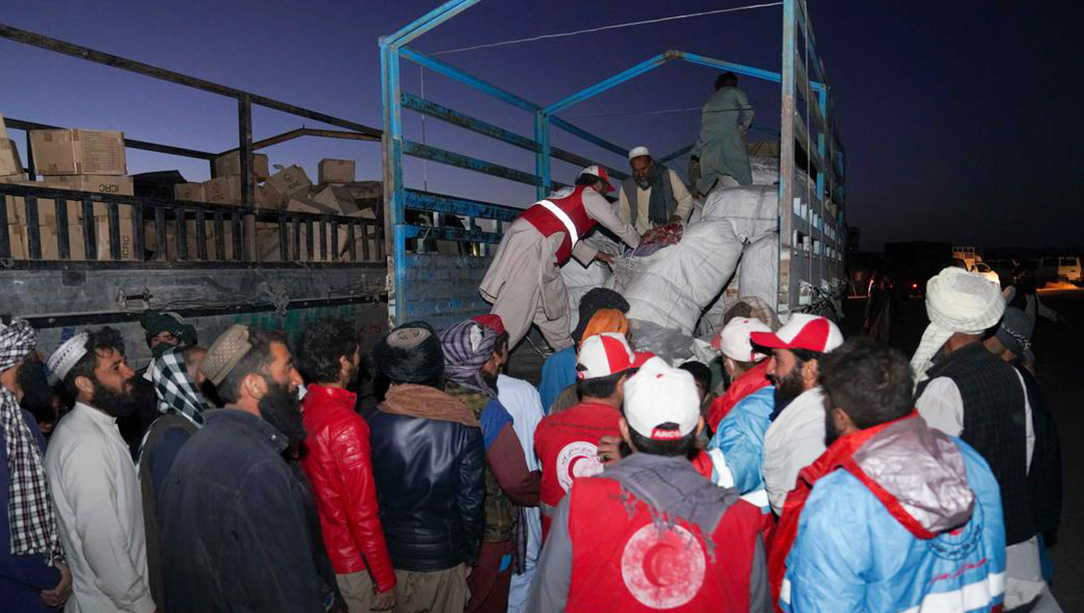 A deadly earthquake has killed more than 2,000 people in Herat, Afghanistan and left many families homeless.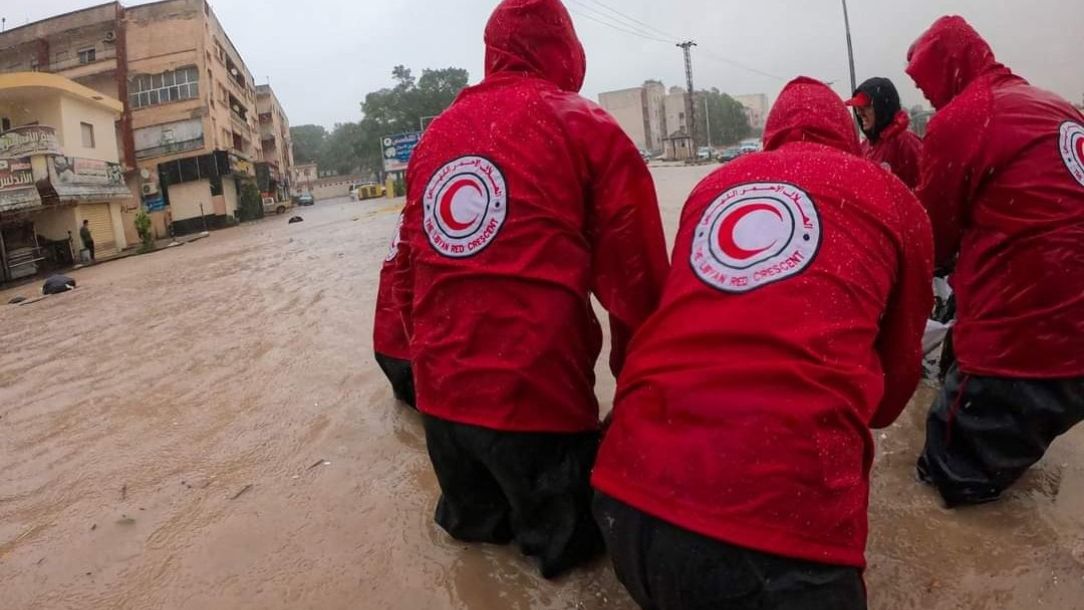 Floods in Libya have left thousands of people dead and more missing. Find out more about the devastating flooding and how the Red Cross is helping.