We are still reaching people in crisis all around the world
From Afghanistan to Yemen, the Red Cross has teams on the ground reaching people when they need it most  
Last updated 4 August 2023
In recent weeks you will have seen images of Red Cross teams in and around Ukraine, reaching people with food and water and helping to transport them to safety.
The Red Cross's work in Ukraine is ongoing, but it doesn't stop there. We also have teams supporting people living in some of the most dangerous situations in the world, including Afghanistan, Syria and Yemen.
When you support us, you're joining a global movement, which is active in almost every country and region in the world.
We've been supporting people in these countries for years and will continue to do so for as long as our help is needed.
In Afghanistan...
Around 22.8 million people - more than 55 per cent of the population - simply don't have enough food, a result of conflict and terrible droughts brought on by climate change.
Without seeds in the ground, there will be no harvest in spring and summer, creating a real risk of famine across Afghanistan.
Millions of people have faced two severe droughts in four years, causing catastrophic crop failures and devastating food shortages.
Hunger is worsening, with 95 per cent of the population going without enough food to eat every day, according to the United Nations.
Through your support to our Afghanistan Crisis Appeal, we have been able to channel aid to people who need it the most urgently. That includes delivering 3,000 tonnes of food relief, which is enough for 210,000 people in the coming months.
More than 24,000 people have already received food aid.
With over 30 years of experience in Afghanistan and a network of staff and 40,000 volunteers on the ground, Red Cross and Red Crescent Movement operations continue in Kabul and across the country.
This week, the UK co-hosts the High-Level Pledging Event on Supporting the Humanitarian Response in Afghanistan. The decision by the Foreign Secretary to host this event is not only timely but also needed more than ever.
In Syria...
The British Red Cross has been working in Syria since the beginning of the conflict more than 11 years ago.
Today, more than 4 out of 5 Syrians (83 per cent) are living in poverty. In a population of 17 million, it is estimated that more than 90 per cent live beneath the poverty line.
Syrian Arab Red Crescent volunteers are delivering 60 per cent of all aid in the country, backed by dozens of National Red Cross and Red Crescent Societies around the world, and with the support of the International Committee of the Red Cross (ICRC) and the International Federation of the Red Cross (IFRC).
Through the British Red Cross's Syria Crisis Appeal, we have so far supported over six million people.
DONATE TO THE SYRIA CRISIS APPEAL
In Yemen...
The conflict in Yemen has been raging for more than seven years. People live with the consequences of not only the years of fighting, but also of a worsening economic situation.
The current level of hunger in Yemen is unprecedented. More than 4.7 million children and women are acutely malnourished and only half of the health facilities in the country are still operational.
What's more, the current water infrastructure in Yemen only reaches around 30 per cent of the country. Everyone else, including people who are badly malnourished, must walk miles to access clean water.
The ICRC is focusing on repairing water stations and distributing water to those who need it. In 2021, over 5 million people benefited from the ICRC's work in this area.
More than 1.6 million people were also provided with food, unconditional cash grants, basic household items and aid.
People in crisis need your help
The images and stories from Ukraine are heartbreaking. Recognising that there are countless millions of other people across the globe suffering in similar circumstances can make the situation feel both overwhelming and hopeless.
But the world's response to the Ukraine crisis has shown the power of humanity. From those working on the ground themselves to the thousands of families in neighbouring countries who have opened their homes to Ukrainians who have fled, we have seen what can happen when people reach out to help others.
While our work in Ukraine is currently being featured in the news, our teams around the world have continued to be by people's side in times of crisis, whether it's widely reported or not.
More than 80 million people are now considered to have been forced from their homes around the world. It's the biggest movement of people since World War II.
That's why we need your help. From protecting those who have lost their homes, wherever they are in the world, to calling for a kinder way to support refugees who arrive in the UK, your support means we can keep our critical services running, and reach as many people in crisis as possible.

For every person going through a crisis, no matter who or where they are. Join our global movement today.

Read more about our international work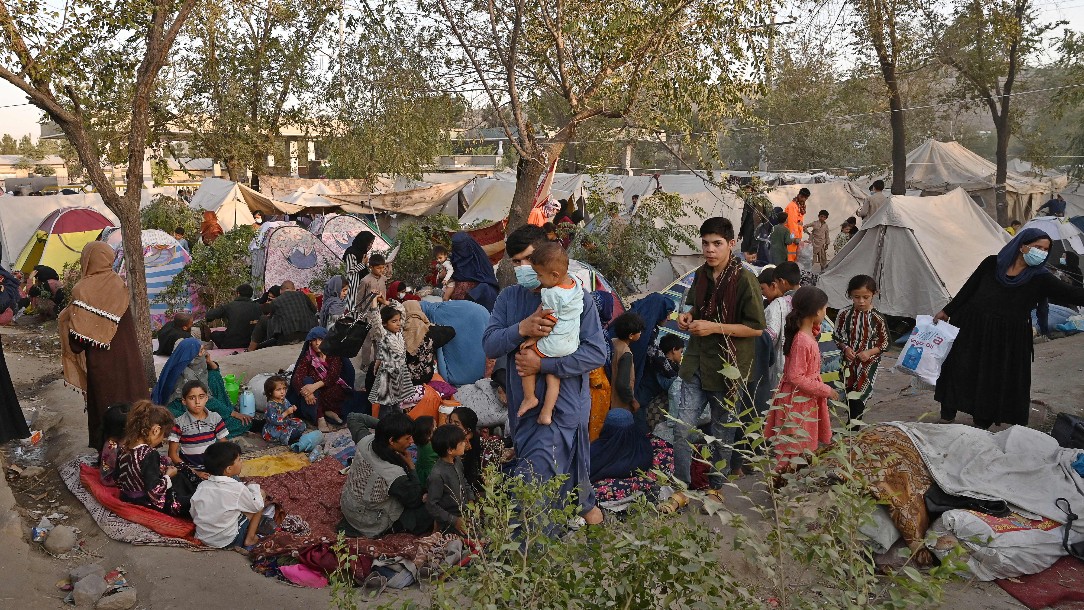 The British Red Cross has launched an appeal for the people of Afghanistan, as millions face severe food shortages and hunger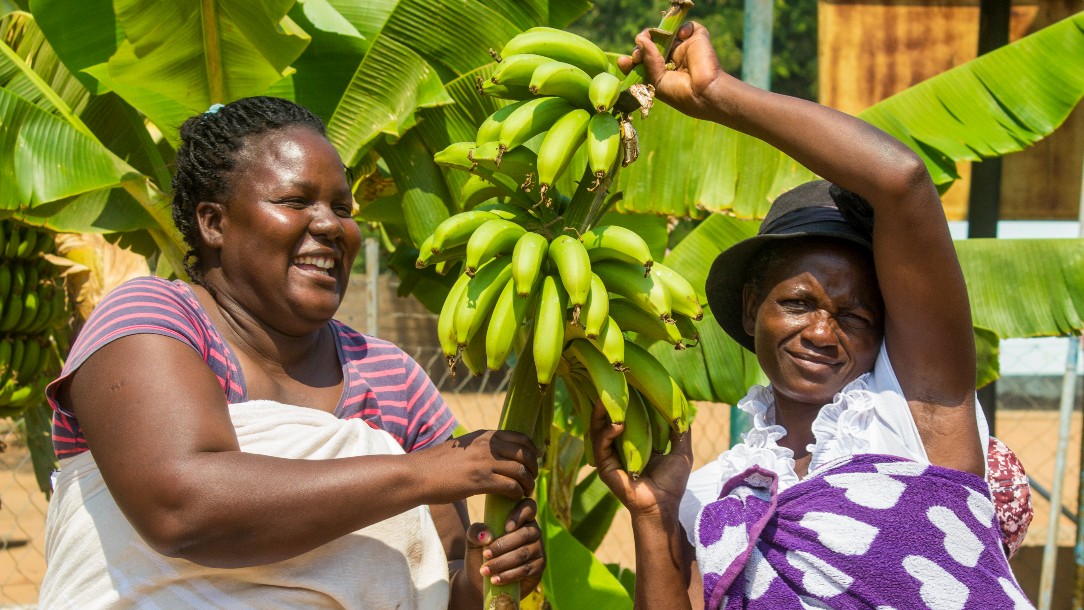 In a region hit by climate crisis, the Red Cross is supporting mothers and mothers-to-be to grow nutritious food in sustainable gardens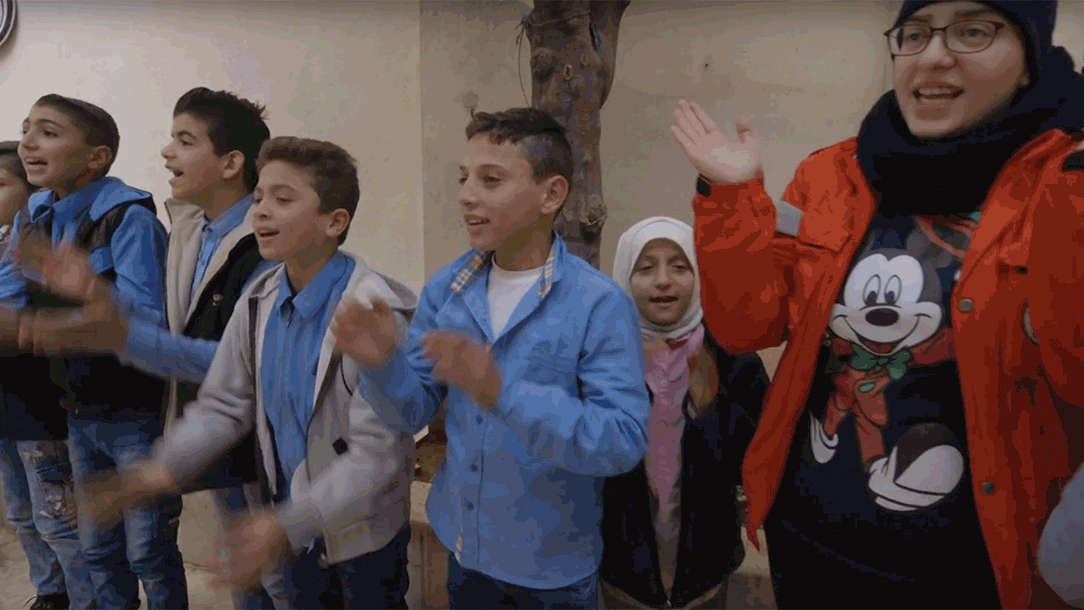 Survivors share stories of how the Red Cross is helping them rebuild
The Red Cross has never needed you more
Whether it's Ukraine, Afghanistan, or here in the UK, there has never been a more important time for the British Red Cross – and every member of the International Red Cross and Red Crescent Movement – to be there for people in crisis.
DONATE NOW