"They made us feel safe and when we were sick, they looked after us"
The inter-generational initiative connecting women and girls on the migratory route in Eastern Sudan - supported by funds raised by players of People's Postcode Lottery.
Last updated 26 May 2023
Kassala state in Eastern Sudan is the first place many refugees and migrants reach when they cross the Sudanese border.
A transit country for many people seeking refuge on their way to North Africa and Europe, thousands of women, men and children have travelled through Sudan over the past decade, having fled their homes in neighbouring Eritrea.
Sadly, Kassala state is notorious for its incidents of human trafficking. People who have fled some of the worst situations imaginable face yet further dangers on arrival in Kassala.
Supporting women and girls at risk of trafficking
Supported by funds raised by players of People's Postcode Lottery, the British Red Cross, alongside the Sudanese Red Crescent and the Danish Red Cross, have set up a series of projects working with women and girls affected by or at risk of trafficking in the region.
As well as creating child- and women-only spaces at reception centres in refugee camps, making healthcare referrals and providing family tracing services, they also offer psychosocial counselling to women and girls who have experienced trauma.
Semhar*, 35, has been supported by staff and volunteers of the Sudanese Red Crescent for three months. Originally from Eritrea, she arrived at a refugee camp on the border of Sudan in September 2021.
"I didn't feel safe or comfortable in my country," says Semhar. "They take our kids to join the army once they reach 15 years old. I came to feel safe and to settle in Sudan to raise my kids in peace."
Since Semhar has been in Sudan, she has been helping to co-create a safe haven for younger women and girls as a volunteer in a series of recently-introduced inter-generational support sessions.
The concept is simple: older women in the camp share stories and cook traditional food with younger women and girls.
Learning how to stay safe
"I joined around four other mothers and we started seeing the underaged," says Semhar. "We carried bread buns, coffee, popcorn and other things. They treated us like their own mothers. We also enjoyed ourselves, enjoyed their company."
Sophia, 13, first arrived at the refugee camp three years ago.
"I came [to Sudan] because there was no one to help me," says Sophia. "It was good in the beginning, but thieves started coming to us, they came and stole money and the television. We weren't comfortable anymore."
Sophia was exposed to extra risks in the refugee camp, in part because of her gender. Those risks prevented her from walking alone at night or even being able to wash.
Fortunately, volunteers of the Sudanese Red Crescent Society provide services for girls like Sophia. One of their planned initiatives involves giving out dignity kits, which will include menstrual pads, bath soap, underwear, detergent and a torch, among other things.
Since meeting the women involved in the inter-generational project, Sophia has been taking advice on how to stay safe.
"We benefitted from them coming because we didn't know anything," says Sophia. "They showed us like our own mothers. When they came to us, we weren't afraid of anything, and we slept well. They made us feel safe and when we were sick, they looked after us."
A place to heal - but also a place to have fun
The importance of co-creating an environment where women and girls can voluntarily share their experiences of trauma can't be underestimated – but it's also important that the space be combined with fun and games.
"They laugh and dance a lot," says Semhar of the younger women and girls. "It was as if they were just born again once we came to them. We danced with them and we laughed."
"They came to us and they were like our mothers," Sophia says. "They saw us as their own young children. We had our mothers with us in the group."
And it's not just the younger women who find themselves benefiting from the sessions: it works both ways.
Semhar has been able to open up in ways she previously thought impossible.
"We told the story of our forefathers, and we gave lessons," she says. "I started showing them poetry, mine and my father's, and told them I managed to do this by myself. I didn't feel shy with them at all."
Semhar hopes the sessions will continue long into the future and already has plans to meet with the girls again.
"We have an appointment to go together as a group of four," says Semhar. "Yesterday, we talked and agreed to go to the kids, to have a nice time with them and to [introduce them to] the other women. We are so happy."

*names have been changed
Read more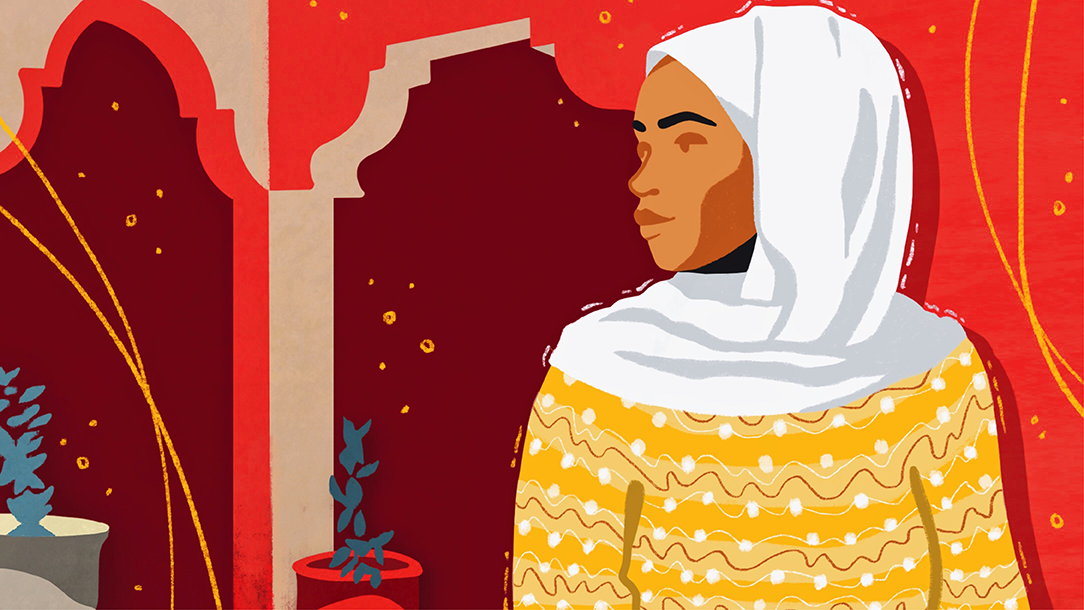 A safe house in Eastern Sudan is helping women process their trauma and move forward with their lives. This is Edana's story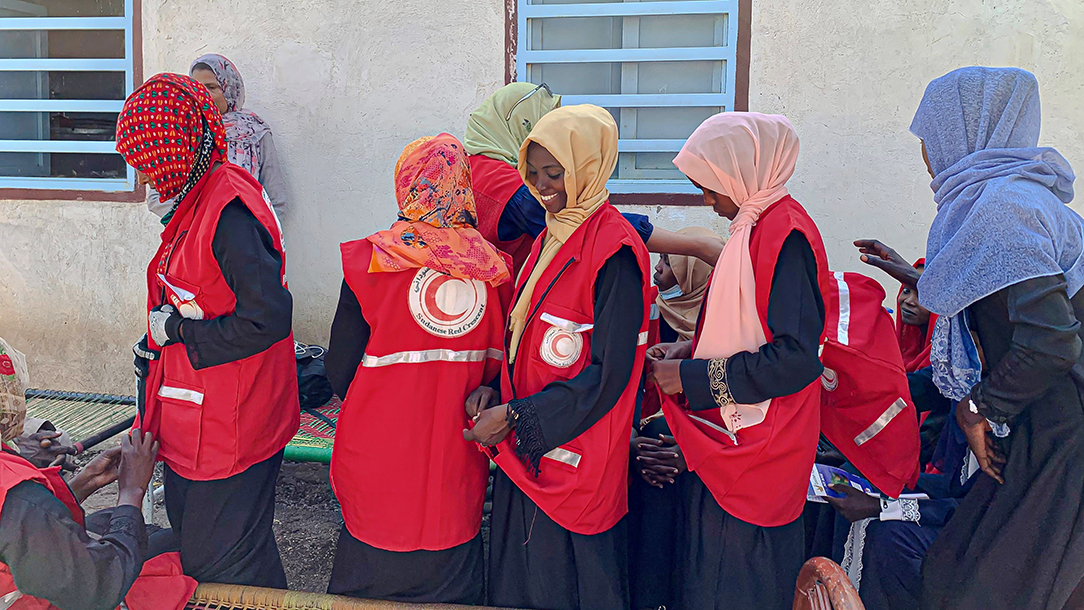 Over the past decade, thousands of migrants and refugees have travelled through Sudan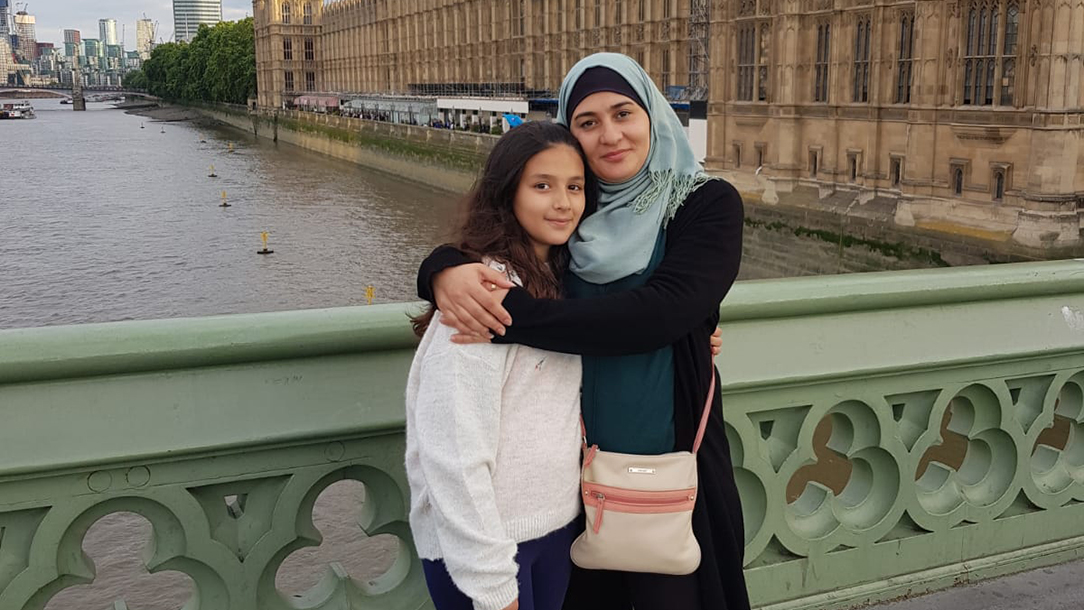 The Nationality and Borders Bill has been passed into law. This is what it's likely to mean for people seeking protection in the UK