understanding the Coronavirus vaccine
Covid-19 vaccines: what you need to know
Join the conversation. If one thing deserves extra care and consideration, it's your health. Take your time to read, and seek reliable sources to help you and your loved ones make informed decisions.
About Covid-19 vaccines
Covid-19 vaccines in the UK are continually monitored and have been given regulatory approval for supply by the Medicines and Healthcare products Regulatory Agency (MHRA), following a thorough and rigorous assessment for safety and effectiveness.
Other vaccines are in wide use across the globe, but will only be available in the UK if they are required and once they have been thoroughly tested.
Learn more about Covid-19 vaccines.
Coronavirus vaccine facts
Together with measures to stop viruses spreading - like social distancing - vaccines are the best way to protect yourself and loved ones from Covid-19.
If you, or someone you know is worried about taking the Covid vaccine, join the conversation, seek reliable sources and learn the facts from medical professionals like Dr Karan. Share our quick facts below to help make informed decisions.
Download Coronavirus facts
If you're interested in more facts and information about the Covid-19 vaccines please download our PDF document.
How to register with a GP and book a Covid vaccine appointment?
Everyone in England, regardless of their immigration status, can get access to a Covid-19 vaccine.
In this video, produced in partnership with Doctors of the World, we share key information on how to register with a GP and book a Covid-19 vaccine.
You can also watch this video in:
Vaccine history
Vaccines have been used to fight against infectious diseases since the 18th century, and The British Red Cross has been supporting vaccine programmes for generations.
Our online exhibition explores the key moments in vaccination history, the role of the Red Cross, and how the smallpox vaccine led to the global eradication of the disease.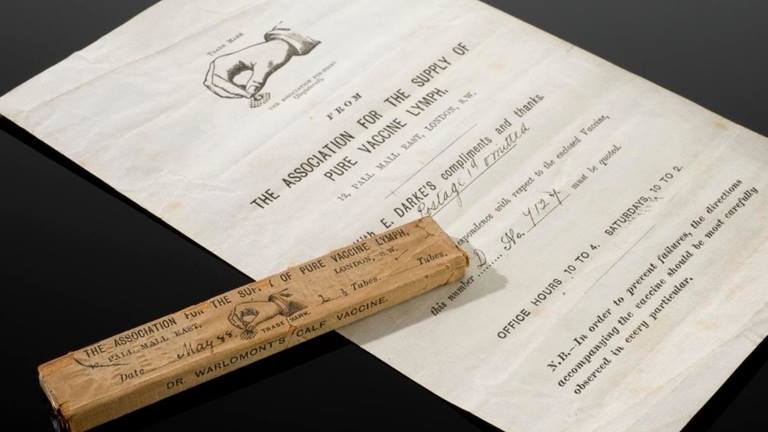 Red Cross support services