Saima and Shafuga's coronavirus vaccine story
These two sisters feel that the Covid-19 vaccine is our only ticket back to normality.
Saima, 18, and her sister Shafuga, are having their Covid-19 vaccines at the British Red Cross vaccination centre in Newham, London. They share their thoughts.
How has your life changed during the pandemic?
"Lockdown has been hard on us. Life just suddenly changed. Getting used to it was pretty hard."
Shagufa says: "For us students we go out a lot. Staying at home had a big impact."
Saima continues: "At first we were feeling lazy - we did pretty much nothing. Then at one point we had to study. I guess now things will get back to normal. We got used to staying at home. We'll look forward to travelling."
What are your hopes for the vaccines?
"Who is happy to get a vaccine?" says Saima, who has already had her first vaccine. "But it was quick - there was just a quick pinch. I'd say don't worry about it, it's not too bad…"
Do you have any concerns?
Saima and her family were optimistic around vaccinations:
There was no hesitancy in our family. Our parents have got it already. Everyone told us to get it.
Review and reflect
How does Saima feel about the vaccine?
What might you do differently now you have read Saima and Shafuga's story?
The views in this story are those of the interviewee. The British Red Cross recommends that you continue to practise social distancing after getting the coronavirus vaccine.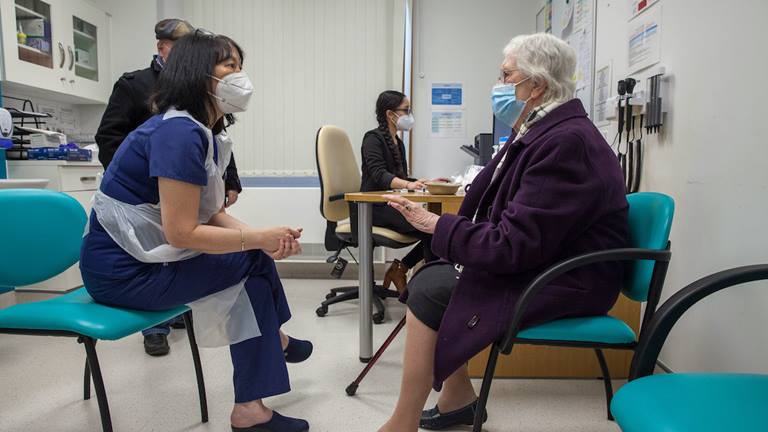 How to have a difficult conversation about vaccines
Explore how to discuss the Covid-19 vaccination with others who feel less confident about getting vaccinated.
Managing worries and decision making
Use these simple techniques to help you manage worries and make confident decisions.