The Tiffany Circle hosts unique events for its members. This includes talks, workshops and celebrations.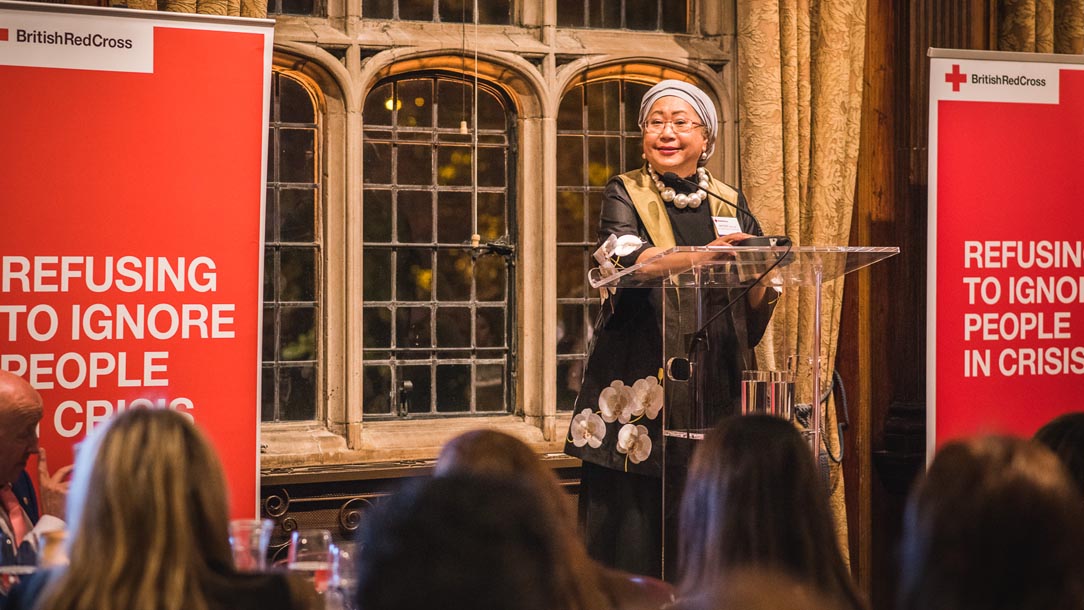 To come to one of our events and learn more about joining the Tiffany Circle, please get in touch.
Telephone: 020 7877 7106
Email: tiffany@redcross.org.uk
Upcoming events
Tiffany Circle Sixth Anniversary
Date: 5 October
Time: 6.30pm - 10pm
Venue: Drapers' Hall, Throgmorton Avenue, London, EC2N 2DQ
Join us at London's historic Drapers' Hall to mark the sixth anniversary of the UK Tiffany Circle.
This event will celebrate the generosity and compassion of our members.
It will also reveal the impact we've have had on the lives of vulnerable people around the world.
Supporting refugee families: Festive shoebox appeal
Date: 30 November
Time: 10.30am - 12.30pm
Venue: British Red Cross, 44 Moorfields, London EC2Y 9AL
Have fun and help vulnerable people at Christmas by joining our shoebox appeal.
We're running a shoebox wrapping event at the British Red Cross head office in London. We'd love you and your family to join us.
There'll be games for children, food, Christmas music and festive cheer for everyone.
If you can't make it, please consider wrapping a shoebox of gifts. We can give this to someone in the UK who's in crisis at Christmas.
Tiffany Circle festive social
Date: 4 December
Time: TBC (evening)
Venue: TBC (central London)
Join fellow Tiffany Circle and Young Tiffany Circle members to celebrate the start of the festive season.
Our festive social is an evening of cocktails and conversation. It's an opportunity to meet other remarkable women who help the British Red Cross to support people in crisis.