Help refugees and people looking for lost family members
Use your skills as an interpreter, caseworker or administrator to help people forced to flee their homes
Whoever you are, whatever your skills, you can share your kindness by volunteering with our refugee services and restoring family links team. Our many different volunteer roles include opportunities ranging from interpreting to making sure services run as efficiently as possible.
We are continually update our volunteer search portal with new roles, so please keep checking for the latest news on volunteering opportunities.
Our roles are based all over the UK – please search our volunteer database by where you want to volunteer or by the keywords indicated under the role titles below.
Interpreting roles
English is not the first language of many people who use our refugee and family reunion services and they may be in distress.

Being able to talk about their complex situation in their first language helps us provide the support they need.
This role is an essential communication link for people who use the refugee support, family reunion and anti-trafficking services.
Mostly we look for people with a background in interpretation. But an ability to communicate fluently in English as well as our priority languages – such as Pashtu, Dari, Farsi, Sorani Kurdish, Amharic, Tigrinya – is key.
Commitment: This is variable but approximately 2 – 4 hours a week, time and day to be decided with the local service.
For all these types of roles, please search 'interpreter' under key words on our volunteer database
Refugee caseworker roles
Support caseworkers are a mainstay of our refugee services. All around the UK, our volunteers advise refugees and asylum seekers on how to get access to healthcare, justice, integration and education.
We work in partnership with many agencies while providing emotional support through personal crisis.
Commitment: Typically, our volunteer caseworkers will be on hand about 4-7 hours a week.
For these types of roles, please search 'caseworker' under key words on our volunteer database.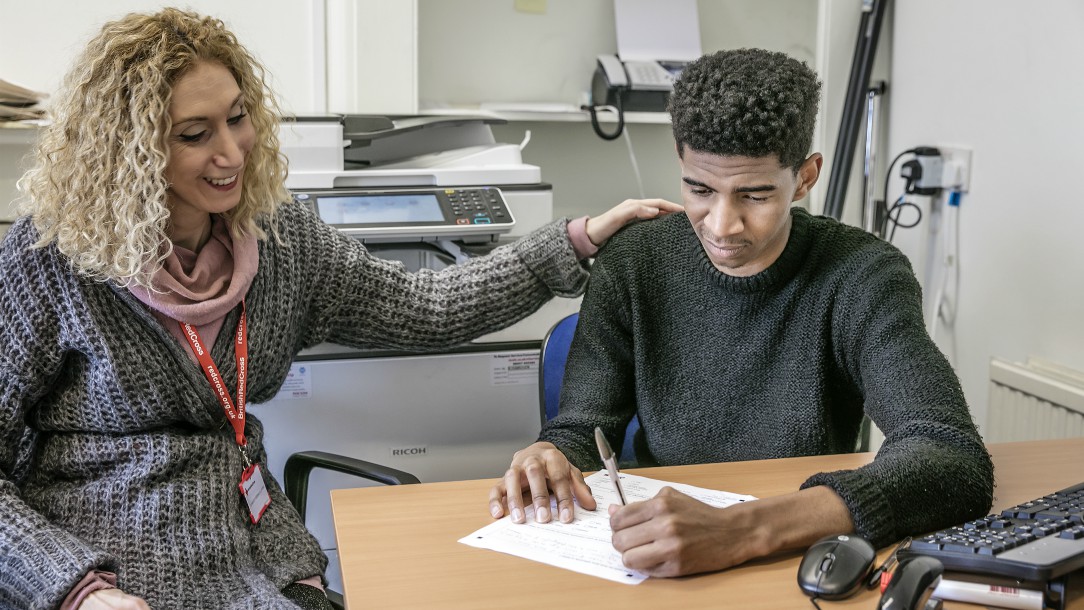 International family tracing caseworker roles
Across the UK our international family tracing casework volunteers meet with people who have lost contact with family members to help them find their relatives.
Much of this role involves completing tracing forms and entering information on a website and database. You will also be working face to face with clients.
Commitment: Typically, our volunteers will be on hand 4-7 hours a week.
For these roles, please search 'IFT' under key words on our volunteer database.
Service support roles
Service support roles include assisting our caseworkers in holding telephone interviews and face-to-face interviews.
Our volunteers also maintain case records for people.
Commitment: Service support role hours depend on local service needs and this will be indicated on the volunteer role description.
For all these types of roles, please search 'service support' under key words on our volunteer database.
What we can offer you
Volunteering with our restoring family links and refugee services team, you will:
help vulnerable asylum seekers and refugees access support services
learn new skills
meet new people.
What you can expect
We will give you all the training you'll need for your role, but certain skills may be required before you start.
Each role will have different hours and a different level of commitment listed in the role profile. Please see the role descriptions for more information.