Train in advanced first aid and you'll be ready to help at any event, from a festival to a football match.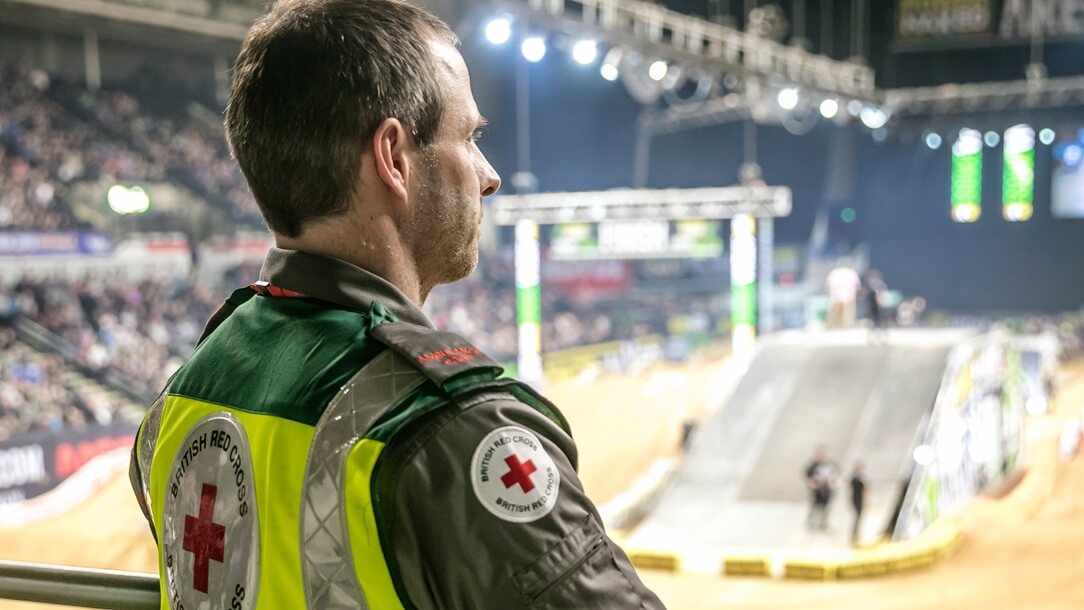 What our first aid volunteers do
Our event first aid volunteers are fully trained in advanced first aid. They are ready to help at any occasion across the UK, from a community event to a stadium-sized rock concert.
When accidents happen or illnesses take hold, their knowledge can be vital in saving lives or preventing further injury.
How to get involved
Find your nearest opportunity and sign up to be a first aid volunteer today.
What we can offer you
Volunteering at an event will give you the chance to:
help people in need who are ill or injured.
What you can expect
We'll give you all the training and protective clothing you'll need to do your role.
You will need to attend regular first aid group training.
You will attend a range of events to provide first aid.
You must be 16 or older to volunteer as an event first aider. Though there are opportunities to train and get involved with the service if you're 15.