Captain Tom 100 challenge
Celebrate Captain Tom Moore's amazing achievements and raise vital funds for the British Red Cross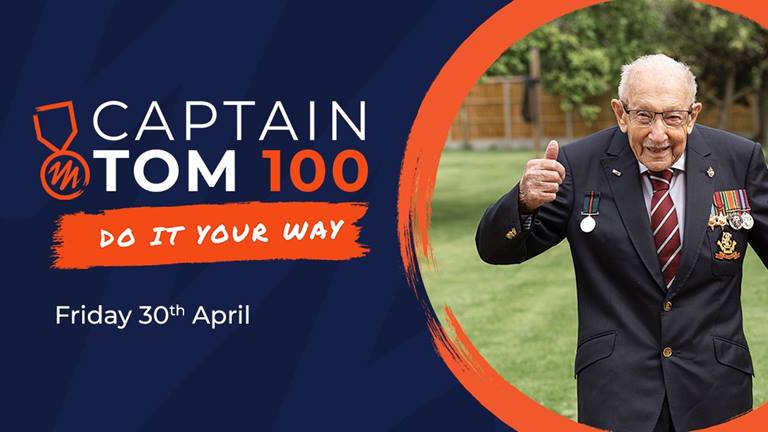 30 Apr 2021 to 03 May 2021
Across the UK
Registration fee:

free to sign up
Last year, Captain Tom Moore united the nation, giving hope when it was needed the most. To celebrate his legacy, take on your own 100 challenge on Captain Tom's birthday weekend and raise money to help people in crisis here in the UK and around the world.
What is the Captain Tom 100 Challenge?
Everyone is invited to take on a challenge based around the number 100, set up your fundraising page or make a donation and do it between Friday 30 April and Monday 3 May.
You could walk 100 laps of your garden just like Captain Tom, swim 100 lengths, bake 100 cakes or sing for 100 minutes - anything at all, inside or outside. It's so simple. Do it your way and have fun!
Whatever you do, and whoever you do it with, make sure you follow government guidelines on exercise and social distancing.
Whether you're juggling for 100 seconds, building 100 sandcastles or climbing 100 steps, we'd love to see it. Share pictures or videos of your 100 on social media, using @`BritishRedCross #CaptainTom100.
To help you get started with your challenge, check out the fundraising materials including fundraising ideas, a poster and profile photo for social media.